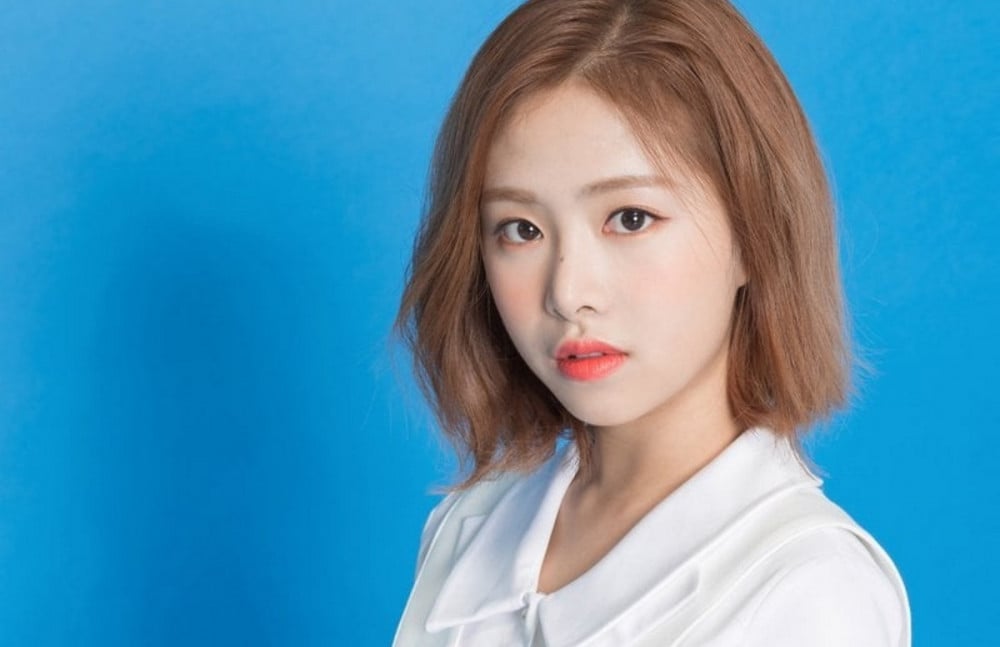 Fans have pointed out inconsistencies in April Chaewon's statement denying Hyunjoo's bullying allegations.

On June 16, Chaewon revealed her side of the story to claims made by Hyunjoo's brother following statements by fellow April members Jinsol and Naeun, but fans are pointing out discrepancies in her statement. At first, Chaewon stated, "On Tuesday, August 25, 2015, we made our first debut stage on 'The Show', and on Friday, we went to the hair and makeup shop like usual for 'Music Bank', but we realized Hyunjoo suddenly disappeared. We had no idea why Hyunjoo disappeared, and we had no choice but to stay in our position as we worried she would disrupt this important schedule."

However, fans pointed out April was scheduled for 'Music Bank' on August 25, and Hyunjoo could be seen in videos taken by reporters outside the 'Music Bank'. Like the rest of the members, Hyunjoo was in full hair and makeup, which does not coincide with Chaewon's claims that she had disappeared at the hair and makeup shop.

Chaewon then changed her statement, adding, "There is something to correct, so I will be speaking. The day Hyunjoo did not turn up for the dry and camera rehearsals was September 11, 2015, at 'Music Bank'. As it's something that happened a long time ago, I mistook it for a date about a week earlier as we had performed in those outfits. As I recall it accurately now, I'm correcting it. I apologize for confusing you all. I will be attaching a reporter's photo."

Fans then found a tweet on April's official Twitter that revealed Hyunjoo was present 2 hours before the show started. Chaewon also stated, "Because of this, we were remembered as the first girl group who debuted less than a week ago to skip on rehearsals and became known as the rude girl group in just one week."

This past April, Hyunjoo stated she was physically and verbally bullied by the girl group members for 3 years, which DSP Media denied. The admission came after Hyunjoo's brother and a former classmate claimed she had been the victim of bullying. Hyunjoo then filed a lawsuit against an alleged former employee at the label who claimed she was lying about being bullied, and some netizens speculated the former employee was actually April member Naeun. DSP Media then moved to file lawsuits against those supporting Hyunjoo on the basis of defamation, the spread of false information, and slander, which was rejected by the court. The label is now attempting to sue Hyunjoo herself.

What are your thoughts on the inconsistencies in Chaewon's statement?