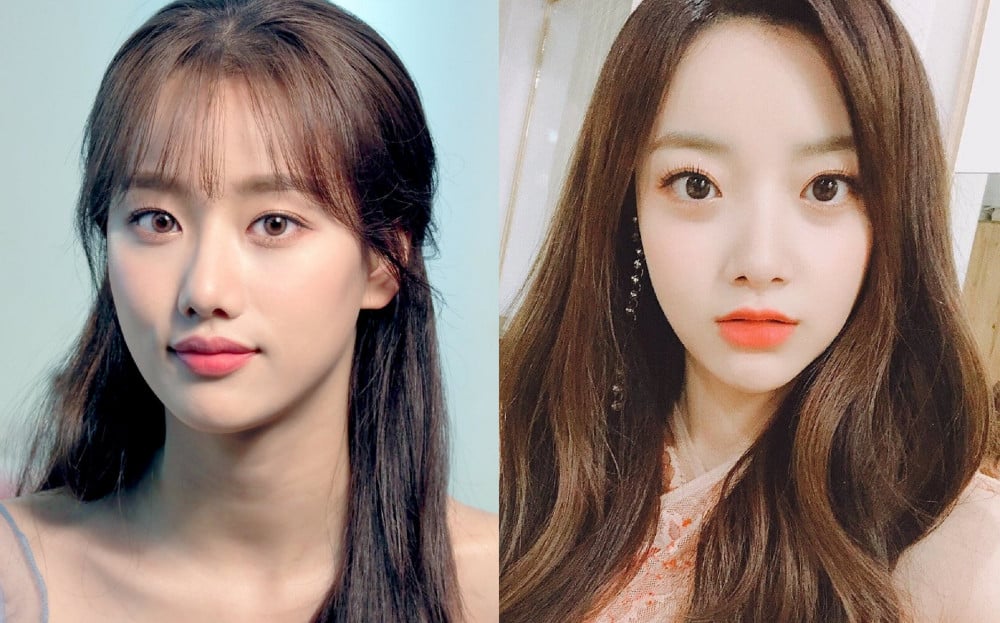 April's Naeun has released a personal statement denying former member Hyunjoo's bullying allegations.

On June 11, Naeun posted to April's official fan cafe, denying the bullying allegations and giving her perspective on the matter. She stated as follows:


"Hello, this is Lee Naeun. I'm sorry it took so long for me to finally write something.

The biggest reason I haven't shared my position during this time is that I trusted in April, and I was waiting for the company's response. I didn't think it was appropriate for an individual to respond for the whole team, and I still think this way.

However, I think it's in my place to say something for my fans, who may be believing something that is different than the truth and to prevent further speculation. I'll briefly leave my thoughts.

I didn't want to mention everything that has happened, but I didn't do any of that, nothing... I really wanted to say this one thing.

I thought I should be careful talking about things that happened from the past until now. Talking about the past and sharing the feelings and emotions I experienced as a girl group member is difficult.

In May of 2015, I joined as a trainee when I was 17. I was only trained for 3 months before standing on stage in August. It was solely my responsibility to adapt to the unfamiliar situations that arose. Since I debuted at a young age, I was inexperienced in many things and clumsy.

After 7 years of activities, I tried to show everyone a Lee Naeun who is honest at every moment. Sometimes, I was embarrassed to express my honest feelings, but I was able to approach my fans because I received a lot of love.

Through this incident, I have learned the weight that comes with being a public figure. It's all about perseverance and working hard at every moment to make your dreams come true.

As a result of this incident, I asked myself over and over again whether I was lacking a lot. My answer made me think I should be a more confident person.

From now on, I will love myself more and be closer to you all as a public figure. I want to thank you all so much for trusting me and waiting for me up until now."


This past April, Hyunjoo stated she was physically and verbally bullied by the girl group members for 3 years, which DSP Media denied. The admission came after Hyunjoo's brother and a former classmate claimed she had been the victim of bullying. Hyunjoo then filed a lawsuit against an alleged former employee at the label who claimed she was lying about being bullied, and some netizens speculated the former employee was actually April member Naeun. DSP Media then moved to file lawsuits against those supporting Hyunjoo on the basis of defamation, the spread of false information, and slander, which was rejected by the court. The label is now attempting to sue Hyunjoo herself.