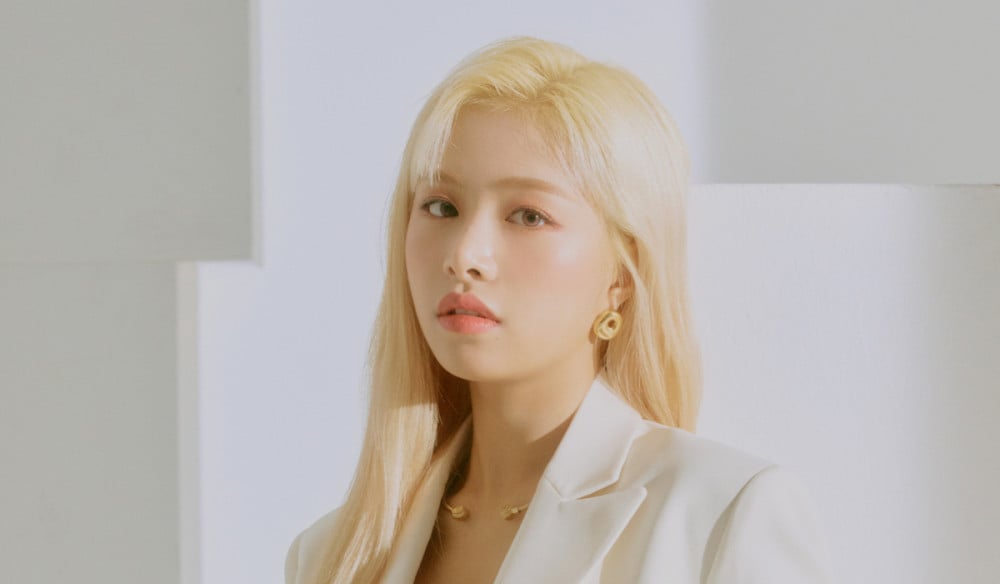 April's Chaewon responded to former member Hyunjoo's post.

On June 17, Hyunjoo updated fans with a post on Instagram, explaining difficulties with DSP Media's ongoing lawsuit against her family and more. She further asked that people stop sending personal attacks and malicious comments to the current April members.

Chaewon, who received criticism for the discrepancies in her previous post, has now responded with the following post:


"Hello, this is April's Chaewon.

I'm releasing another statement in case fans misunderstand or get worried about the post that Hyunjoo shared on Instagram today.

Yesterday after I posted my statement, there were posts uploaded saying things like I had done wrong, but I was not acknowledging my wrongdoings.

I'd like to state this again clearly. I have never committed any wrongs against Hyunjoo, and I've never made any mistakes that I need to be forgiven for either.

The spread of false information and rumors has turned me into a bully who dated my manager and forced them to keep silent about the bullying. I am being treated as if these false rumors are the real truth.

In the statement that I released yesterday, I was negligent in not checking more carefully about the exact dates involved. I'm sorry. I posted in a hurry because I felt a sense of injustice after enduring for so long, and I'm sorry that I caused more confusion. However, I want to say that there was not a single lie in the statement I posted yesterday.

We are currently in the middle of collecting evidence that will clearly reveal the truth, such as photos and testimonies from witnesses. This evidence has to be turned over to the investigation authorities first, and there must also be protection for the witnesses, so please understand that we can't reveal this yet.

For the fans who have trusted and waited for us, we will repay them with the truth.

Thank you."


This past April, Hyunjoo stated she was physically and verbally bullied by the girl group members for 3 years, which DSP Media denied. The admission came after Hyunjoo's brother and a former classmate claimed she had been the victim of bullying. Hyunjoo then filed a lawsuit against an alleged former employee at the label who claimed she was lying about being bullied, and some netizens speculated the former employee was actually April member Naeun. DSP Media then moved to file lawsuits against those supporting Hyunjoo on the basis of defamation, the spread of false information, and slander, which was rejected by the court. The label is now attempting to sue Hyunjoo herself.

What are your thoughts on Chaewon's post?