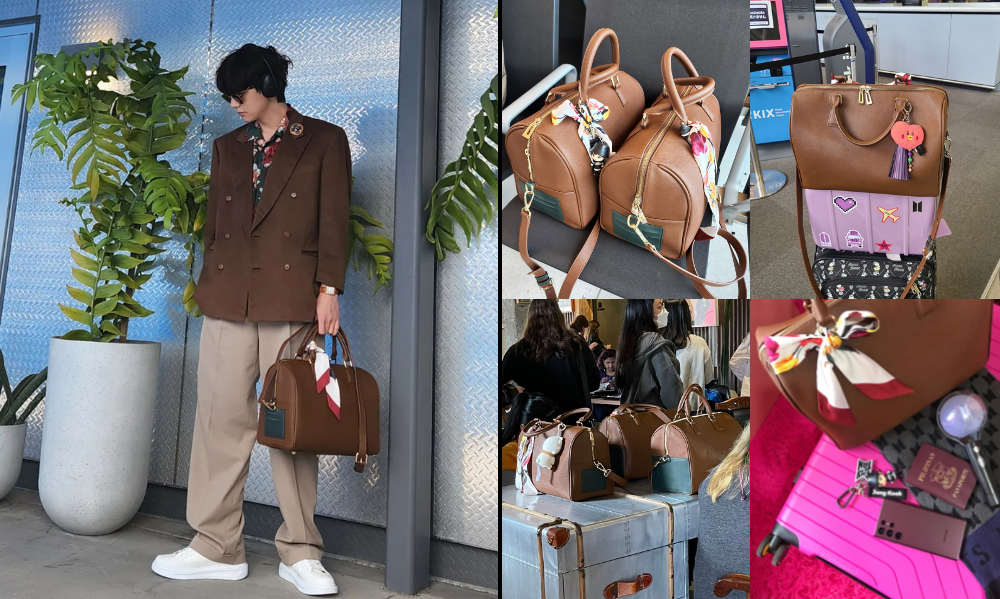 The 'Mute Boston Bag' that Kim Taehyung, aka V, designed for HYBE Merch's 'ARTIST-MADE COLLECTION BY BTS' earlier this year is unlike any other K-pop merch that exists.
Taehyung created a practical product that reflected his love of vintage and classic style. The stylish bag looks like it came out straight of a luxury brand collection instead of a K-pop company.
Despite being the most expensive among the 'ARTIST-MADE COLLECTION' products, the 'Mute Boston Bag' was the most in-demand and a 'hot item' for celebrities and fans.


South Korean actress & model Ko So-young herself showed off the bag she got after declaring, "It's so my style!! It's cool".
Broadway legend and Disney singer Lea Salonga also expressed her dismay after failing to buy one for herself when the bags sold out in seconds during the pre-order period.
Over 100,000 local and international ARMY are gathering in Busan for BTS's 'Yet to Come in BUSAN' concert on October 15, and the bag has been spotted throughout the city.
The lucky fans who succeeded in buying the 'Mute Boston Bag' took the opportunity to flex their bags and became the objects of envy among other fans.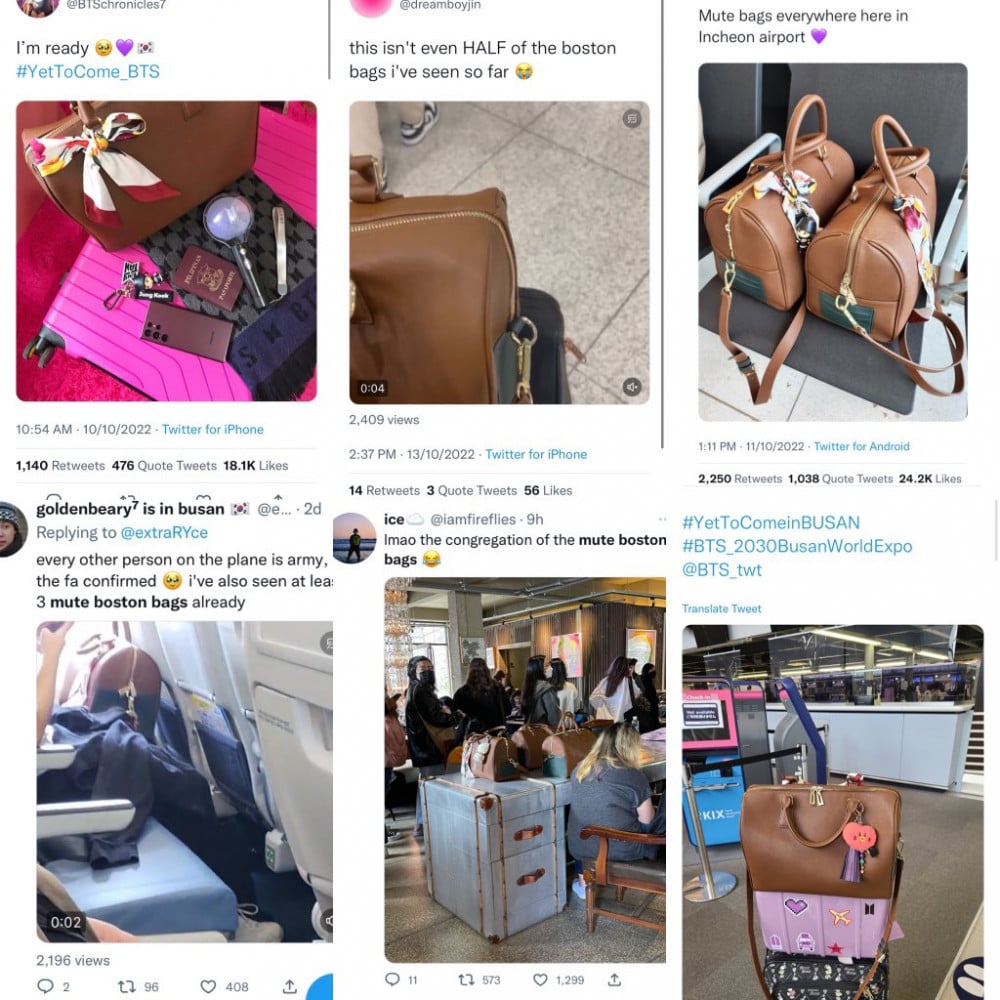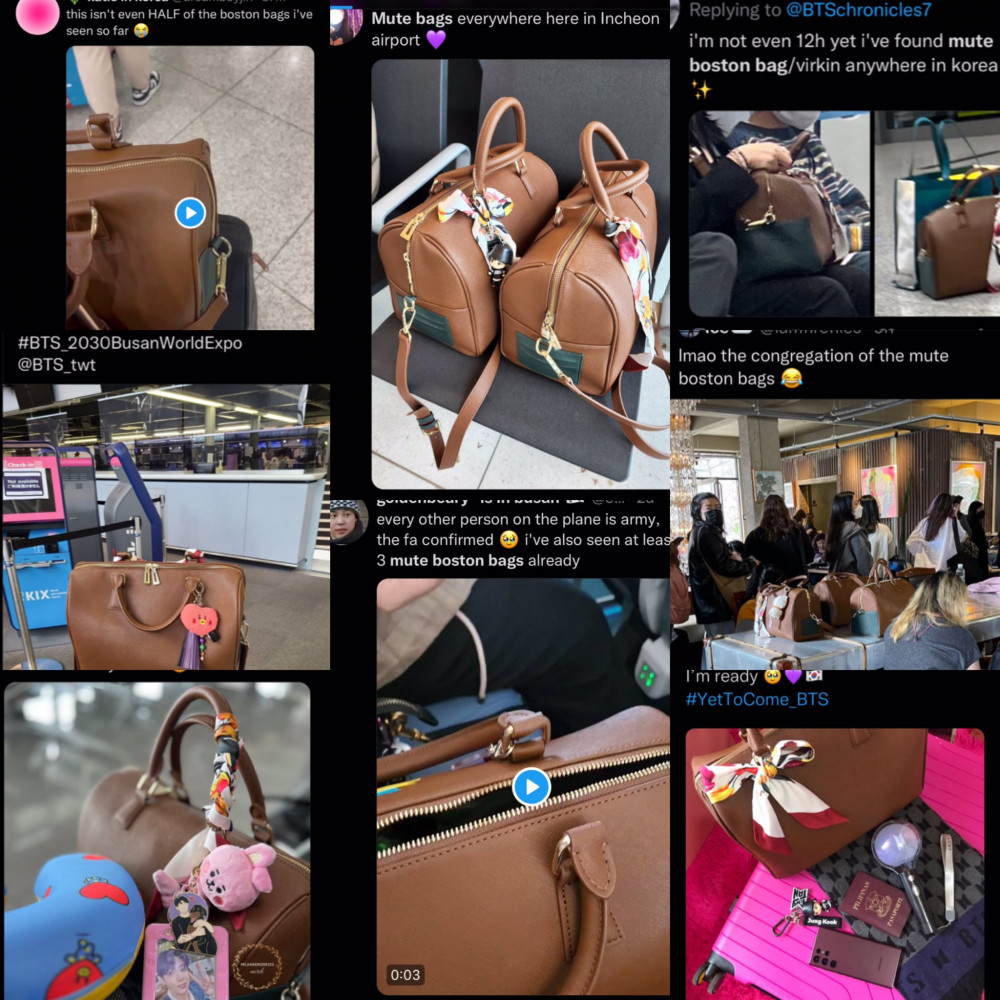 Meanwhile, in the 'Yet to Come pop-up store in Busan, the 'Must Boston Bag' was once again the most in-demand among the BTS merch sold. The limited quantities quickly sold out as fans fought to get their hands on his product first.
Taehyung's creativity and out-of-the-box thinking naturally lead him to develop unique ideas.
Just like with the success of the iconic creation 'Borahae,' Taehyung came up with another best-selling idea in the 'Mute Boston Bag.' He will undoubtedly surprise us with more brilliant ideas in the future.