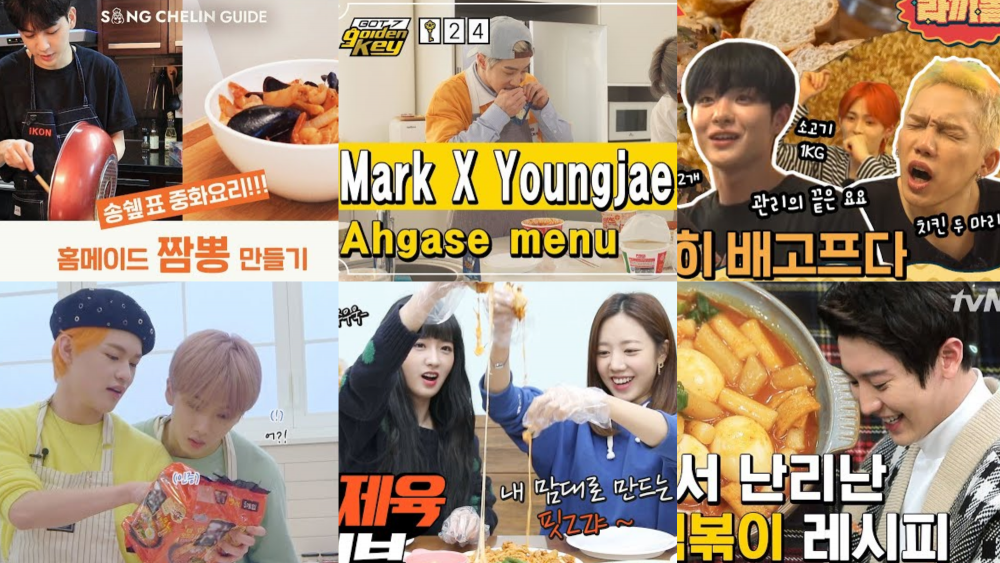 K-Pop idols may be well known for their intense training and extreme diet plans, but that doesn't mean they are not foodies or know a thing or two about making delicious foods. Some of them, like Song from iKON, have a YouTube channel on cooking, and Felix from StrayKids is known for making great brownies.
These idols don't only know how to dance and sing, but they are also really good in the kitchen. Some of these recipes did not only go viral because they're simply an idol's recipe, but because they're actually delicious - and simple too!
Just a fair warning before you keep on reading; we are not responsible for any tummy rumbling or saliva dripping. Continue at your own risk.

After posting a photo of his homemade spicy rice cakes, or Tteokbokki, on his Instagram back in 2016, fans were blasting his comments asking for the recipe. Chanyeol mix-and-matched recipes online and made them into his own in this super simple recipe. Certainly, an easy and filling snack to make.
Mark's recipe is easy, especially if you live in a dorm or just live on instant food. The recipe only requires cup ramen, spicy rice cakes (tteokbokki), sausage, and cheese. You can also add some dumplings to make it extra fancy if you'd like. But overall, pretty simple, huh? Technically this is a fan's recipe, but because Mark has recreated it numerous times on TV, this quick and affordable recipe is Mark-approved.

GOT7, Bambam – Som Tam & Fire Jjamppong Ramyun
Another GOT7 member, BamBam, is known for his cooking talent. Maybe he got it from his family, who runs multiple restaurants in Thailand. BamBam often shares updates on the meal he cooks himself and other dishes he would like to try. Despite looking like they're complicated dishes, BamBam made making Som Tam and Fire Jjamppong Ramyun so easy with his easy-to-follow steps.

TREASURE, Jihoon & Hyunsuk – Variety of Ramyeon
Jihoon and Hyunsuk did a 10-episode special with the Game Caterers to find the perfect Ramen recipe in this The Idol Ramyeonators or "Rakkidol" series. Of course, every recipe they did in this episode just leaves you hungry and drooling for some. I can't even choose a favorite because each one is different from the other, and it kind of just depends on the mood of what I'm craving at the moment.

Chenle is here to teach you how to give your ramen a twist by adding tomatoes and some Lao Gan Ma (Chinese chili sauce). If you're a fan of eggs in your ramen, Chenle suggests mixing your egg throughout the soup, instead of just leaving it whole. Sounds super delicious right?

iKON, Song – Homemade Jjamppong
Song is known to be iKON's chef, to the point where he even got "housewife eczema" because he's constantly cooking and doing chores. He even has his own YouTube account, '송슐랭 가이드 - SONGCHELIN GUIDE,' to showcase his cooking and recipes, as well as also trying viral recipes. One of Song's best recipes out of many is his spicy Korean seafood noodle soup dish (Jjjampong). It doesn't look very easy to make, but somehow he makes it look easy!

ITZY, Yuna – Scrambled Egg Toast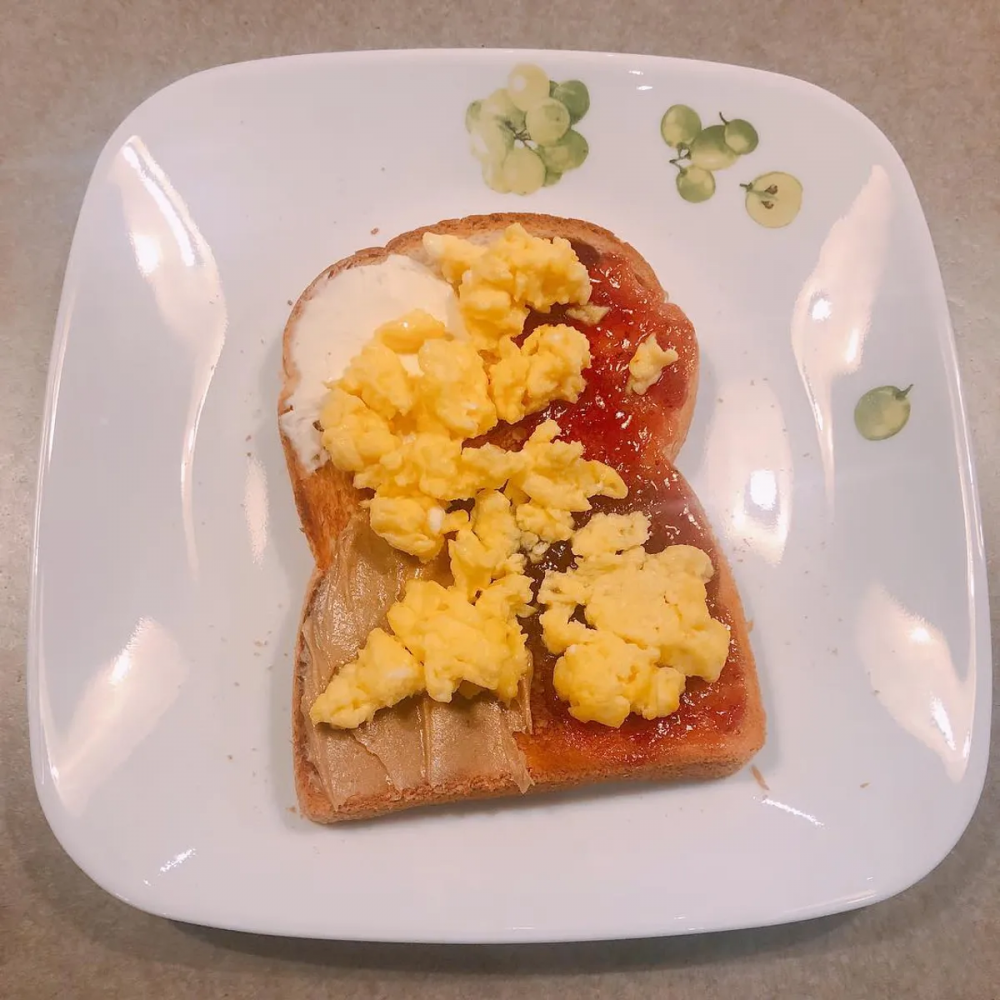 This is probably one of the easiest snack recipes we have on this list. This seems like one of those snacks when you're hungry but not really wanting to make anything, but normal toast is too simple, and you're tired of grilled cheese. There's no video for this recipe, but it's super simple!
Toast your bread to your liking. Yuna likes hers crispy.
Spread strawberry jam on half of the bread.
Spread peanut butter on the other half of the bread.
Top it off with fluffy scrambled eggs.
Optional: add some cream cheese too, if you'd like.
Voila! Wasn't that simple? A snack for any time of the day.

Apink, Namjoo – Spicy Stir-Fried Pork Wrap Pizza

Have you ever made a homemade pizza using a tortilla wrap and just felt like it was better than any Pizza chain? Well, this one will make you feel that way, but ten times better. This recipe is a unique fusion dish where Namjoo adds Spicy Stir-Fried Pork to her pizza. Are we drooling yet? Because I already am.

The Boyz, Q – "Chic City Guy's Noodles"

Before you say anything, no, this is not another typical ramen recipe. This one truly is a game-changer. Ramen in Korea is basically like pasta. They even sell plain pasta so that you can make anything you please. So for this one, Q uses fresh ingredients like cherry tomatoes, cabbage, and seafood. This video also has two other recipes by The Boyz' members, Juyeon and Younghoon, both easy to make as well!

ASTRO, JinJin – Banana Milk Coffee

We have many food recipes; now it's time to wash them down with a drink. There's nothing complicated about this drink, just get Korean banana milk and combine it with instant coffee for this sweet treat. Banana-flavored coffee may sound weird, but trust me, it's worth a try.
There are definitely so many more recipes we didn't include, so please share with us your favorite idol's recipe in the comments! We probably could do a part 2 in the future?