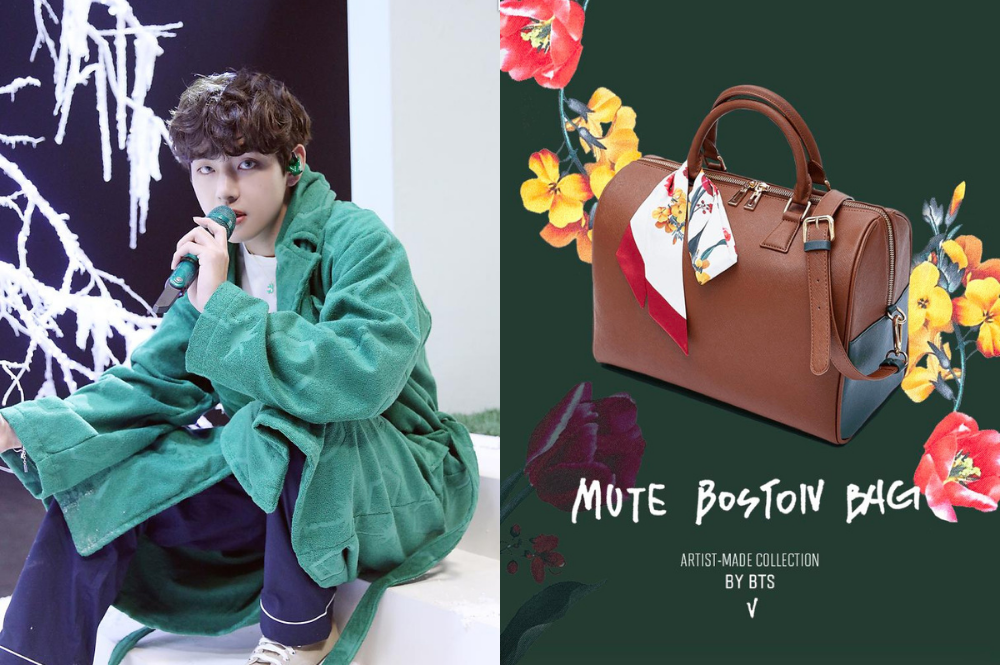 HYBE MERCH is currently releasing 'artist-made collections' merch designed by each BTS member. For his collection, Kim Taehyung, aka V, released a set of his artworks and a leather bag featuring his favorite color palette.
After being revealed, Taehyung's merch has been receiving positive reviews from K-media for its pretty design, practical use, and reasonable pricing.
His merch is available for pre-order in Japan, and they once again proved they are 'TaeTaeland' as his bag got sold-out before officially becoming available for purchase.
Taehyung's passion and creative process on his designs were revealed in the 'Making-of Log from V' and 'Artist-made Collection Show by BTS - V' videos released on Weverse.
Taehyung paid careful attention to detail on his products. Every little thing on the Mute Boston Bag and brooch set were thoroughly planned, from the design, color combinations, and materials used.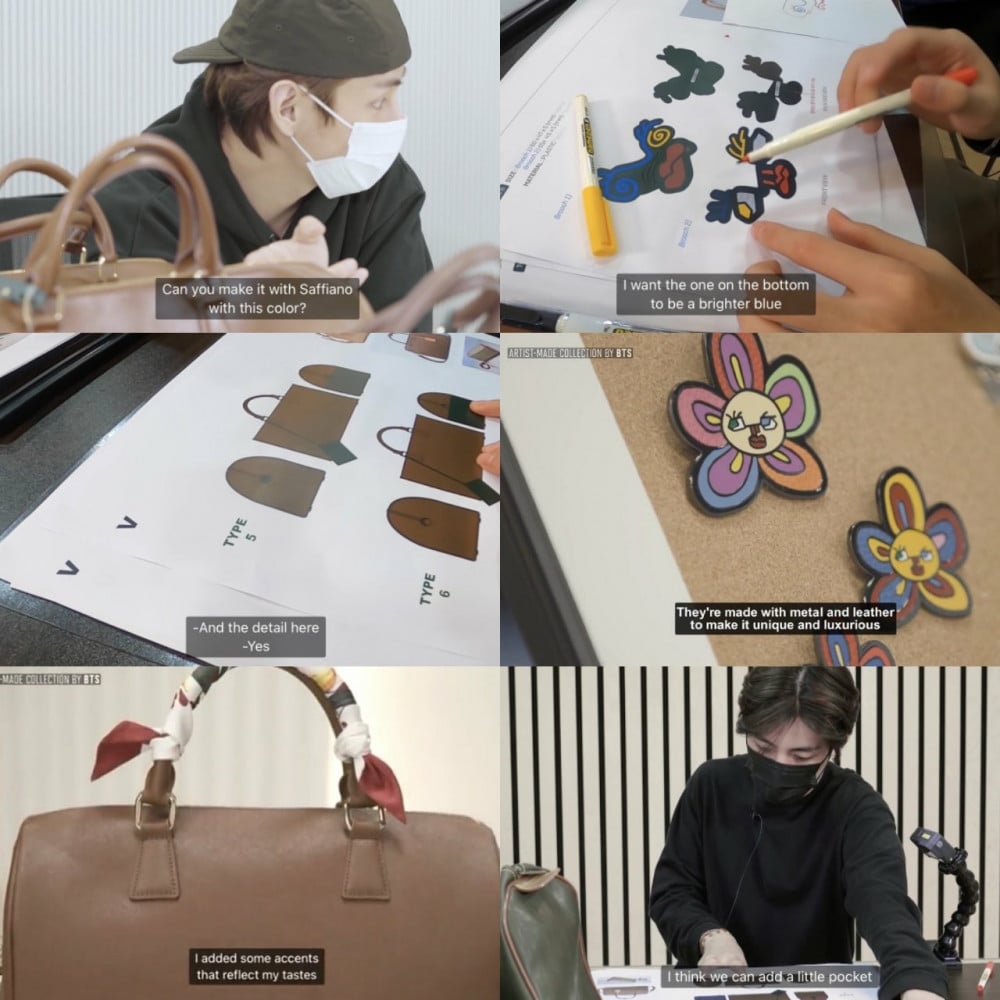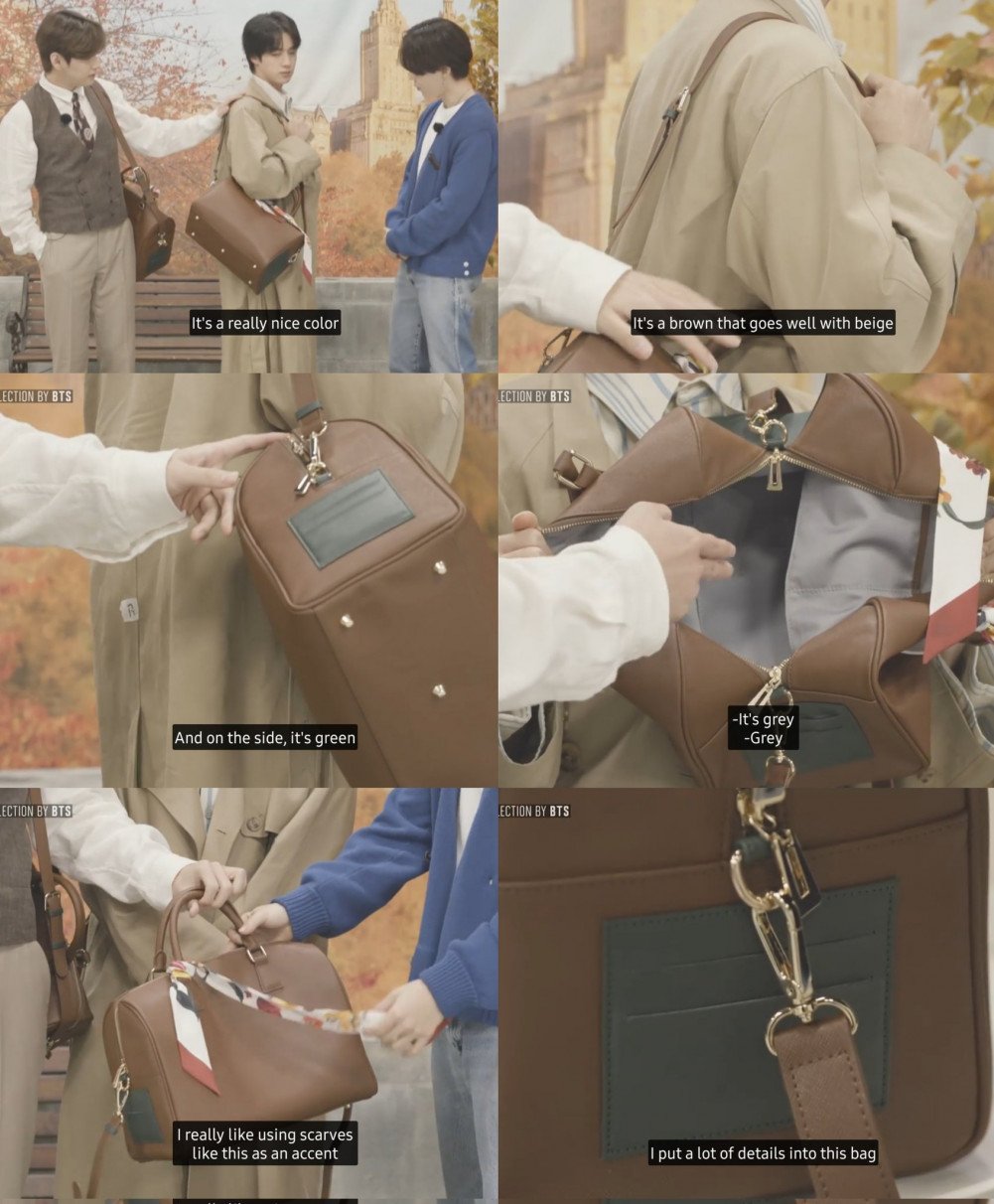 Taehyung also revealed he created the bag thinking about himself, while the brooches think about ARMY.
Massive interest in V's merch products has made it a trending topic on various platforms for the past few days.
Taehyung's merch is scheduled to go on sale at 11 AM on January 11 KST, and Korean and global fans are excited to get their hands on them.