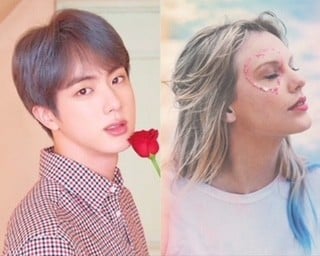 A Taylor Swift's fan (jasminlovestaylorswift) posted screenshots of BTS JIN's personal Spotify playlist, Jin's GA CHI DEUL EUL LAE? which listed not one but TWO of Taylor Swift's songs from her latest album Lover, 'You Need to Calm Down' and 'ME!' on Tumblr. Taylor Swift noticed this and showed her appreciation with "LOVE THEM SO MUCH" post on her official Tumblr account.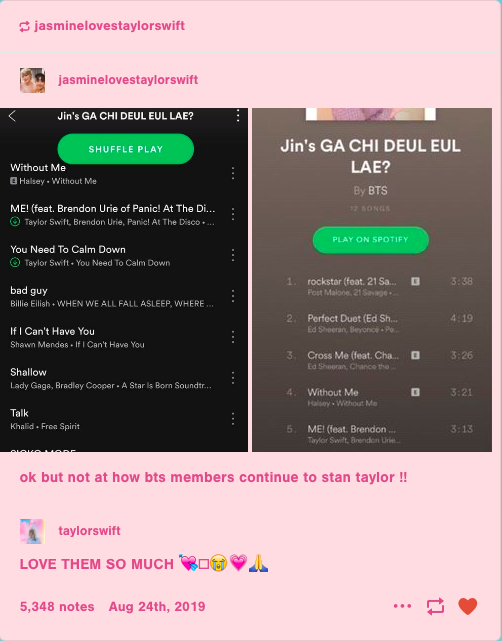 Taylor's post on TUMBLR about JIN's playlist immediately received huge attention from her fans, 'Swifties', ARMYs and the medias on Twitter. Taylor Swift just dropped her latest album, Lover on August 23. It's heartwarming to see Taylor appreciating Jin's playlist. Swifties and ARMYs are happy to see both Jin and Taylor Swift supporting each other.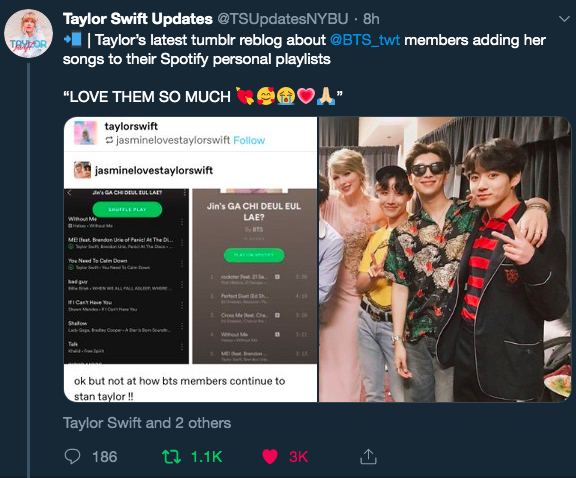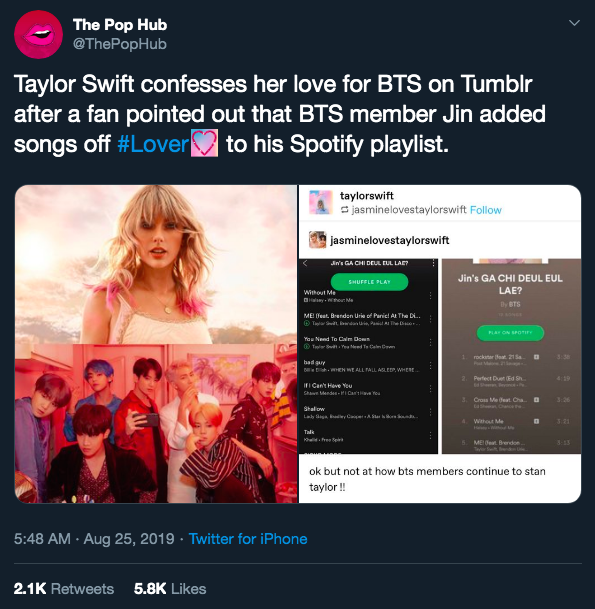 Throwback: Taylor Swift showed her support for BTS in 2018 Billboard Music Award.