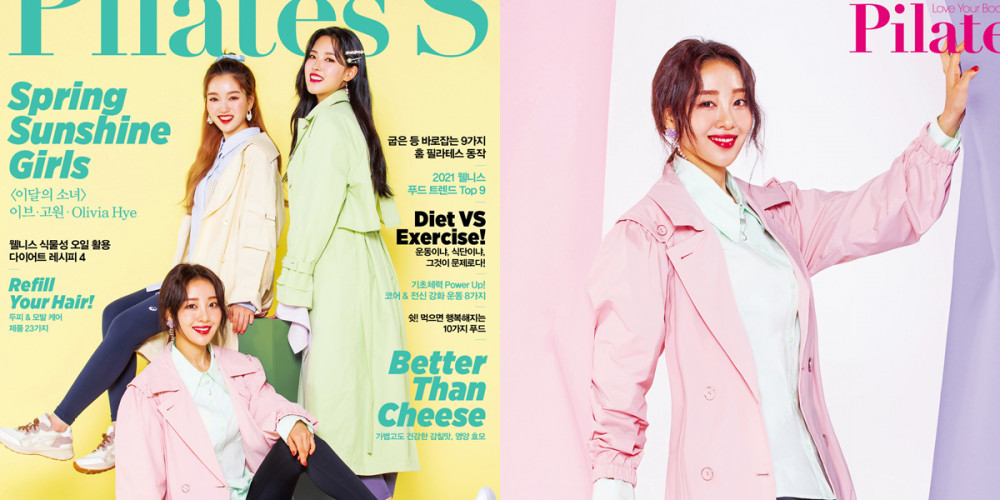 LOONA's Yves, Go Won, and Olivia Hye, also known by fans as members of LOONA's yyxy, have landed on the cover of 'Pilates S' magazine!
For this pictorial, Yves, Go Won, and Olivia Hye brought out their lovely charms with theme of 'Spring Sunshine Girls'. The members paired pastel spring styles with cozy workout leggings, and also had a chance to answer fun and quirky interview questions.

First, when asked to describe themselves as seasons, Go Won said winter, Olivia Hye said summer, and Yves chose fall! What about in colors instead? Olivia Hye went with black, while Go Won chose yellow. On taking pilates lessons during LOONA's off-season from promotions, Go Won cutely revealed, "Before I go to the lessons, I think, 'It's gonna be so hard'. But afterward, I feel proud of myself for getting through it."
Check out some of the girls' sweet pictorial previews, below!