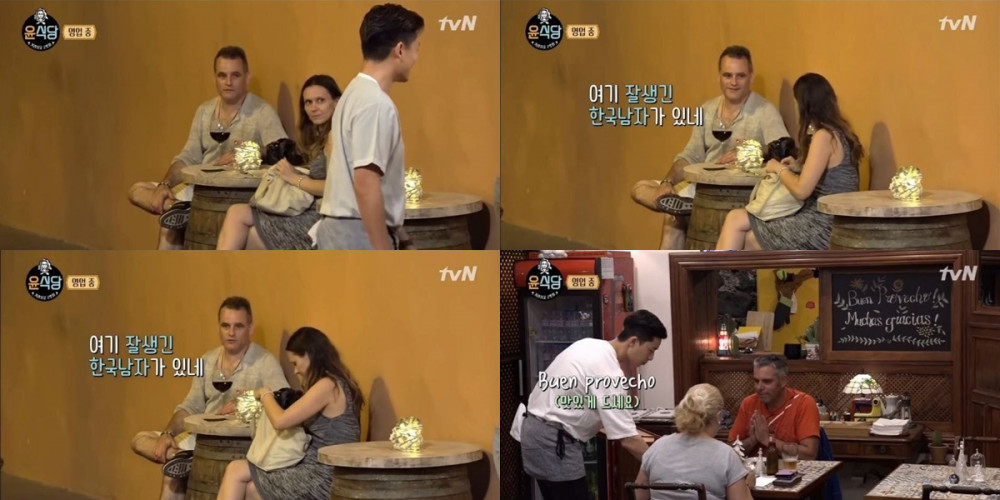 Netizens expressed their anger and contempt after coming upon instances where foreign customers made racist remarks toward actors Lee Seo Jin and Park Seo Joon on tvN's 'Youn's Kitchen', but which the subtitling and editing staff decided to "edit out".
Many of you will remember that for season 2 of tvN's 'Youn's Kitchen', the cast and crew members opened up a Korean restaurant in Garachico, Spain. The cast encountered tourists/customers from various countries, including those from Spain as well as from Germany, Switzerland, etc.
But according to some viewers, the production staff of 'Youn's Kitchen' attempted to "hide" instances where the customers made racist remarks toward the show's very own cast members.
For example, according to the images below, one male customer "says" to his companion, "There's a handsome Korean man here."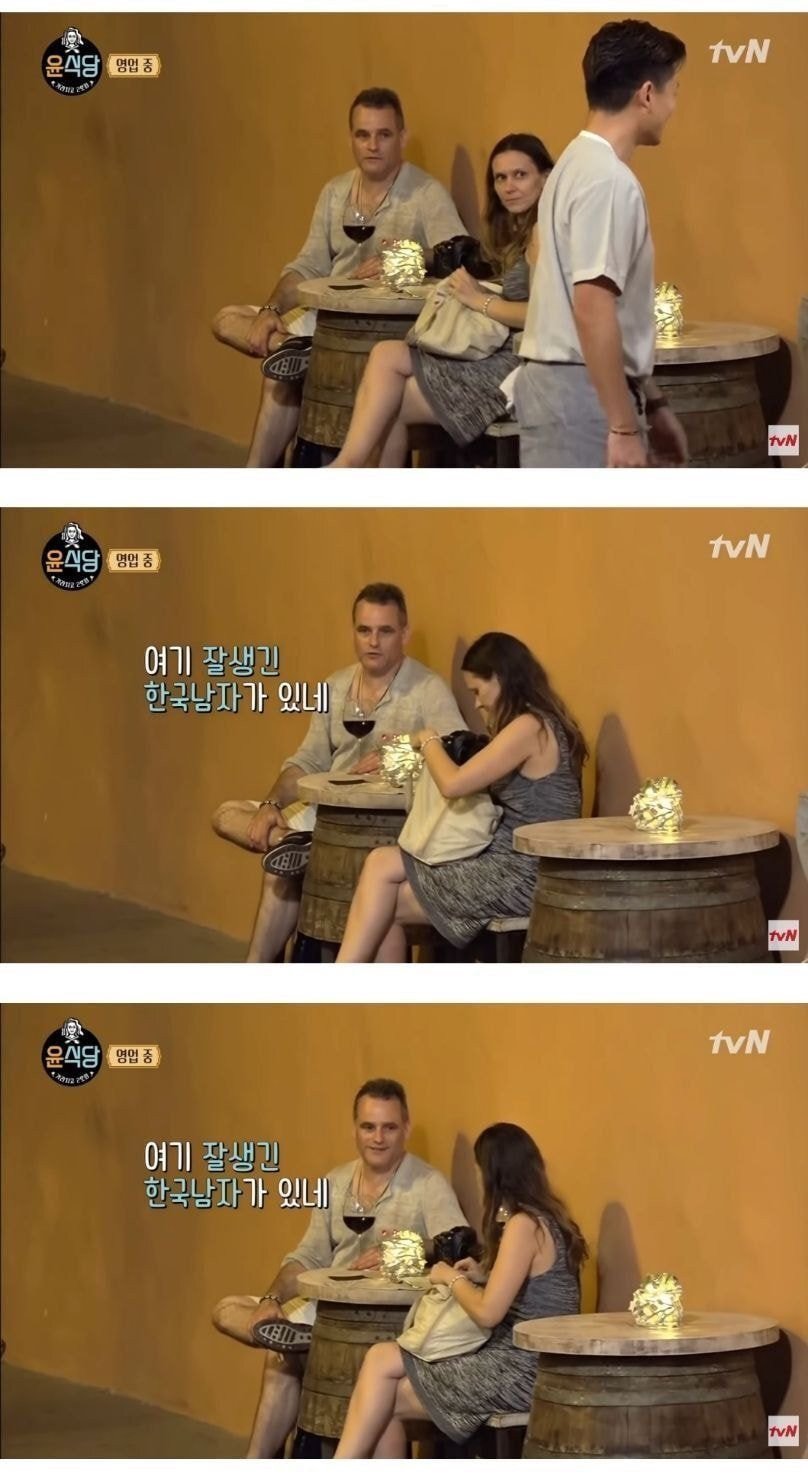 However, viewers who understood German pointed out via their comments,

"He said 'There are gay Korean men here', so how can you translate that as 'Handsome Korean men'...? I am studying abroad in Germany, and endure racism on a daily basis, so to see racism covered up like this makes me angry. To me, it's clear that [the man] is looking down on the cast. He's not being funny. He is probably saying that because he knows you guys can't understand him."
Another viewer also mentioned,
"I am studying abroad in Germany right now, and I want to point out that the man called Lee Seo Jin 'gay'. He didn't say he was handsome."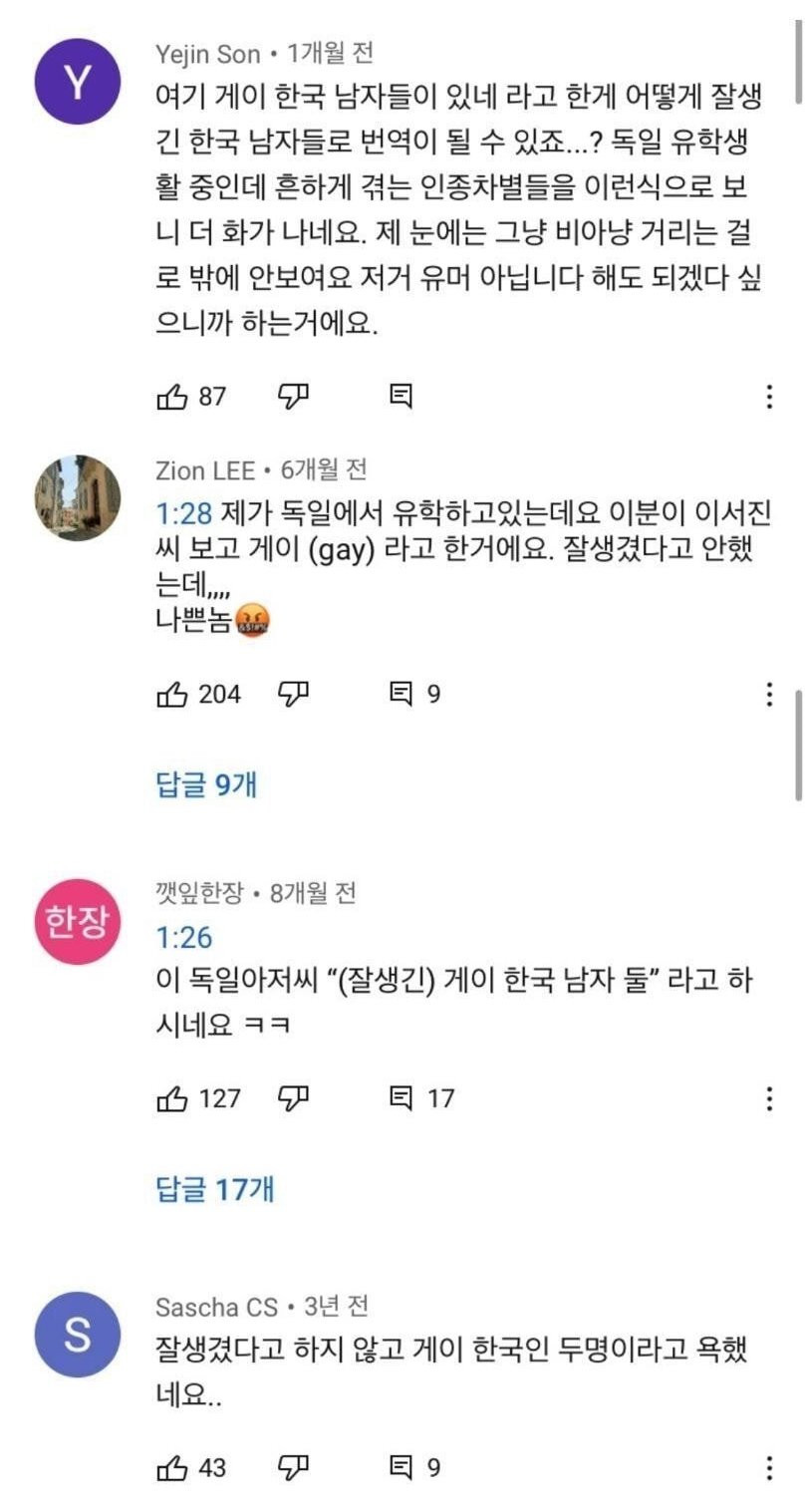 In another instance, a foreign customer from Switzerland allegedly also made questionable remarks, which the editing staff chose not to translate at all.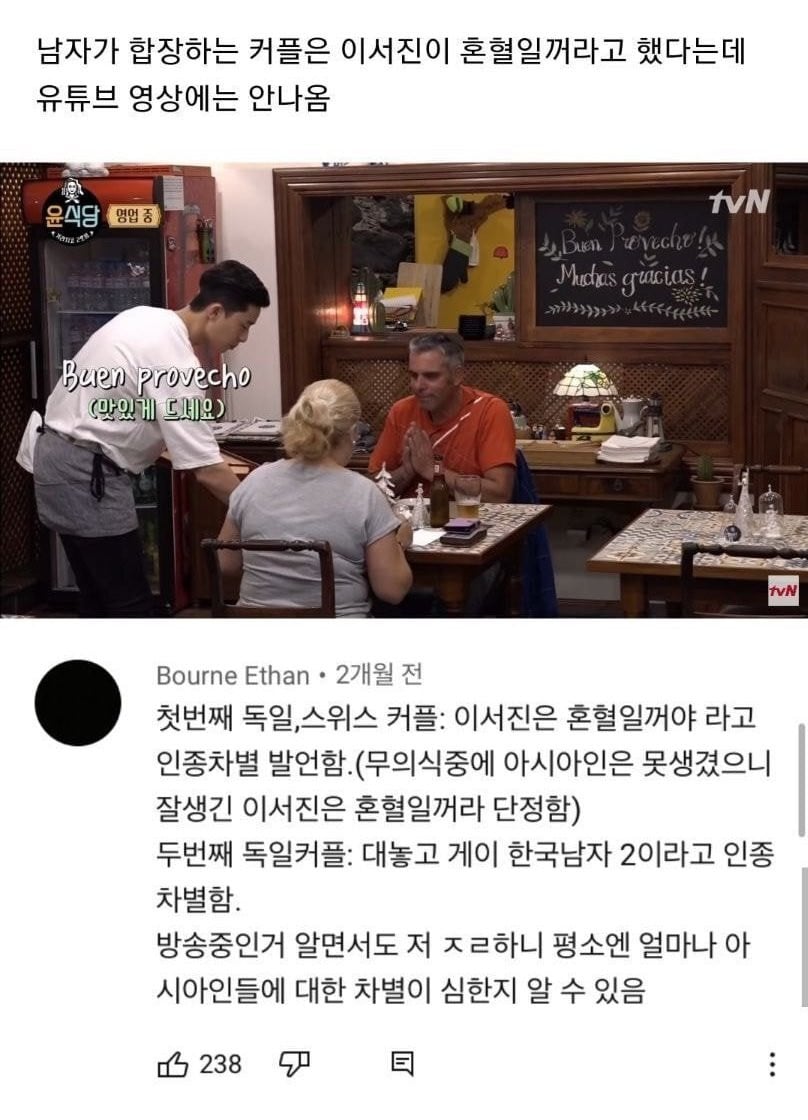 According to one viewer's comment,
"The German-Swiss couple: Lee Seo Jin must be mixed. (They were making the racist observation that since Asians are generally ugly, Lee Seo Jin must be mixed). The second couple: the man obviously called them two gay Korean men, being racist. They know that they are being filmed, and they still said those things, so you can just imagine how much more racist they must be in their daily lives."
Seeing the incidents coming to light, many netizens commented,
"Why didn't they at least edit those scenes out... what's the point of writing incorrect subtitles..."
"Heol TT."
"Why are you treating viewers like idiots."
"Why do Europeans and Americans always call Asians gay..."
"Are you happy now that you've fooled people with incorrect subtitles?"
"The fact that those customers were racist is obviously shocking, but the fact that the staff aired it in the broadcast and even wrote false subtitles over it... that's on another level."
"Exactly. So stop making these kinds of varieties where it looks like Koreans are trying to earn approval from Westerners."
"I enjoyed 'Youn's Kitchen' in the past so I'm really disappointed."
According to some netizens, tvN has since removed clips involving these two scenes from 'Youn's Kitchen' via YouTube.