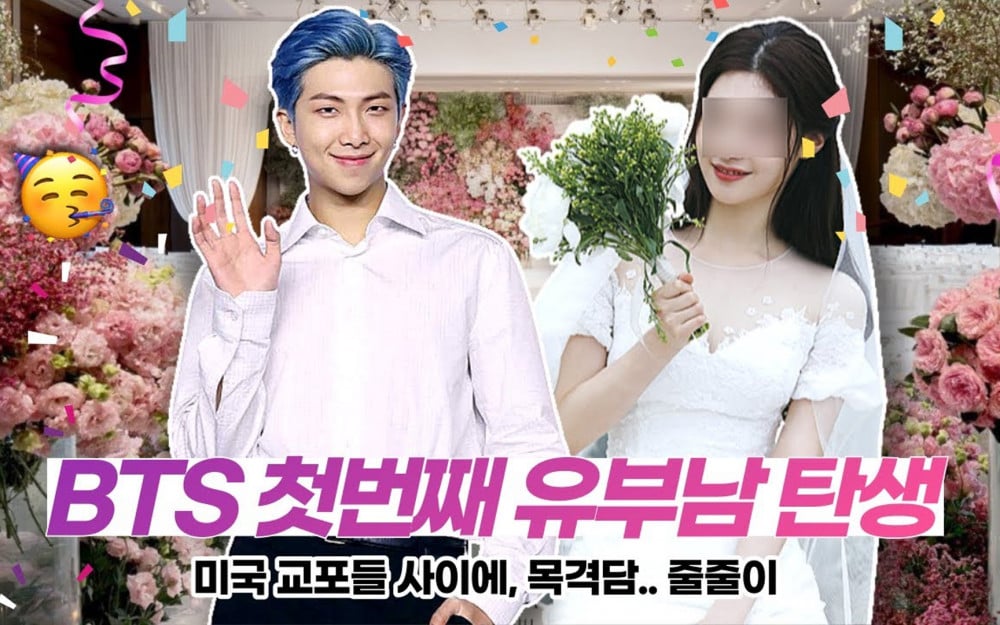 The infamous YouTube channel Sojang had brought about another shocking piece of news.
On June 23, the celebrity gossip YouTube channel Sojang claimed that BTS's leader RM is getting married soon. According to the YouTuber, there has been news that RM's alleged bride had told a close acquaintance that she was going to marry RM. This rumor has been shared on a popular Korean-American online community site that had also exposed Seo Taiji's marriage. No one believed that Seo Taiji was married when the news was shared on this online community, but it was later proven to be true.
Additionally, another celebrity marriage rumor was spread in this Korean-American online community which was also later proven to be true. Therefore, Sojang is claiming that this marriage rumor of RM is highly likely to be true as well because of the accuracy of this Korean-American online community in the past.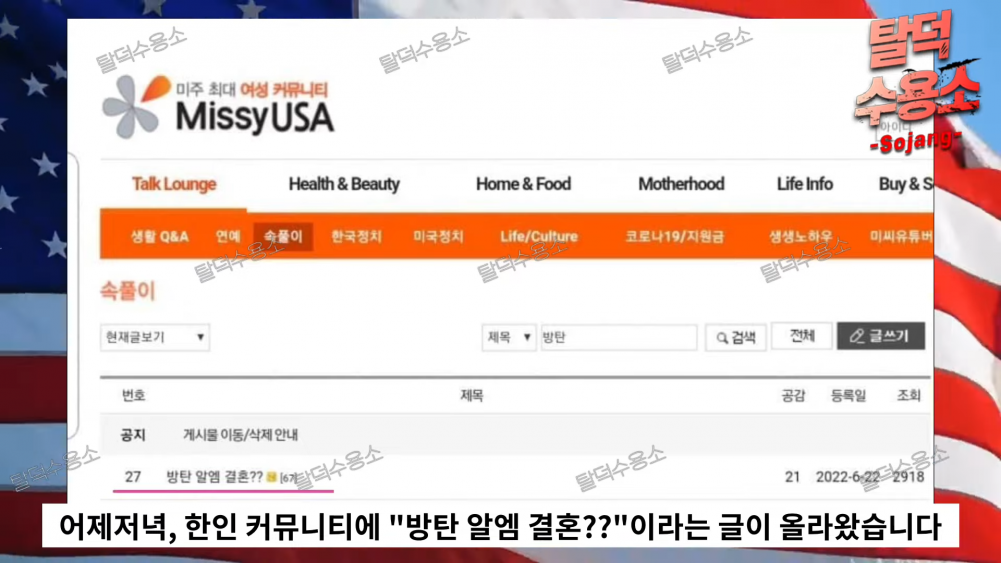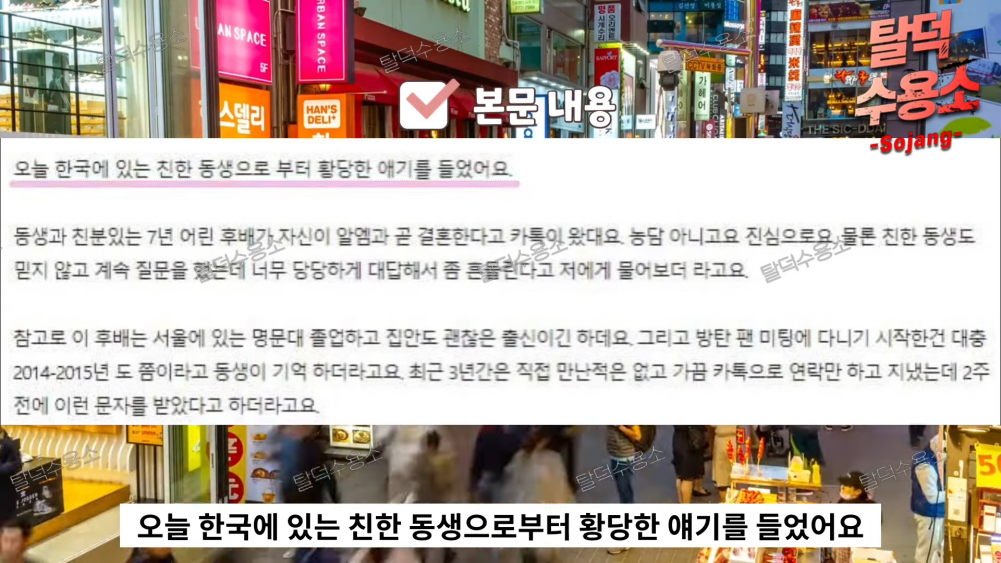 According to the online community post, one netizen shared that they heard something ridiculous from an acquaintance of theirs. The netizen explained that the acquaintance has a friend who claimed to be getting married to RM. The online community post also included a captured photo of the Kakaotalk conversation where the friend is telling the acquaintance that she is getting married to RM.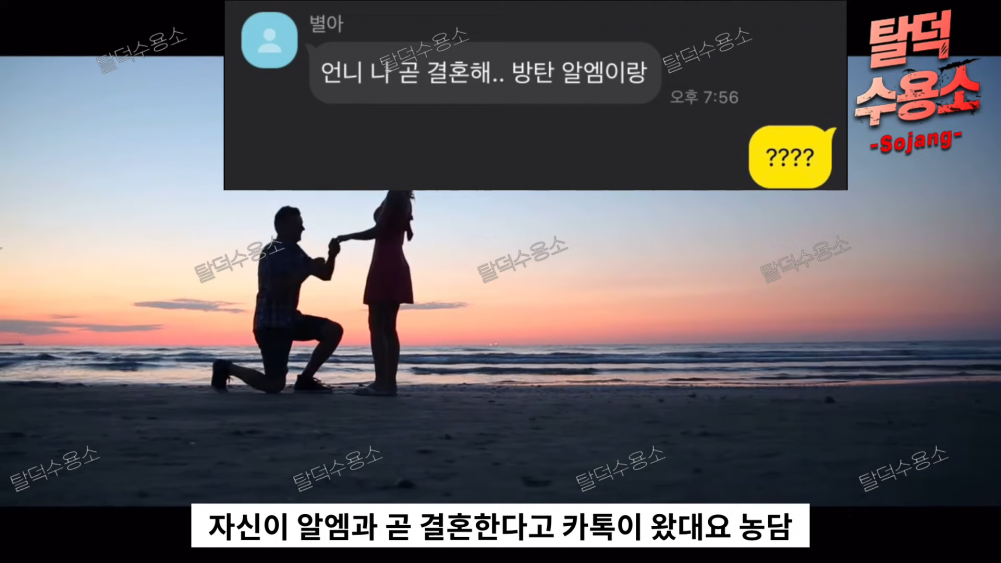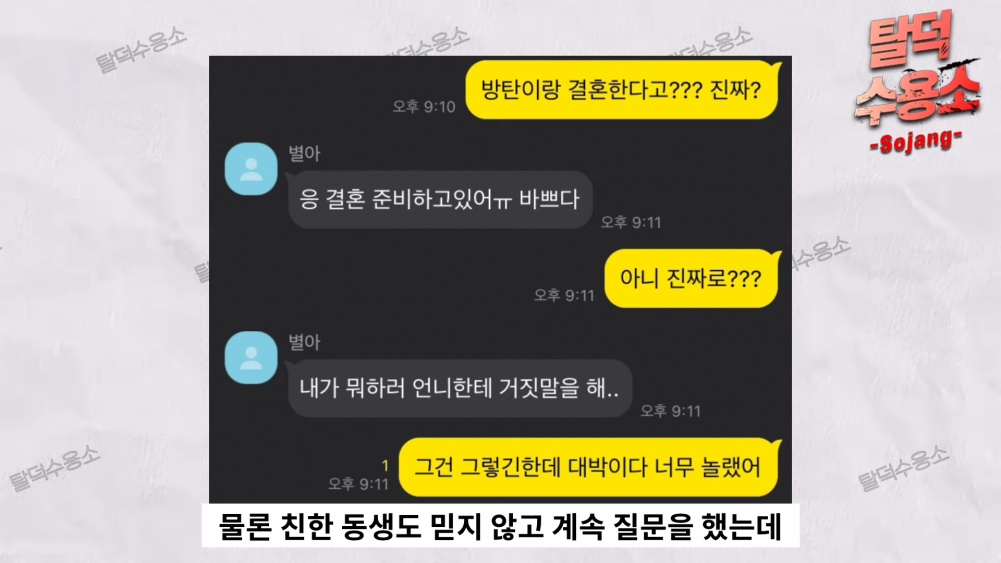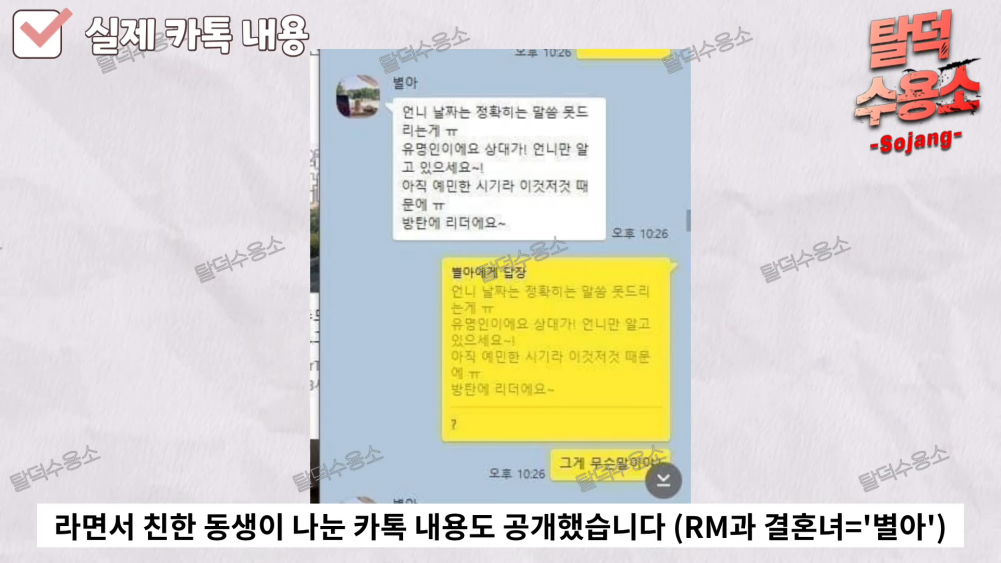 According to Sojang, RM's rumored bride was a fan of BTS and had met RM at a fan meeting that she's been attending since 2014. Additionally, the alleged bride is a daughter of a wealthy family and has graduated from a prestigious university.

The Kakaotalk conversation revealed that the alleged bride messaged her friend telling her that she's getting married and the groom is RM, the leader of BTS. Although many netizens are skeptical of the rumors as it's based on just one person's Kakaotalk conversation, there are a handful of netizens who think the rumors could be true because of the previous marriage rumors between Seo Taiji and actress Lee Ji Ah that were proven to be true by this community.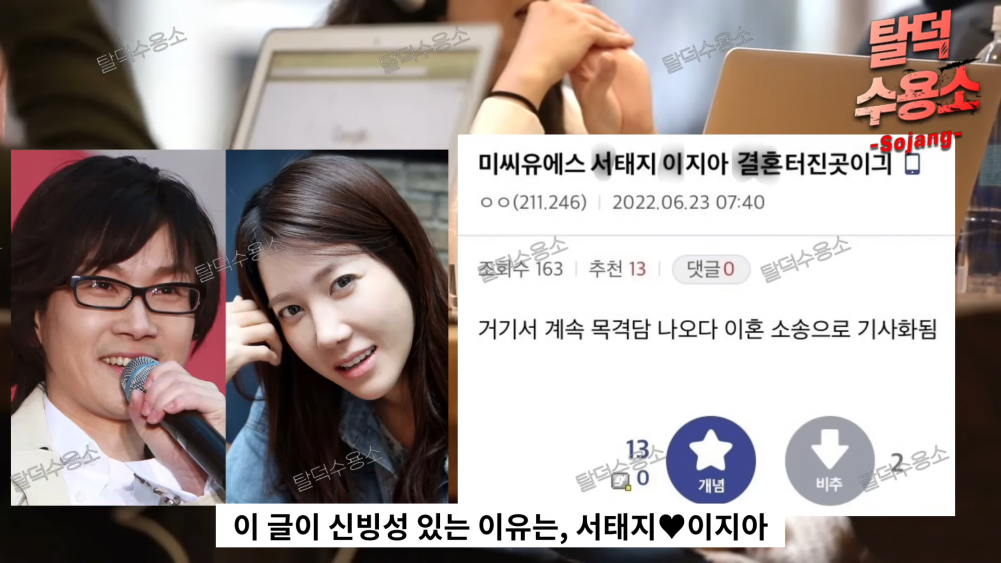 Nevertheless, many netizens are having mixed feelings about this latest piece of news because it has been shared by Sojang, as she is infamous for reporting false information and spreading dating gossip with little to no evidence.