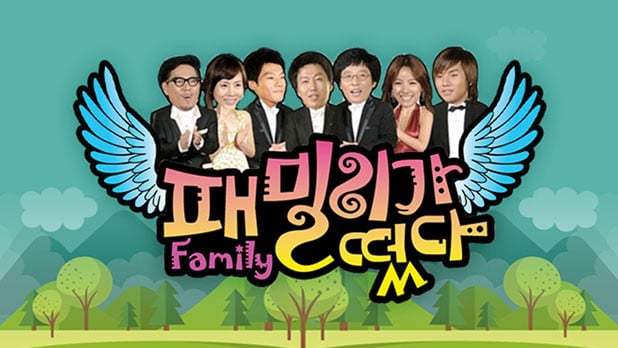 The mid to late 2000s was definitely a prime era for Korean Real Variety and Entertainment shows. Each channel would compete on the weekends to earn the highest viewership rating, and each show would average around a 20% viewership rating every week - something nearly impossible to see nowadays!
Many of you may remember this classic - 'Family Outing!'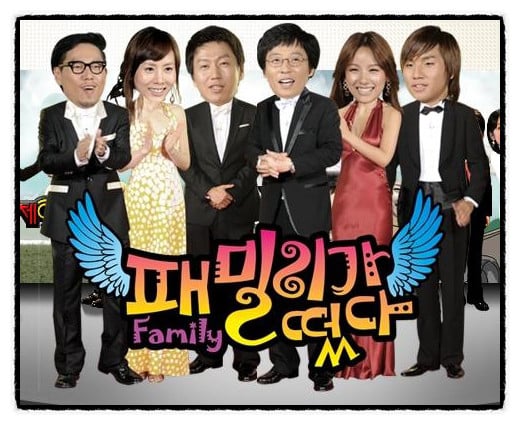 'Family Outing' aired from June 2008 until February 2010 with a total of 84 episodes. The show was so popular that it had a second season, but Season 2 did not see much success as Season 1 and ended pretty quickly.
The show starred Yoo Jae Suk, Lee Hyori, Daesung, Lee Chun Hee, Kim Jong Gook, Kim Sooro, Yoon Jong Shin, Park Yejin and Park Hae Jin, and Park Si Yeon in the later half to replace Lee Chun Hee and Park Yejin, who had left the show mid-season. Seeing this line-up is already showing how HUGE the show was, and it was interesting to see superstars appear as guests and they essentially go on an overnight getaway with various projects to do during their stay.
Today -- we will be checking out some legendary moments from 'Family Outing' that is DEFINITELY worth checking out. So let's follow and take a trip down memory lane!
Making Handmade Bokbunja - Drunk Family
The family takes on the task of making their own traditional Korean alcohol, and they get naughty when they take sips, and they notice the buzz coming in after one too many sips!
The Beginning of Ramen Soup
On this show, the crew was responsible for preparing their own meals. The male members discovered a secret powder that had the answer to everything, but they had to make sure they didn't get caught by a fellow member of the crew.
Dumb & Dumber
If you were an avid viewer of the show, you definitely cannot forget about the Dumb & Dumber duo. On their first trip, Yoo Jae Suk and Daesung get assigned to cook the breakfast, but they run into some hurdles that seem pretty easy to solve.
Song Jihyo's Hot Issue
Ever wondered where Running Man got their reference for Song Jihyo's Hot Issue? Well - it all started here. Look how young she was, and you'll be even more amazed at how cute her dancing skills are!
The Killer Lady Park Yejin
Scaredy cat Yoo Jae Suk had some trouble killing the fish that they caught. But strong lady Park Yejin had no fear as she was able to take on this challenge without any fear.
Curry Song
After being assigned to breakfast, Kim Jong Kook, Hwang Jungmin, and Kim Suro decide to have some fun while making their delicious curry with "pig potatoes."
Family Day
Last but not least, we cannot forget the actual track that the family produced and released to the public. It was such a great song and represented the family so well! Make sure to try to spot Yoo Jaesuk's ad-libs!
Well -- that was all! These videos will definitely make you reminisce about the good old days when Family Outing took care of our weekend evenings. We hope that these videos put a smile on your face and helped you recall some great memories of this show! What was YOUR favorite 'Family Outing' moment? Let us know in the comments below!