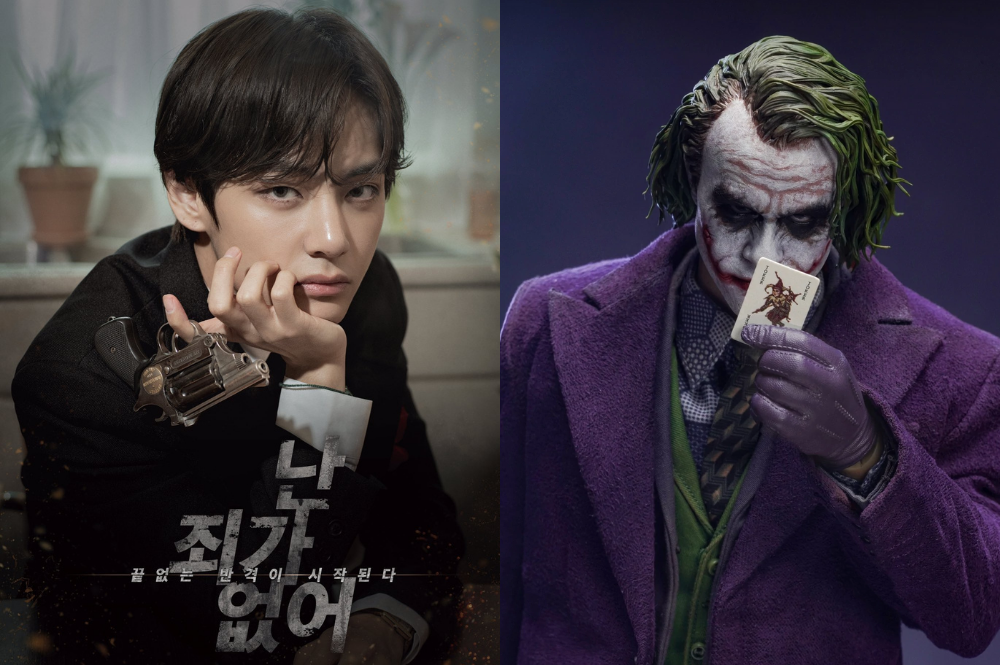 Kim Taehyung's return to acting is one of the most anticipated things in the K-pop and K-drama sphere, and the details he has shared have given fans a glimpse of the type of characters he wants to portray.
In preparation for their upcoming 'Proof' album release, BTS is currently hosting on 'Melon Station.' On May 20, while hosting with two other members, V revealed Heath Ledger is one of his role models. He is famous for his portrayal of the villain character 'Joker' in 'Batman: The Dark Knight.'
In a past interview, the idol was asked, "If you become the main character of a movie, which movie do you want it to be?" and he revealed that villain characters were more interesting to him.
"My favorite character is a noir-like villain. I'm more attracted to the villain roles. The main characters are very attractive, but I think there are some movies where the villains are more attractive, like Heath Ledger in Joker." - V
For BTS's collaboration with Free Fire, Taehyung's customized character Alvaro is a demolitionist, and he shared why he made him that way.
"This character looks like a villain. I like villains because they are way better than main characters, so I picked a villain character." - V
Taehyung has expressed his love for villains on multiple occasions, and he has also dressed up as villain characters in the past. He cosplayed as 'Joker' for dance practice, and dressed up as a Villain Fate Reader for BTS's 2022 Season's Greetings.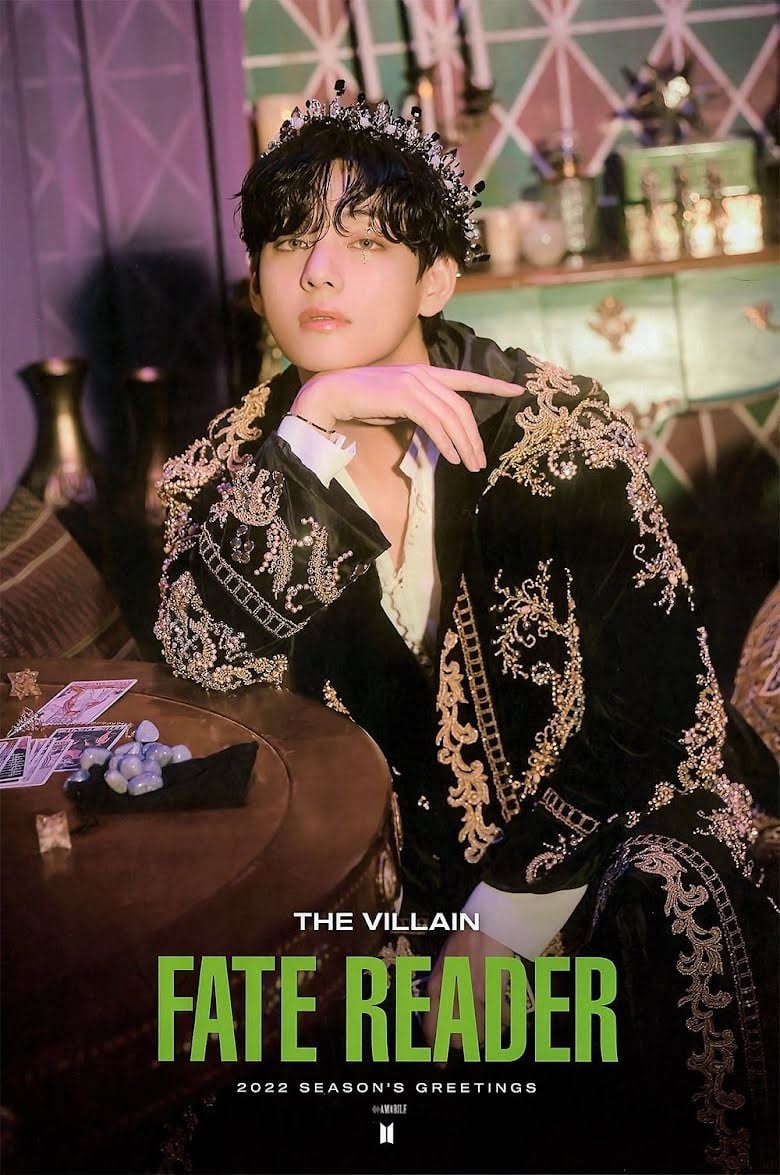 It is known that Taehyung is in high demand, and production companies are lining up to cast him in another acting role. However, due to BTS's booked schedule, he has been unable to accept a role in the previous years. Fans are hoping to see him achieve his dream and play the villain characters he always wanted.