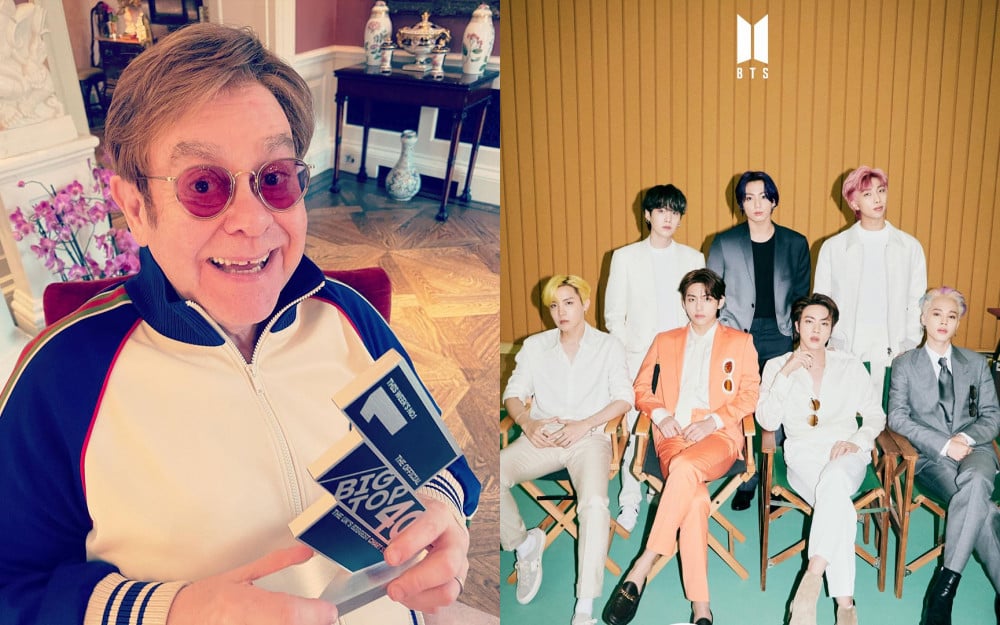 BTS has been gaining much love all across the world as they are becoming a household name everywhere.
BTS has set so many records and has solidified their place in the American music industry as they have topped the U.S. Billboard's HOT 100 for many weeks this year. BTS's hit single "Butter" stayed at number 1 for seven consecutive weeks, which was beaten by their own "Permission to Dance," debuting at number one on the Billboard charts.
But BTS's "Butter" returned to the top and spent another week as number 1 on Billboard HOT 100. This week, "Butter" became the longest leading hit of 2021, beating out the eight-week record of Olivia Rodrigo's "Drivers License."
On August 6, "Permission to Dance" gained attention as Elton John uploaded a short cover of the song on Twitter. Elton John sang, "When the nights get colder, and the rhythms got you falling behind," then went to say, "Thanks BTS, and Love to the ARMY."
In fact, Elton John was responding to BTS's tweet song as they tagged the legendary singer in their latest tweet. In one part of the lyrics to "Permission to Dance," the song sings, "When it all seems like it's wrong, just sing along to Elton John." In the tweet, RM is seen singing and swiping the camera as if he is passing the mic to Elton John.
Just a few hours later, Elton John actually responded to BTS's tweet and continued to sing from the next part of the song. As soon as he uploaded the short clip, many BTS replied how ecstatic they were to hear a pop legend sing BTS's song.