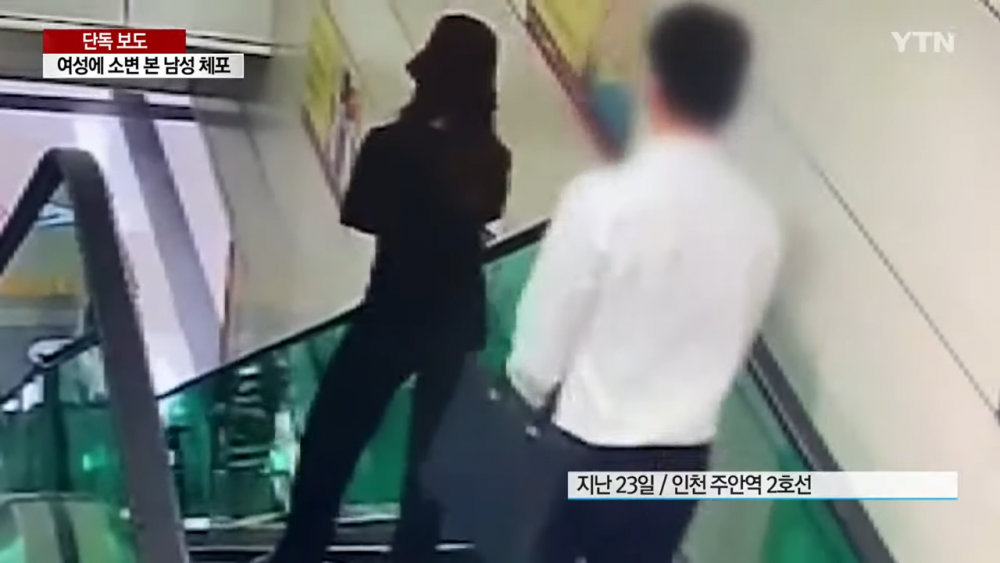 A man is seen following closely behind a young woman down an escalator at a subway station.
This man then went on to urinate on the woman before he was arrested for obscene actions. The incident occurred at 10:30 PM when a man in his late 20s followed a woman and urinated on her.
The victim grabbed the man who was trying to flee and dragged him to the station office to have him be arrested. During the process, the two individuals got involved in a physical fight. Luckily, the victim was able to call for help and caught the perpetrator.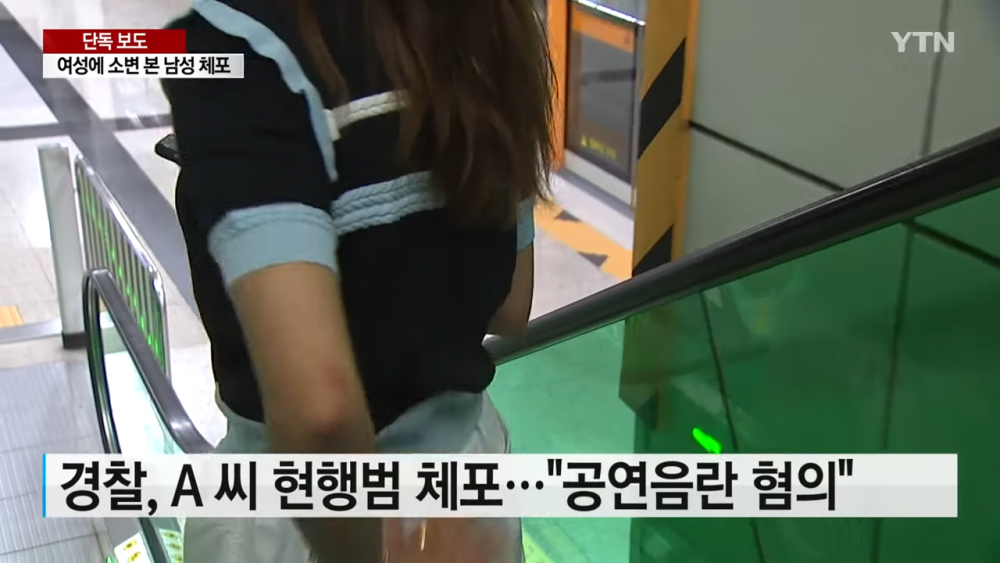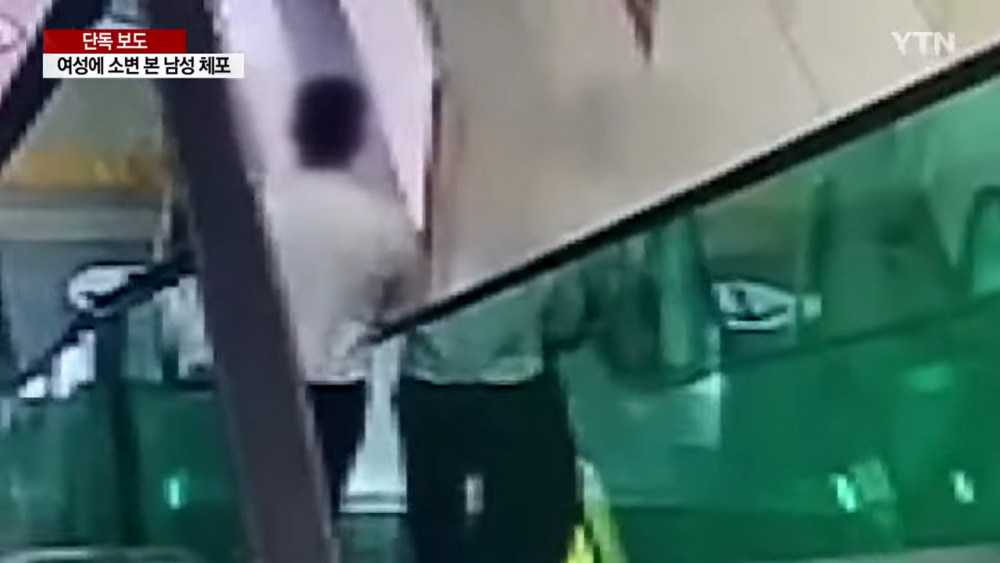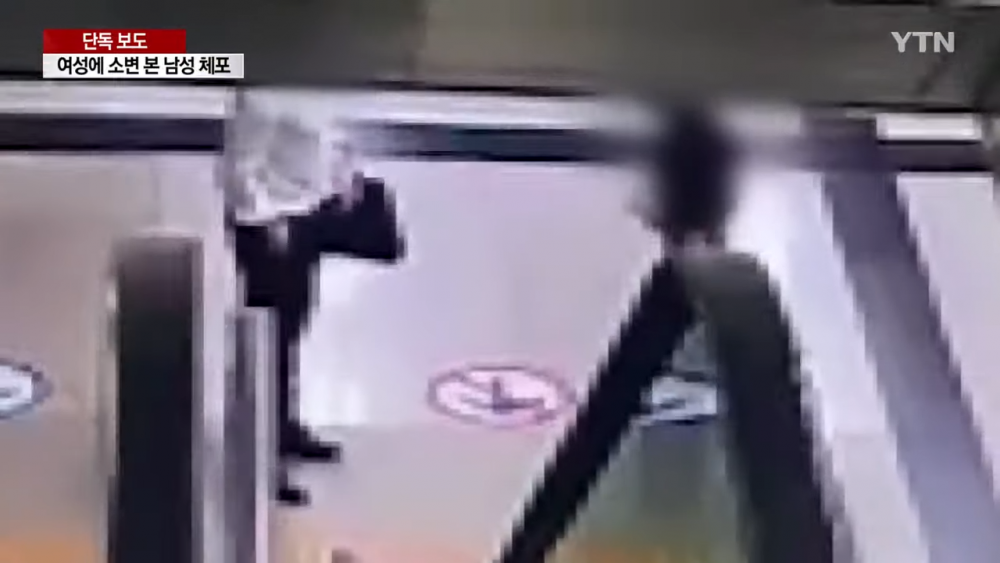 According to the victim, she felt a hot sensation on her back and heard urinating sound when she looked back to find the man urinating on her. When she protested, the man only apologized and tried to flee. The woman claims that she had been traumatized by the event and has anxiety every time she goes down the subway escalator.
During the police investigation, it was revealed that the man was drunk while committing such a bizarre crime. The police stated they will summon the man for further investigations and will consider whether to apply the charges of indecent assault.