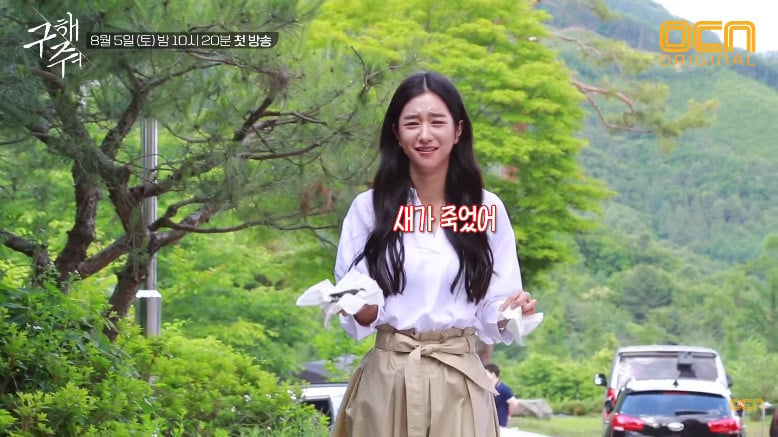 Reactions to actress Seo Ye Ji's action on a drama set have taken a complete 180 after recent controversies surrounding her.
For the past few days, actress Seo Ye Ji has been at the center of attention. She has been involved in various scandals and controversies such as gaslighting her past lovers, being a school bully, and fabricating her academic background. Ever since the series of controversies, reactions to her past actions have taken a complete 180.

Back in 2017, Seo Ye Ji starred in OCN's 'Save Me', where she has won acclaim for her acting in the drama series. The making film of the drama series is trending again on YouTube due to recent controversies, which now shows netizens' reactions have taken a completely different turn.
In the clip, Seo Ye Ji finds a dead bird on set. She then holds the body of the bird in her hands and shows it to the staff, tearing up while saying "I'm so sad. The bird is dead." She then buried the bird under a tree near the set.

Back in 2017, netizens shared positive reactions in the comments such as "She buried the bird herself. That's sweet.", "Is she really crying? That's so adorable.". However, the recently made comments were vastly different from the comments made back then. "Why would she show the dead bird to the camera?", "I got chills from her faint trace of a smile", "It's not just her mouth corner. Her eyes are smiling too jesums", "She's holding up the dead bird in front of the camera, fishing for attention."
The said scene starts around the 1:40 mark in the clip below.