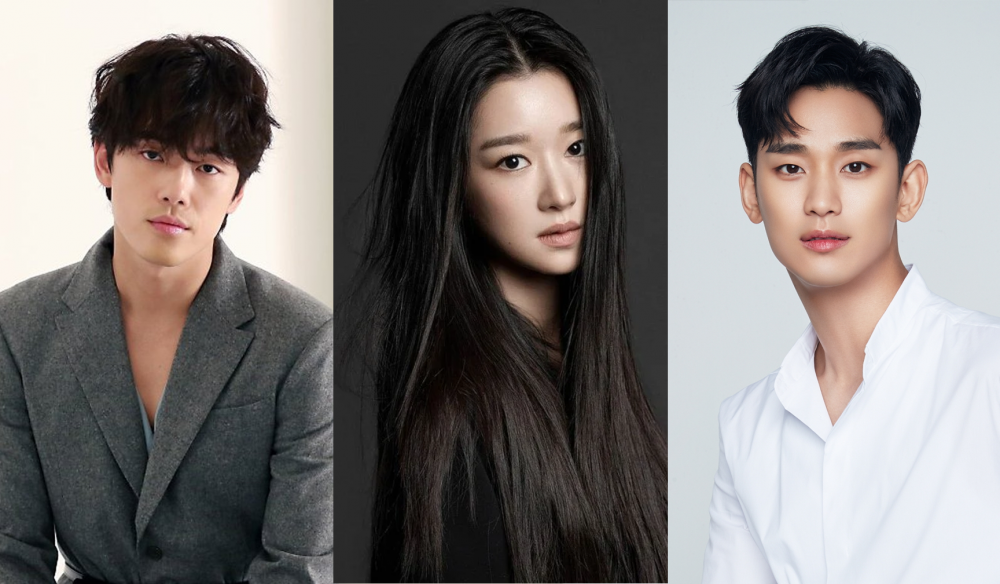 Last year, there was a blind item that was published by media outlet Newsen about a rumor pertaining to a female celebrity and her celebrity boyfriends.
According to the blind item article, actress G was infamous for completely dominating and controlling her celebrity boyfriends both physically and mentally. The article reported, "She only dated popular male celebrities even when she was a rookie. One of the most famous stories is that a top idol star H threw himself into the road after breaking up with G. It is known that celebrity H had continued to cling onto G after the breakup, visiting G's agency and even dieting with her when he heard G was on a diet."
The blind item also revealed that another handsome male celebrity K also attempted suicide after breaking up with G. It was also revealed that K is best friends with top celebrity J, who is currently dating G. According to the reports, G continues to physically and mentally dominate her boyfriend.
[RUMOR] This information was released on May 18, 2020, and is resurfacing as netizens are speculating that G is Seo Ye Ji, H is Yunho from TVXQ, K is Kim Jung Hyun, and J is actor Kim Soo Hyun.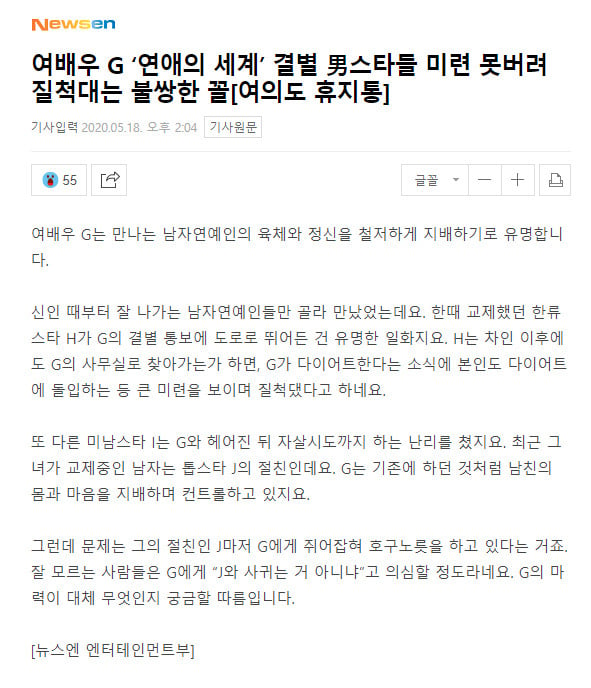 In fact, Se Ye Ji has been once involved in a dating scandal with Yunho back in 2014, when the two celebrities appeared in the drama 'The Night Watchman' together. Although the two celebrities' agencies denied the allegations at the time, many netizens believe that the two were dating at the time.
Many netizens are believing in the past blind item more because entertainment reporter Kim Yong Ho also mentioned the dating scandal between Seo Ye Ji and Kim Soo Hyun back in 2020.
In June 2020, in a YouTube live stream, reporter Kim Yong Ho raised suspicions against actress Seo Ye Ji's personality and her background.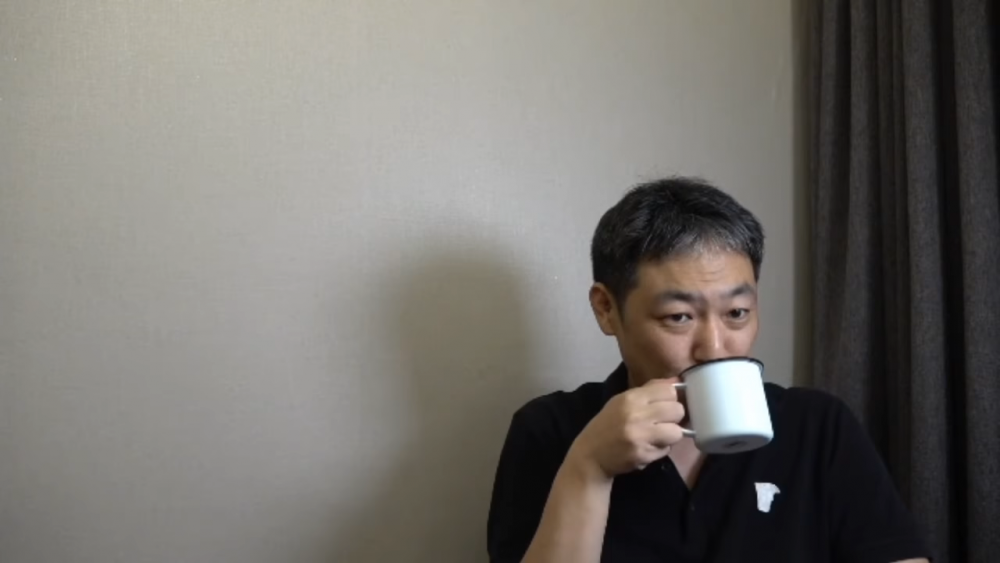 The reporter started by saying, "Seo Ye Ji is an amazing woman," then continued to say that there's something weird about celebrities who have a grand story of how they became a celebrity or have some amazing back story.
Kim Yong Ho stated that when he talked to the staff members who worked with Seo Ye Ji, many stated that Seo Ye Ji's real personality is very close to the character she played from the drama 'It's Okay to Not Be Okay.' He said, "Seo Ye Ji is the type of person who needs to be the center of attention and needs to be treated like a queen. And people say that the character that she portrays is actually close to her actual image."
The reporter then pointed out that Seo Ye Ji had dated Kim Jung Hyun for a long time, and Kim Jung Hyun's acquaintances told the reporter that the actor almost went crazy while dating Seo Ye Ji. The acquaintances of Kim Jung Hyun worried about him because he was completely absorbed by Seo Ye Ji.
Reporter Kim Yong Ho continued to say, "So Seo Ye Ji almost entices men with her charms, almost dominates them. You'd understand if you watched 'It's Okay to Not Be Okay.' One of the episodes I heard is that she would call her boyfriend and just yells 'Fire!' and hangs up. So the boyfriend would get surprised and run over to her. When they arrive, she's perfectly fine. But she would ask why it took them so long to get to her after hearing her scream."
The reporter believed that there are certain characters that fit the actors well because of the similarity between the personality of the actor and character. Hence, the reporter concluded that Seo Ye Ji must have the personality of the character in the drama 'It's Okay to Not Be Okay.'

After the recent controversy that Seo Ye Ji was the mastermind behind actor Kim Jung Hyun's rude actions towards Seohyun, many netizens are rewatching the video made by reporter Kim Yong Ho and are shocked by the information he had provided. Many believe Seo Ye Ji tends to gaslight her boyfriends and have been shocked by much of the recent news reported about the actress.