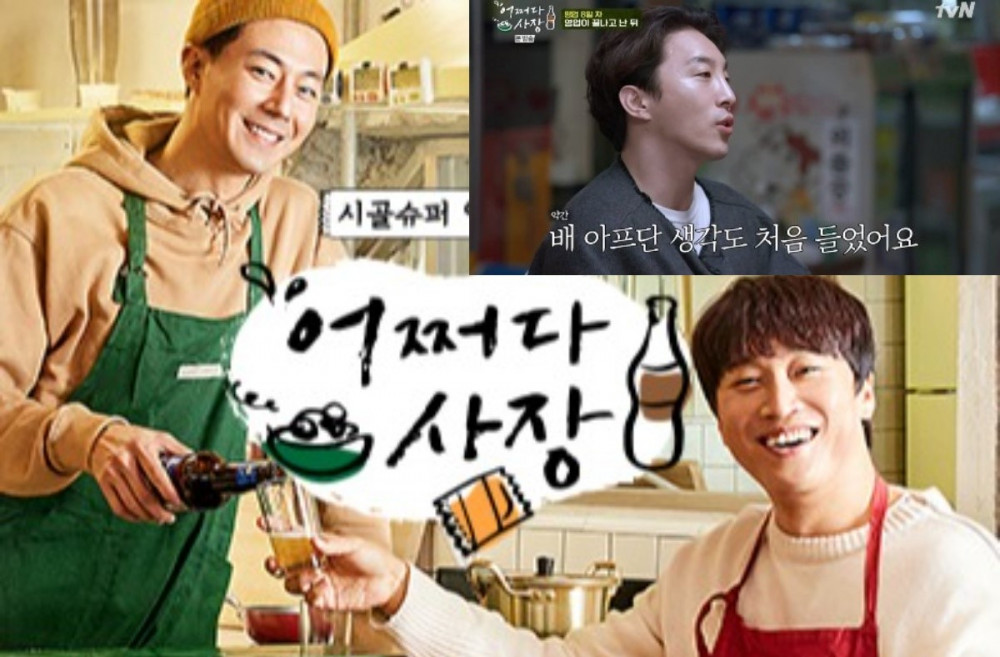 Big Bang's Taeyang's older brother actor Dong Hyun Bae candidly shared that he found himself feeling jealous of his colleague's success.
On the April 22nd episode of tvN's new variety show 'Unexpected Business', actors Yoon Si Yoon and Dong Hyun Bae appeared as guests. After they have successfully closed the day's business, four actors gathered around the dinner table and shared their candid thoughts on their careers.
Host Cha Tae Hyun said, "All the actors starred in 'Hit the Top' became successful except Hyun Bae. So I'm very sad." Dong Hyun Bae said, "I saw that coming, that people wouldn't recognize me among the four of us. But I was able to get my name out once more despite those views."
Co-host Jo In Sung then commented, "There are not many people who can do that in that situation. I'm proud of you." Dong Hyun Bae confided, "I saw my colleagues winning awards last year. I was happy for them so I applauded them, but then I found myself feeling jealous of their successes." Jo In Sung then cheered him up saying, "The important thing is there are many people who are rooting for you. It just needs time. Hang in there."