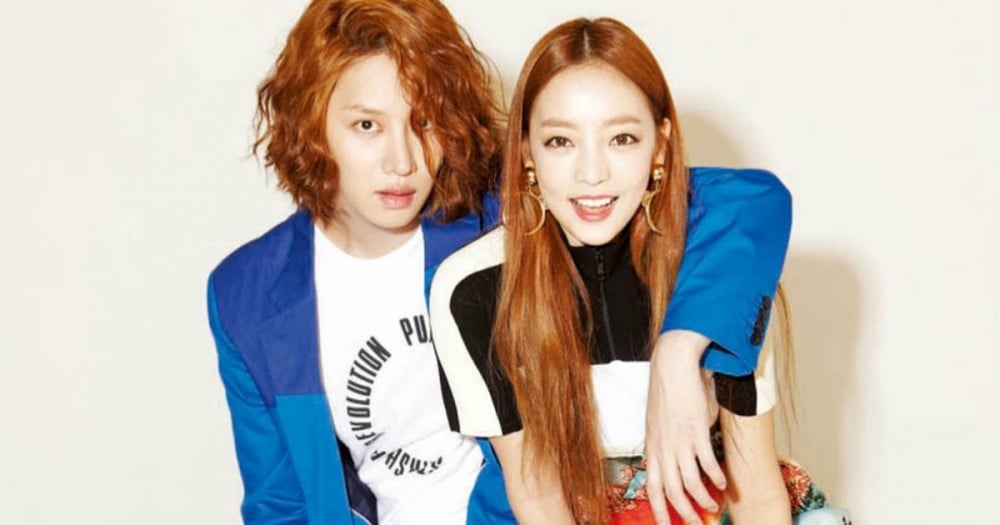 On the evening of November 24, singer Goo Hara was found deceased in her private residence.
Since then, many artists have adjusted their schedules and posting on their SNS in respect and mourning for the young singer's passing.
However, fans are now concerned for one of Hara's close friends, singer Kim Heechul.
After news of Hara's passing Heechul made his Instagram account private and unfollowed everyone.
Heechul was known to be close friends with Goo Hara, and with recently passed Sulli. After Sulli's passing, Heechul was in obvious mourning, but soon seemed to post on SNS and continue activities as normal. However now, after Hara's passing, it seems he has cut off his contact with the public without notification. It's unknown if this is temporary, or permanent, but fans are concerned nonetheless.
Some comments are:
"Man, I really hope he's doing okay. I can't even imagine what he's going through."

"I hope he's just saying "F**k it, social media is cancer and I'm done with it.""

"i follow heechul closely and personally believe he just wants to disconnect himself from online discourse regarding this subject. he is very adamant about not writing personal posts on sns (and sometimes criticises his members for doing so) and indeed never publicly commented on sulli's passing."

" I can't even imagine how devastated he must feel right now seeing both of his close friends pass in less than two months. With everything that's happened to him in the past and even now, I really hope that he will come back strong."

"Heechul must be having a really hard time. I hope he is with supportive friends and family during this time"



* If you are having a difficult time and wish to talk to someone, please reach out. You can find most international helplines here.