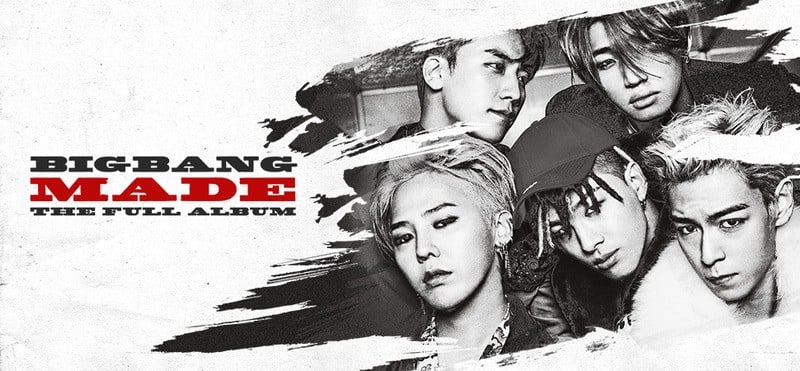 Thedecade is almost over, and throughout the 2010s we watch K-pop go through many changes, as the Korean music becoming popular each year, with many artists raising and share amazing music with us, and the lists of best music is coming from critics and magazines.
One of them, Genius is an American digital media company that's powered by community, their in-house creative team, and the artists themselves. They serve music knowledge to over 100 million people each month on Genius.com and everywhere music fans connect across the internet. Genius community banded together to create our list of The 100 Best Albums of 2010s.
And BIGBANG 2016 album 'Made' was listed in number 75. Surpassing artists like Billie Eilish, Justin Bieber, Ariana Grande and Post Malone. They escribe the album as "genre-defying album" and praised the album for bringing new trend sounds that's still till today being used by K-pop artists and still inspiring them. See their full review:
"South Korean boy band BIGBANG inspired a whole new generation of K-pop groups with their 2016 genre-defying album MADE, ushering in their signature mash-up sound that has become a staple of the genre's artists of today. Landmark songs like "BANG BANG BANG," "FXXK IT," and "SOBER" showcased the quintent's versatility in genres like hip-hop, EDM, and soft rock, while songs like, "ZUTTER"" and "BAE BAE" proved the members not only talented performers but also gifted songwriters. Arriving after a two-year hiatus, MADE didn't just show off the band's technical prowess and lyrical maturity–it also solidified BIGBANG as international superstars."


BIGBANG album is the highest non-English album on the list, and only one of two non-English language.