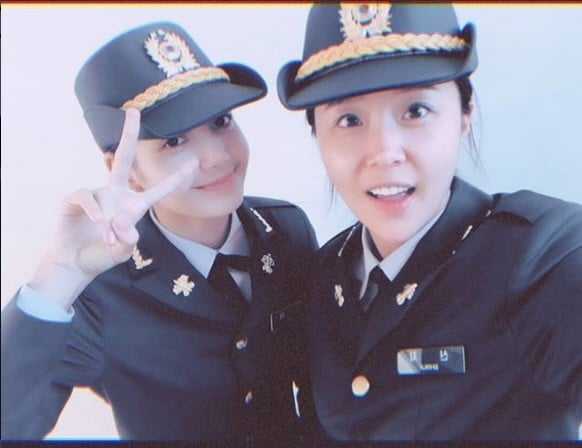 Coyote's Shinji talked about working with Black Pink's Lisa on 'Real Men 300.'
In an interview with Ilgan Sports, Shinji shared about her experience on the military show. Despite injuring her ankle, Shinji continued training without giving up. Regarding this, she said, "I didn't want to give up. At the time, Lisa also injured her leg, but we tried to take part in all activities using our upper body. We depended on each other a lot."
She continued, "I went to Black Pink's concert on Lisa's invite. The other members thanked me, saying, 'Thank you for taking care of Lisa.' I felt good. And their performance was really amazing. I was also envious because Coyote hasn't had a solo concert yet."