South Korean soccer player
Son Heung Min
is officially exempt from mandatory military service.
On September 1, the South Korean soccer team won the final match after scoring 2-1 against Japan at the '2018 Asian Games'. Bringing in gold meant automatic exclusion from mandatory enlistment duty, a law that also applies to South Korean sportsmen with medals won at the Olympic Games.
Son Heung Min (26), who had recently renewed a 5-year contract with Tottenham Hotspur, was in an uncertain situation for quite a while prior to the final match. As an able-bodied man in his twenties, Son Heung Min would have had to serve in the military in the near future, had his team not won this gold medal. 
As this rules applies to members of the entire team, not only Son Heung Min but also other star players including Lee Seung Woo and Hwang Hee Chan (who each scored a goal at the final match) were officially exempt from serving in the military. 
Following the confirmation of the soccer player's exemption, his teammates and sports fans around the world celebrated together by tossing the player up in the air and spreading the news on social media. Below, you can see the captured moments of joyful victory expressed by Song Heung Min, his fellow sportsmen, Tottenham Hotspur, and more!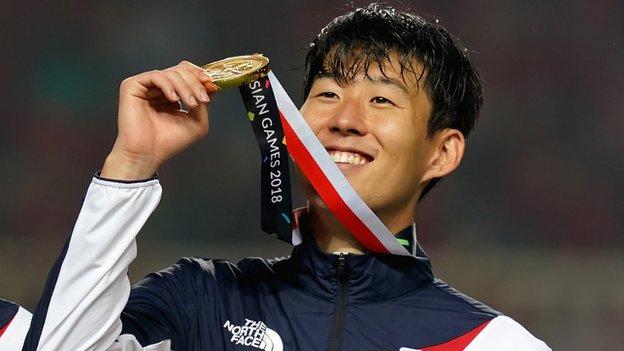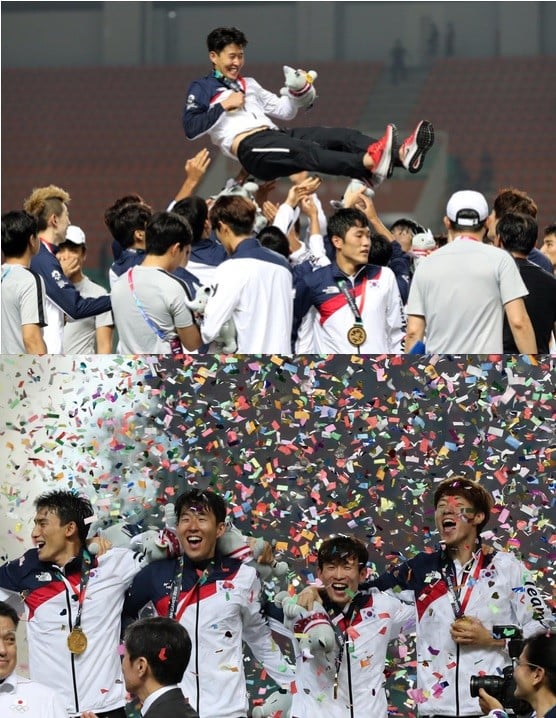 Photos: Bernat Armangue (AP), Kim Seong Ryong