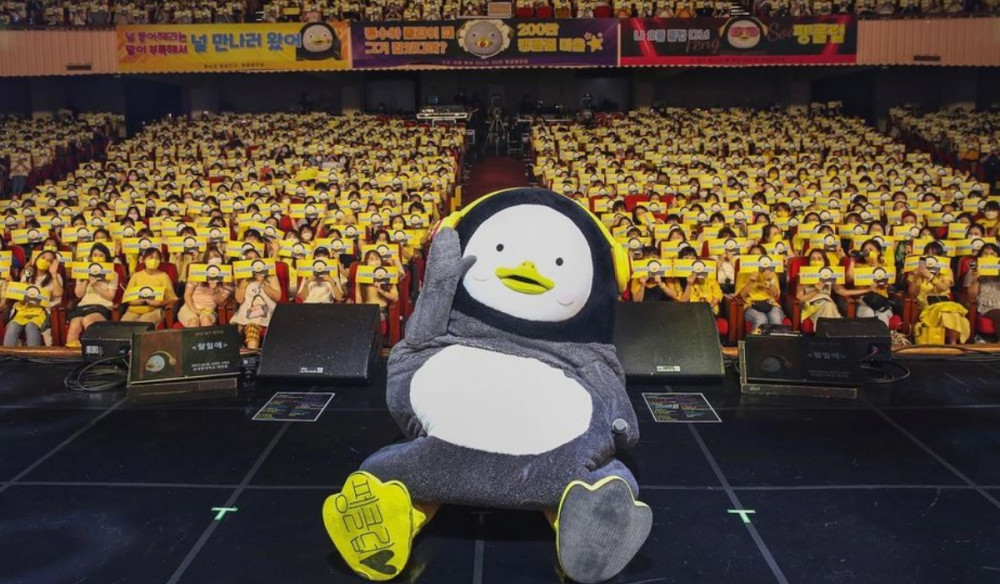 Popular mascot character Pengsoo just held their first fan meeting!

According to EBS, the network that created the character, Pengsoo held a fan meeting for 3,000 members of their 'peng club' at Daeyang Hall on the campus of Seoul's Sejong University on August 6.

During the 90-minute event, fans participated in quizzes, took a commemorative group photo with Pengsoo, and received special gifts. Rapper Tiger JK and rock group No Brain also appeared as surprise guests, adding to the fan meeting's festival-like atmosphere.

While wrapping up the event, Pengsoo spoke to the crowd, commenting, "Today was a day I'd only ever dreamt about. Even if this had been a dream, that would have been alright because I was so happy."
Meanwhile, Pengsoo has received plenty of love from the public since first being introduced by EBS in 2019. Since then, Pengsoo has collaborated with a number of popular brands and even famously officiated an EBS staff member's wedding.