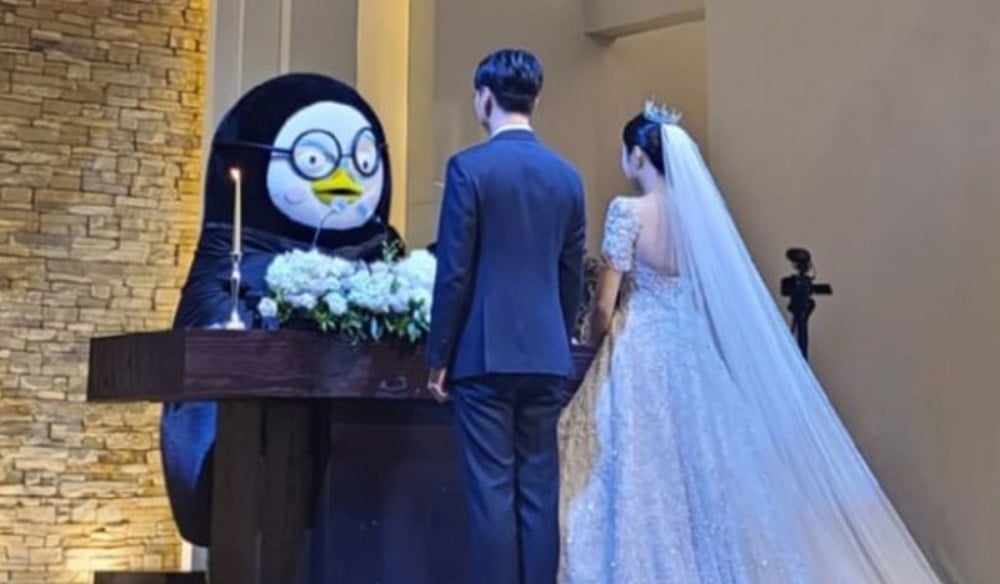 EBS's Pengsoo is going viral for a very surprising reason!
On January 8 KST, video and photos of the popular penguin character officiating the wedding of an EBS staff member began spreading across social media.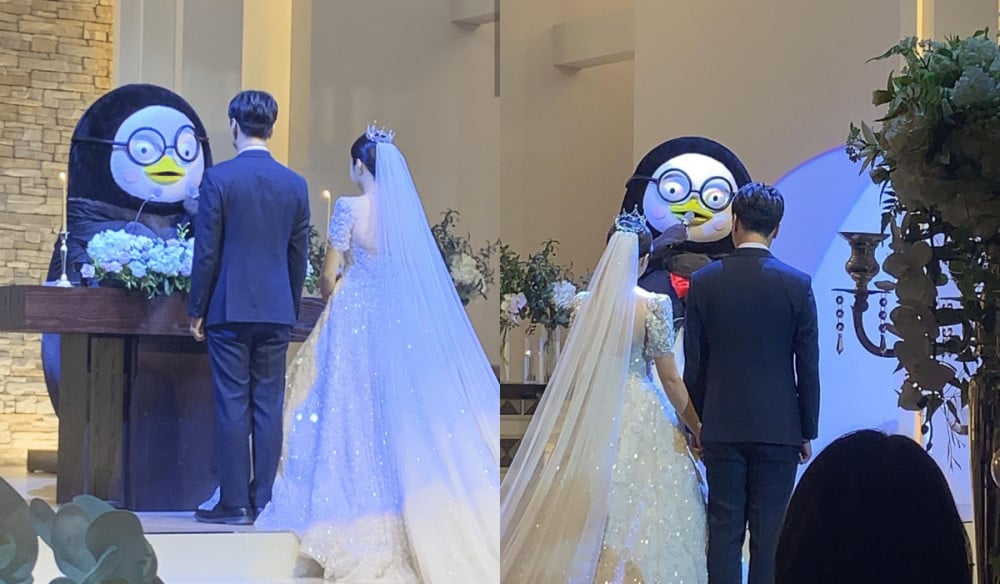 In one clip, which was shared through Pengsoo's official YouTube channel 'Giant PengTV,' the penguin mascot is also seen putting on a congratulatory performance of COOL's hit single "Aroha."

According to other photos, Pengsoo also participated in the reception, where they successfully caught the bride's bouquet.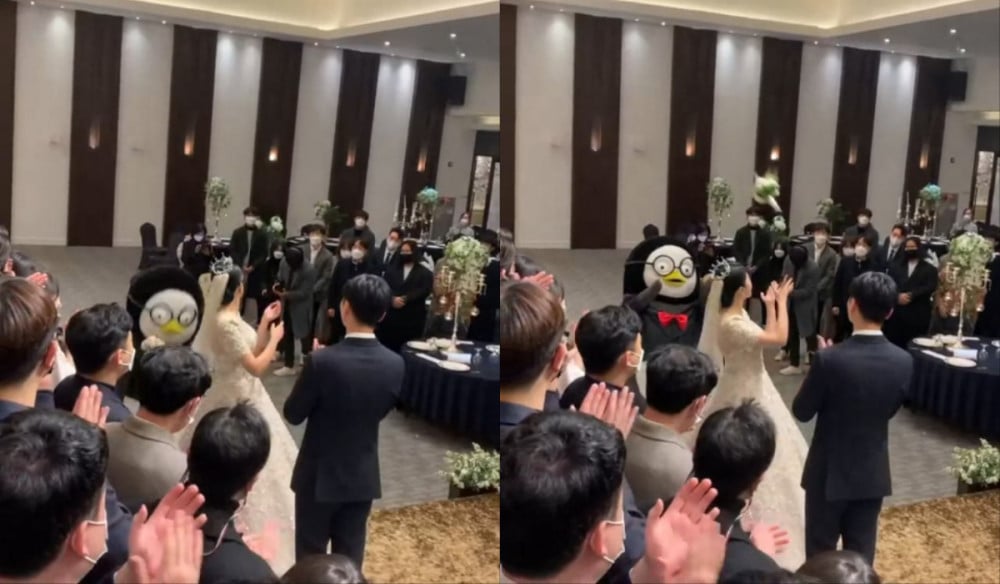 They also entertained wedding guests with a number of costume changes, including a traditional hanbok and a playful flower girl costume.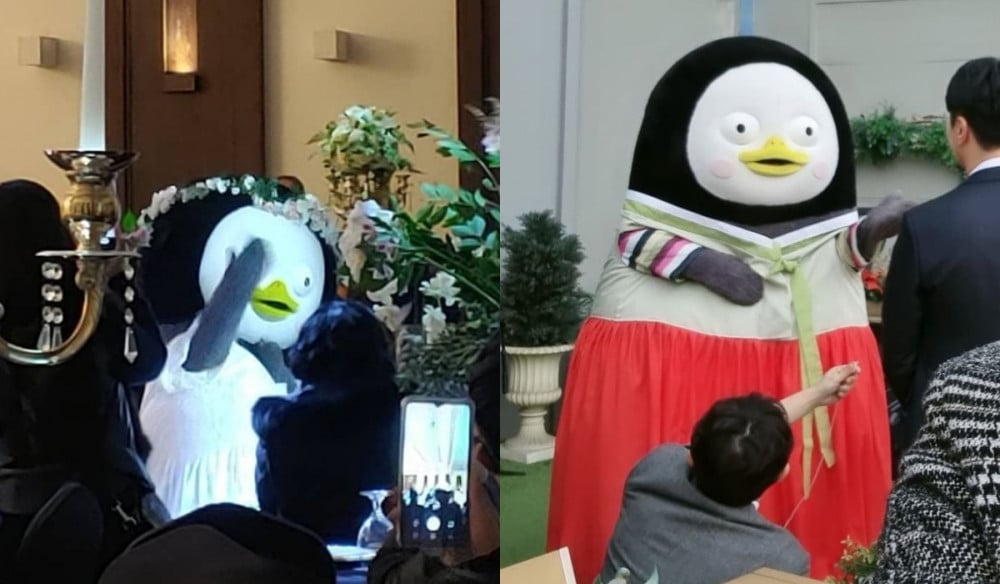 Meanwhile, following the event, the new spouse of the staff member took to his personal Instagram account to reflect on the event, writing, "After going through the eventful wedding preparation process, the ceremony was finally held today. Thanks to my wife, it was such a thrilling and happy ceremony as Pengsoo officiated and sang a congratulatory song! I sincerely thank everyone who congratulated us. You ask me a lot about why I only have pictures of my girlfriend's chin in my feed every day, but [due to her work], her face is so well known. We'll live happily!"