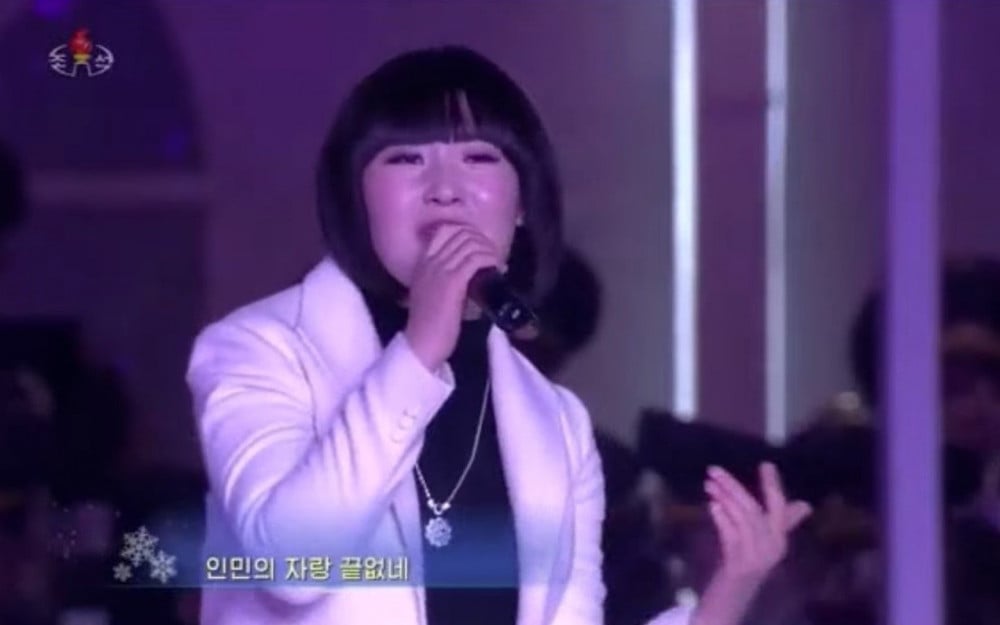 Recently, a rookie North Korean singer is at the center of attention in various online communities.
A video of this singer performing at a North Korean new year's event is going viral in online communities because many netizens have pointed out that the song plagiarized K-pop.
The melody and beat to the North Korean song "Be Jealous of Us" is very similar to the 2017 song "Fingertip" released by GFriend.
There have been various comparison videos showing the similarities between the two songs.
Kang Dong Wan, a professor at Dong-A University known as an expert on North Korea, posted two songs on his YouTube channel on January 16 and pointed out that North Korean songs seem to have copied the K-pop song.

Professor Kang emphasized the possibility of plagiarism again, saying that it was confirmed by a music expert that the two songs had the same note composition.

In response, netizens are showing various reactions, such as saying that the status of K-pop seems to have increased in North Korea as well. And many are expressing their concerns since no plagiarism lawsuit can be filed against North Korea.