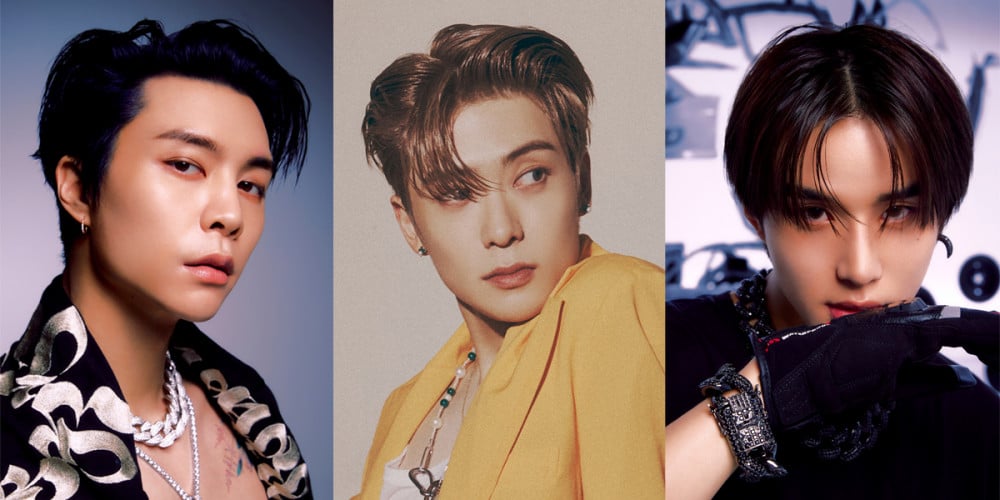 SM Entertainment has released an update on NCT 127 members Johnny, Jaehyun, and Jungwoo after their involvement in a set collapse accident.
Previously on December 9, it was revealed that a jungle gym had collapsed on a commercial filming set, causing NCT 127 members Johnny, Jaehyun, Jungwoo, and Taeil to suffer minor injuries. Immediately afterward, all of the members involved in the accident except Taeil were transported to the hospital for medical examinations, as Taeil assured that he had not suffered any major injuries.
According to SM Entertainment's newest update on December 10, "Johnny, Jaehyun, and Jungwoo underwent thorough examinations after the accident on the filming set yesterday. The examinations concluded with no other injuries being detected other than minor aches and bruises, and thus, the members were cleared to return home. To place the members' health and safety as our top priority as well as to ensure that no long-term effects occur, the members will rest for the time being."
Aa a result, NCT 127's scheduled pre-recording for the '2023 SMTOWN LIVE: SMCU Palace @KWANGYA', originally scheduled for December 13, has been postponed.

Meanwhile, some time after reports of the accident on December 9, 'Puma Korea' confirmed that the set collapse had occurred on a filming set for their brand campaign, and stated that the brand would take full responsibility for the incident.