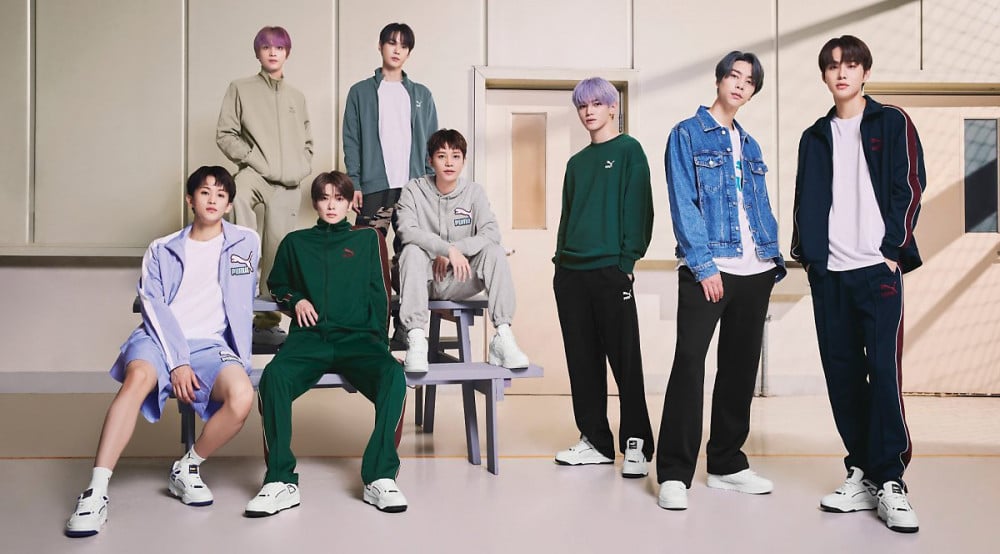 'Puma Korea' has issued an official statement of apology following a set collapse accident which occurred on December 9.
Previously on December 9, it was reported that NCT 127 members Johnny, Jaehyun, Jungwoo, and Taeil had suffered injuries after falling from a 2-meter (6'6") high jungle gym on a commercial filming set.
Now, 'Puma Korea' has stepped up to confirm that the set collapse accident had occurred during NCT 127's shoot for a brand campaign.
The brand revealed:
"This is 'Puma Korea'. We would like to deliver our position regarding the accident which occurred on the set of a campaign shoot with NCT 127.
While taking part in a brand campaign shoot as Asia-Pacific region ambassadors for 'Puma' on December 9, NCT 127 members Johnny, Jaehyun, Jungwoo, and Taeil became involved in an accident.
Immediately afterward, Johnny, Jaehyun, and Jungwoo were transported to a nearby hospital, and the three members are receiving thorough medical examinations. Detailed results from the members' examinations will be announced by SM Entertainment as soon as possible.
Fortunately, Taeil only suffered minor injuries and did not wish to visit the hospital. Per his wishes, Taeil is simply resting.
'Puma Korea' takes full responsibility for this recent accident, and we will do our best to investigate its cause, as well as ensure that such an occurrence does not happen again.
We would like to take this moment to sincerely apologize to the fans who must have been greatly surprised to hear the news involving their cherished artists, and we also apologize to SM Entertainment and affiliates for the incident.
Additionally, 'Puma Korea' promises to aid in any way possible so that NCT 127's Johnny, Jaehyun, and Jungwoo can recover soon."