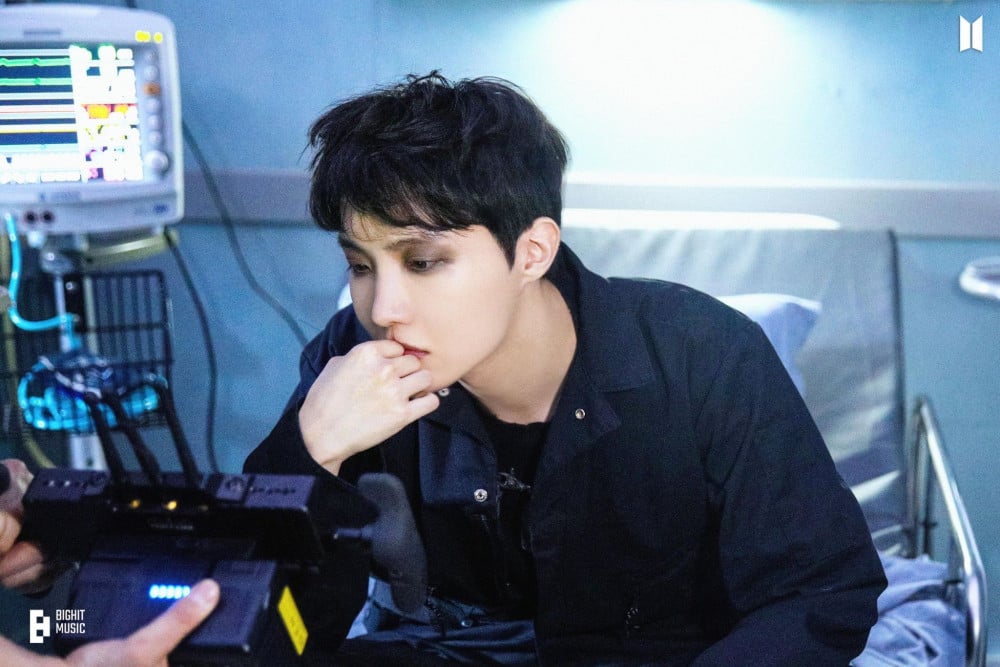 When j-hope declared on MORE's lyrics that "fame and riches aren't everything, I already know it. My work makes me breathe, so I want more," many of his fans immediately caught on that he wasn't just aiming for success on the charts. J-hope is on a much grander mission — achieving creative fulfillment and distinction as an individual artist.

And by the looks of it, the multi-talented and multi-faceted musician and performer is well on his way towards those goals.
Aside from numerous achievements on Spotify, UK's Official Charts, iTunes, Circle Chart (formerly Gaon), and more, j-hope garnered the support of peers from Korea's rapper community and earned acclaim from music and entertainment journalists all over the world.
On top of all these,j-hope's pre-release track from his upcoming first solo album has been included by major media organizations, not just in their Korean music playlists but in their mainstream music recommendations list as well.
MORE is currently the opening track for "MTV Earwax," a weekly round-up of songs selected by MTV.
The song is also included in Shazam's "Best New Music" playlist and in Spotify's "It's a Hit!" and "Beats & Rhymes" playlists, among many others.

iHeartRadio Canada shared that they have added MORE on their #iHeartNewMusic playlists.

Nylon Magazine also featured j-hope's new song as one of the 10 best music releases of the week. In their article, they wrote, "j-hope thunderously fuses classic hip-hop and arena rock on 'More', a shocking and theatrical new vision from the BTS emcee."

It was also previously reported that "Jack In The Box" was included in GRAMMYs' "Must-hear Albums" for the month of July.

Kayla and Bethany, podcasters for Consequence, just recently dedicated an entire 1-hour and 25-minutes episode of their show to discuss j-hope's song MORE.

On July 8 at 12:00 AM KST, BIGHIT MUSICreleased the complete tracklist of j-hope's "Jack In The Box" album and officially announced several hours after that the title of the record's second title track is"Arson."
As expected, this news set worldwide Twitter ablaze in a matter of minutes. Once again, igniting discussions and theories on j-hope's enigmatic solo content.

In fact, no less than the GRAMMYs was among the first to report on this exciting news. They wrote, "Though we know j-hope is skilled in lyric writing and producing, it's cool to know he worked on composing and conceptualizing his debut album as well. This means that his own flair will be apparent throughout the project, and should be an accurate representation of how the artist has evolved as a soloist."

There is no doubt about it — the eyes of the music world are glued on j-hope, and it looks like they are liking what they see.
j-hope's forthcoming album is now available for pre-saving on Spotify and Apple Music. "Jack In The Box" is scheduled for release on July 15 at 1:00 PM KST.