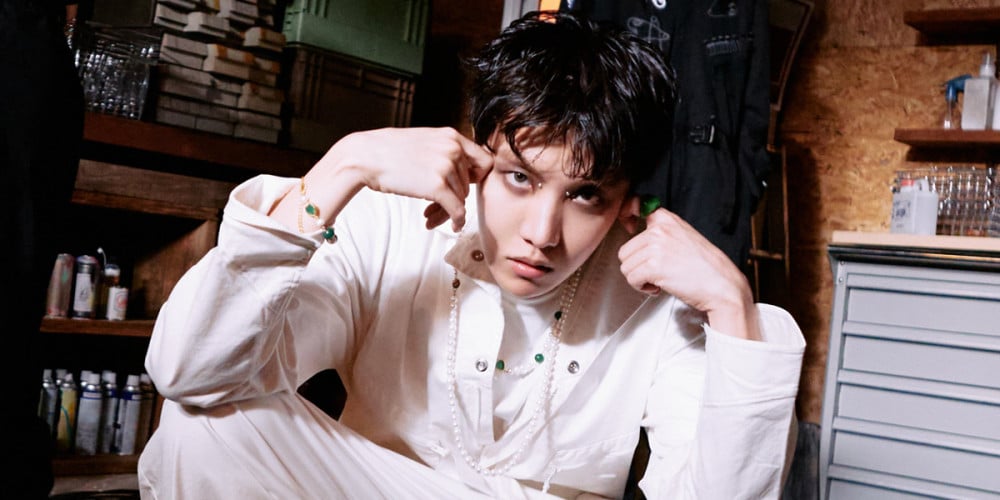 Netizens were impressed by the shout outs that BTS's j-hope received from some of the hottest Korean hip-hop artists right now.
j-hope recently released his pre-release single "MORE" from his solo debut album, 'Jack In The Box'. Some time after its release, the following Korean hip-hop artists gave the song a shout out.
Crush: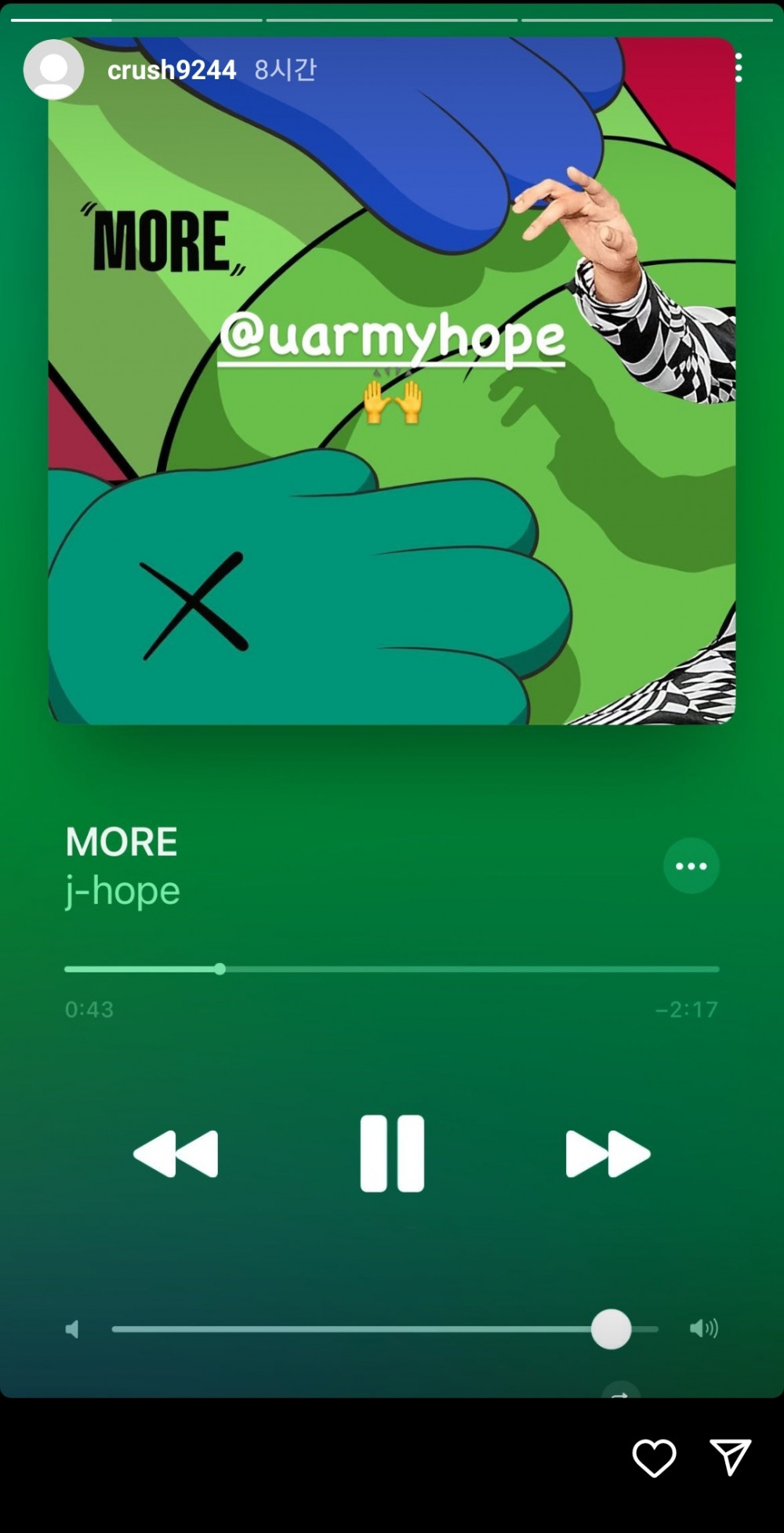 Kid Milli: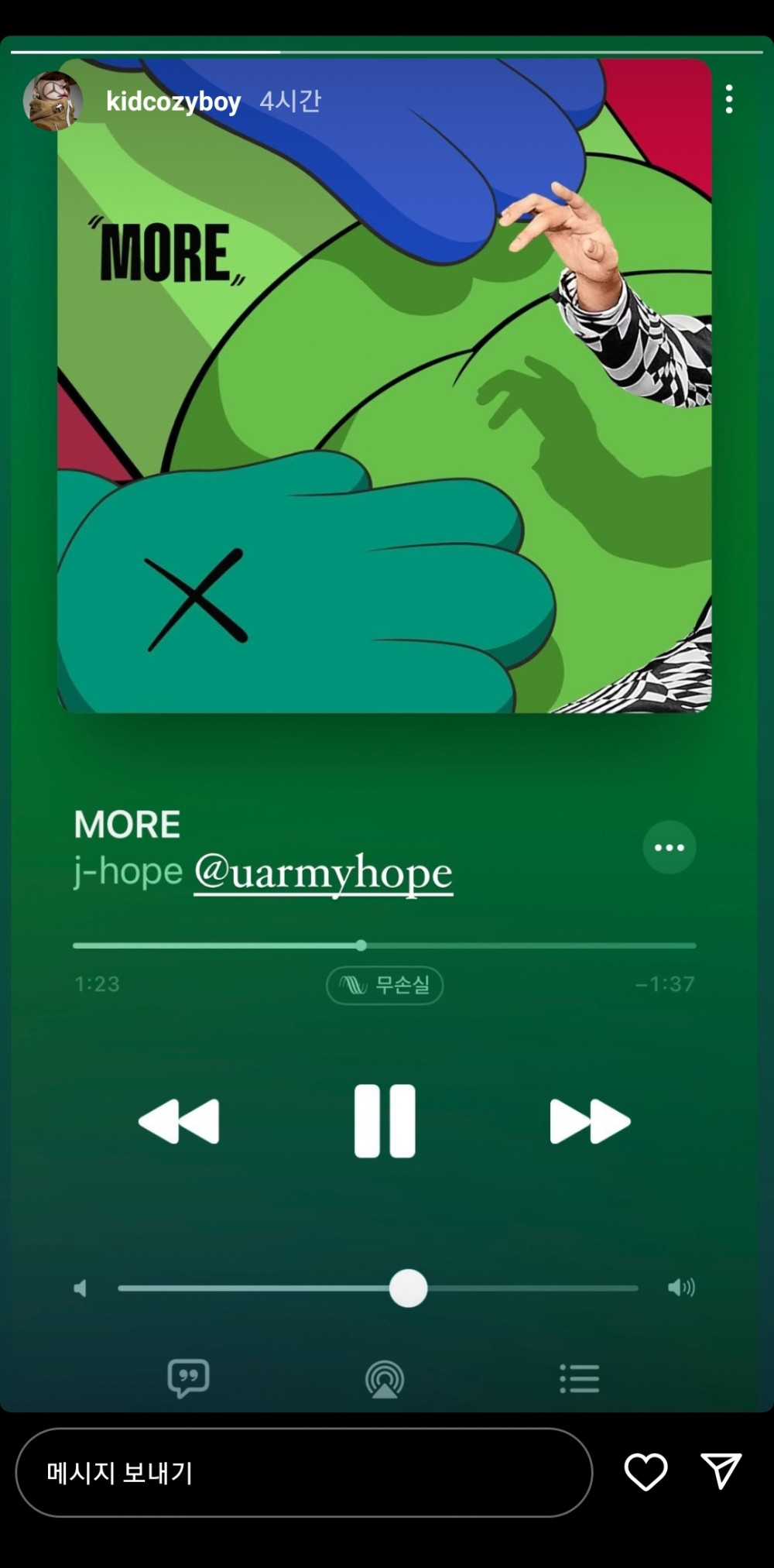 pH-1: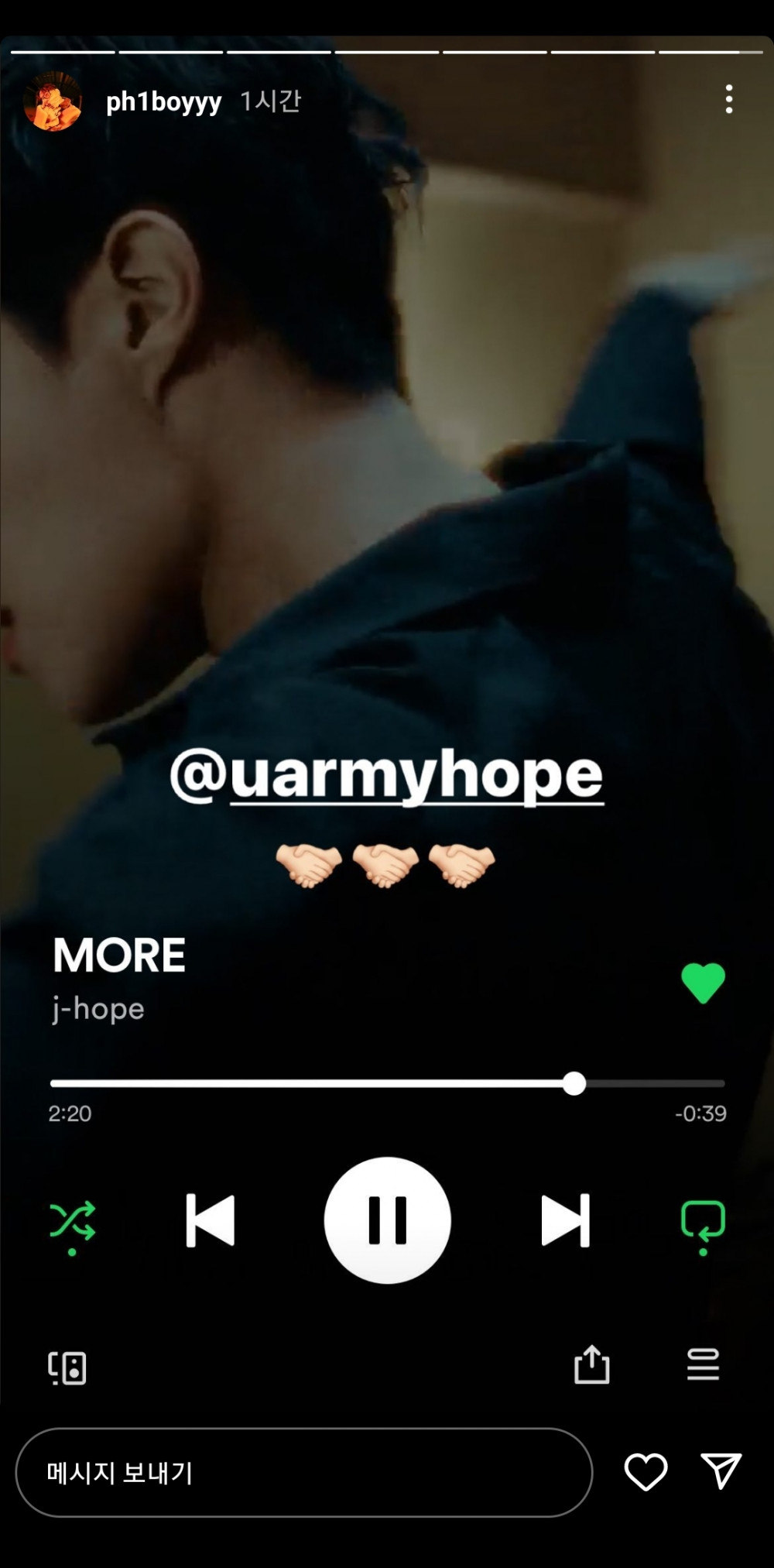 Sokodomo:
Sokodomo also wrote, "Listened to this while I was working on music and it is giving me the 'fighting'".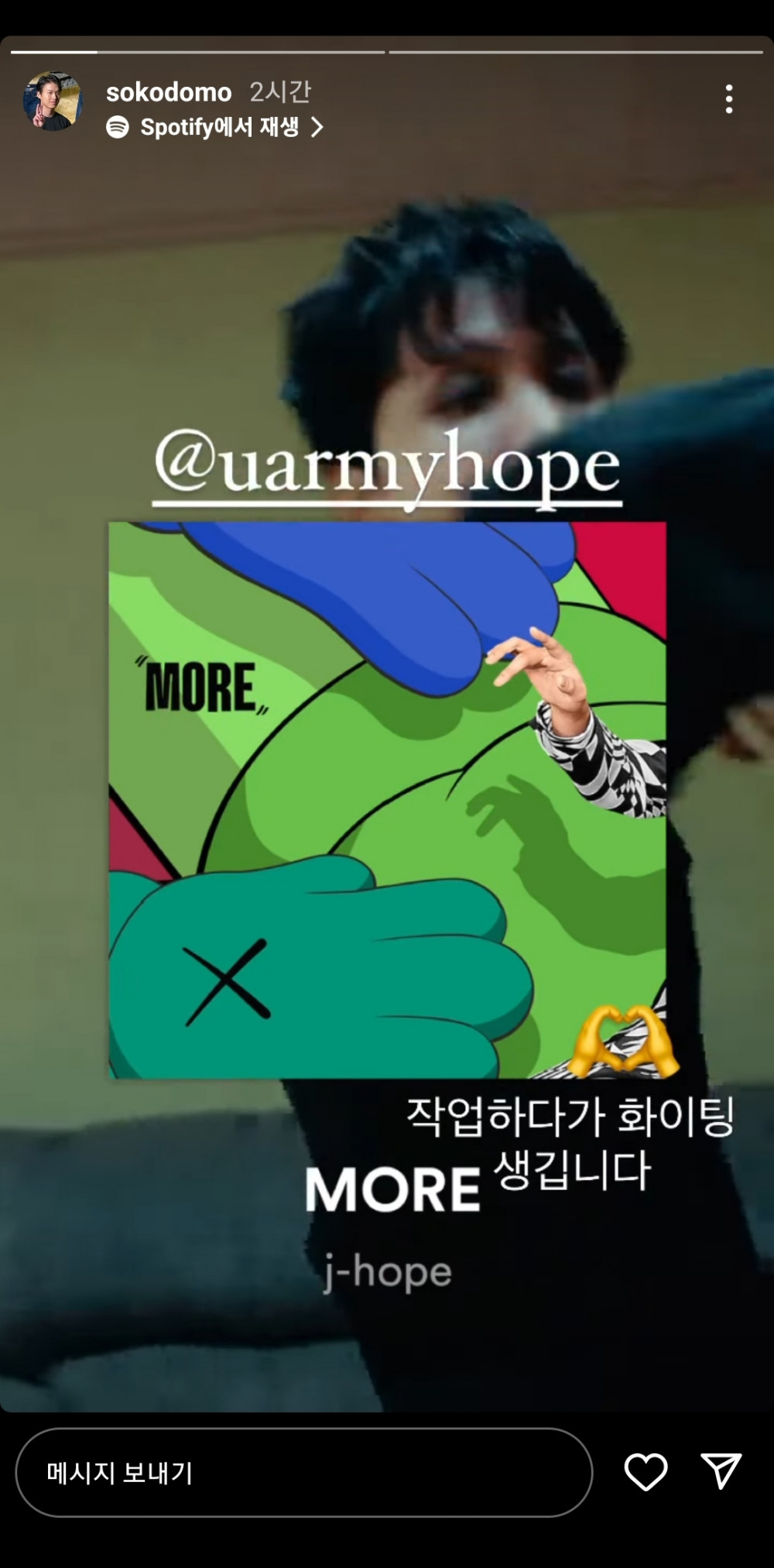 Some fans have pointed out that produce Code Kunst has recently started following j-hope on Instagram.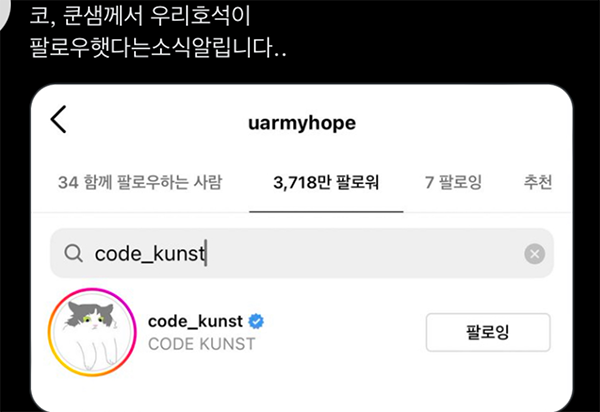 Netizens commented in response, "As a big fan of Korean hip-hop, I'm so happy to see these people recognizing j-hope", "All of those rappers who used to give BTS crap in their rookie days... where are they now?", "I hope that these hip-hop artists are posting about 'MORE' because they were actually interested in the music, and not just because it's 'BTS coin'", "j-hope reposted some of these. It's good to see j-hope getting to know the artists in the hip-hop scene".