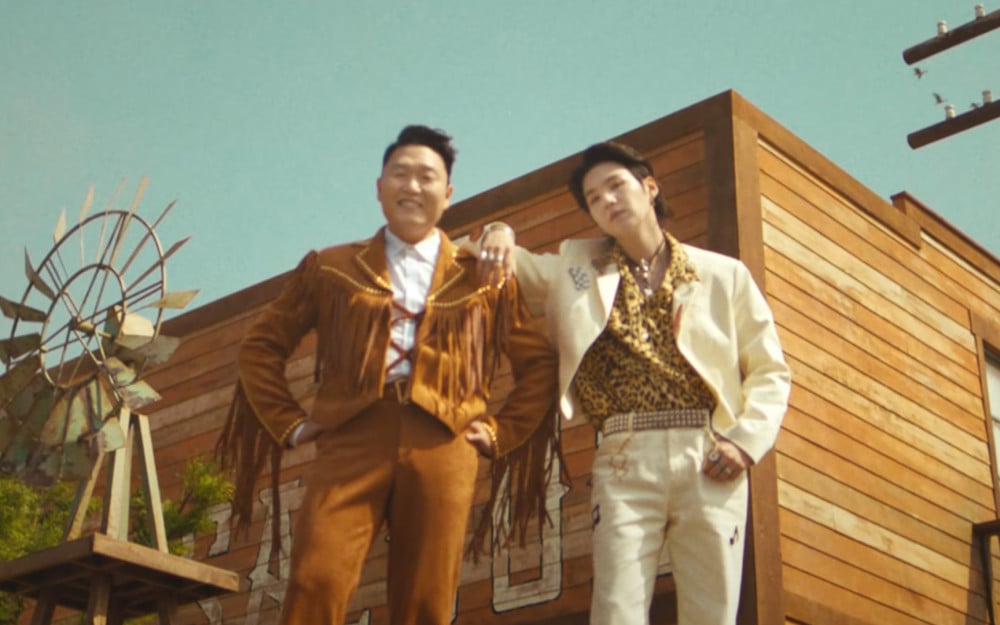 A few hours ago, Psy's newest track, "That That," premiered, and the music video has already garnered over 12 million views on YouTube.

Psy's new song has gained much attention even before the release as it was revealed that BTS's SUGA had produced the track and also featured in it. Therefore, as soon as the track was released, the views skyrocketed and quickly drew positive responses from fans from all over the globe.
Korean netizens gathered in an online community to share their thoughts, and many are expecting this new song to become viral on social media such as TikTok, given the addictive melody, lyrics, and choreography.

Many fans were impressed as not only did SUGA produce the song, but he was featured in the music video. Additionally, SUGA took part in a large portion of the music video as he showed off his acting skills as well as his dance skills.
Therefore, netizens commented on how SUGA had previously shared that he only wanted to participate in the song production, but he took part in the music video.

Netizens commented, "This is more like a duet song with SUGA lol," "SUGA looks like he's enjoying this though," "I'm going to fall for SUGA," "I think this song will become viral on Tik Tok, lol," "I am so mesmerized by the song," "This song is so addicting," "This song is going to become viral," "I love SUGA's rap part," "SUGA is so cute," "I heard the song three times and I'm already hooked," "The music video is so hilarious," "SUGA is really good at dancing," and "This song is so exciting."