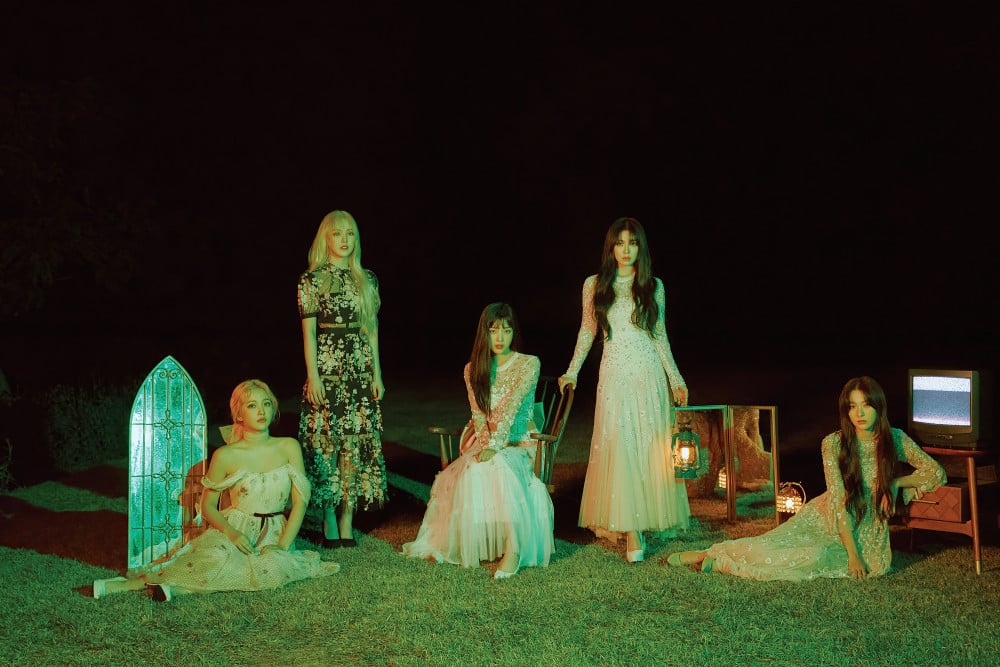 2021 was a banner year for light, preppy girl group concepts, but what about the darker side of girl groups? For fans that love all things dark and gothic, it can sometimes be hard to find girl group content that fits the bill. If you're in need of some suggestions, check out these four cool, dark concepts from K-pop girl groups.
Psycho by Red Velvet
When Red Velvet brings out the dark lipstick and high-contrast outfits, fans know they're about to see the darker, more mature, "velvet" side of the group. The "Psycho" music video sees the quintet singing about a troubled and intense relationship as they throw rocks through windows and nick their fingers. The teaser images for "Psycho" emphasize this dark concept, with the members bathed in eerie green light and looking vaguely haunted.
Kill Bill by Brown Eyed Girls
Speaking of eerie, who could forget the iconic opening to "Kill Bill" by Brown Eyed Girls? Spooky orchestral background music accompanies shrill whistling as the music video opens on shadowy figures plotting murder. Bullets fly, and bodies fall as they croon, "I shot you down, bang bang." The music video is so cinematic, you'll feel like you're watching a horror movie.
Chase Me by Dreamcatcher
Speaking of horror movies, Dreamcatcher's 2017 music video for "Chase Me" follows a ghost hunter trying to record evidence of the paranormal in what appears to be a haunted hotel. Actor Jo Dong-hyuk stars as the ghost hunter, and the Dreamcatcher members play his ghostly adversaries. A cool guitar riff plays as Jo Dong-hyuk chases after them, lending a fun rock vibe to the song.
It Hurts by 2NE1
If you're looking for something more gothic and melancholy, try 2NE1's "It Hurts." The song's chilly and gloomy melody is paired with the classic goth style in the music video. Muted colors, black outfits, and spider webs are strewn about everywhere as the group sings. Several scenes even find the members lounging pensively in a graveyard. Now over a decade old, the music video is a fun blast from the past.