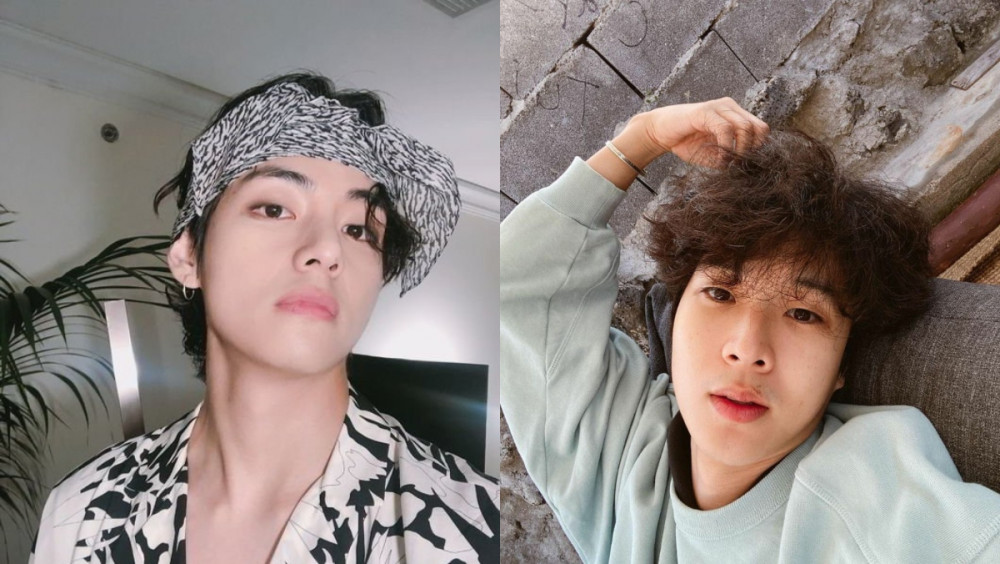 Netizens reacted to BTS member V's recent Instagram story update, featuring actor Choi Woo Sik.

On December 20, one netizen took to an online community forum and created a post that included the photo that was recently uploaded on BTS member V's Instagram story. In the photo, V and Choi Woo Sik are seen posing in a mirror, side by side, showing off their warm friendship. The netizen then wrote, "I like them so much...They're making the corners of my mouth rip apart all of a sudden."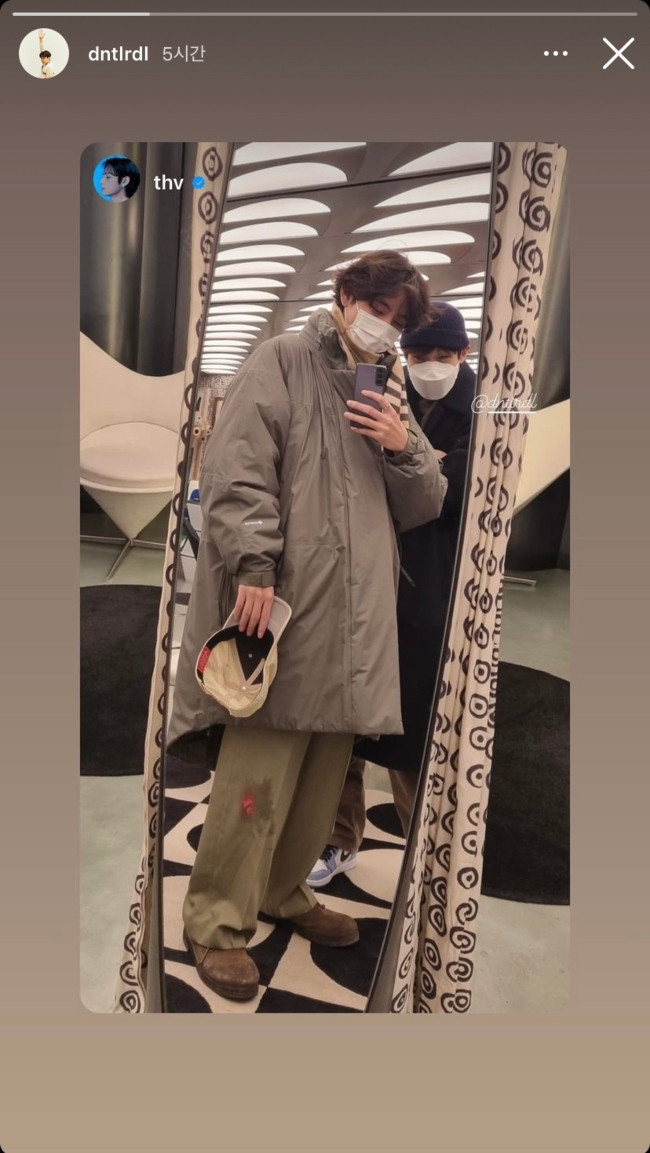 In response, some of the netizens' comments included:
"Ah I frickin' love Wooga Family, V and Choi Woo Sik TTTTT."
"What did V spill on his pants...? Lollll so frickin' cute Lolll."
"All of the Wooga Family members are so likable."
"If you look at their way of talking and actions, they're so similar Lolll so cute."
"There are two teddy bears here."
"I'm curious as to whether Choi Woo Sik returned the kimchi container [to V] Lolll."
"I love both of them so much~ I love this combo."
"Wow...I can still feel their handsomeness beneath the mask."
"Both of them are doing lovestagram without me."