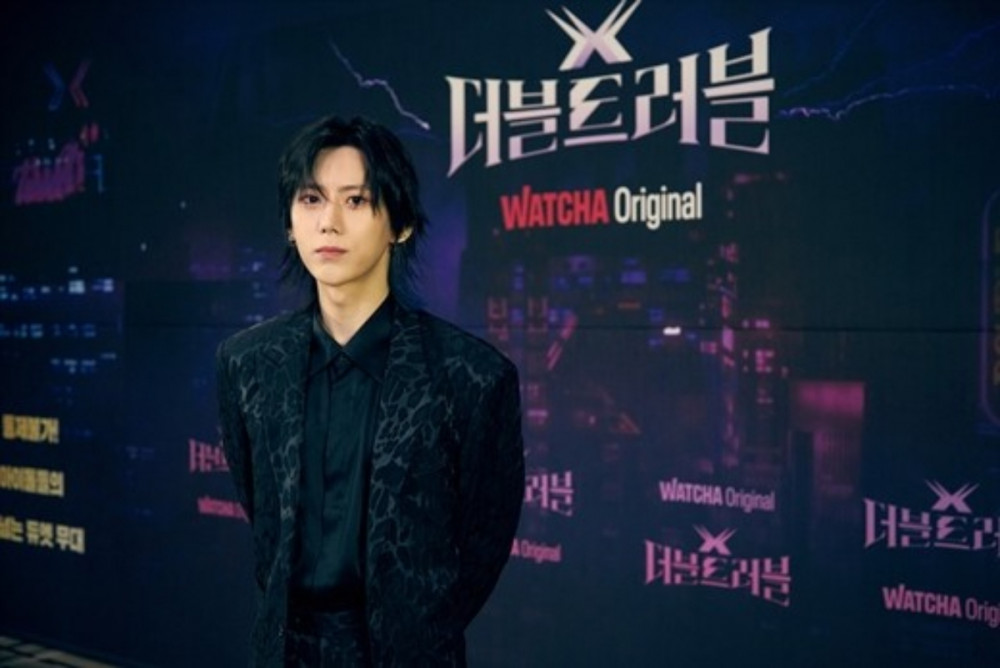 Former B2ST member Hyunseung expressed his thoughts on resuming his activities after a long hiatus.
On December 21 KST, the new WATCHA original music variety show 'Double Trouble' held their online press conference. Here, Minzy, Hyolyn, ChoA, KARD's Jiwoo, 2AM's Seulong, Block B's Taeil, SF9's Inseong, and Weeekly's Monday and Wei's Donghan also attended the press conference.
On this day, Hyunseung stated, "I am greeting you all after a long time. I am aware that my fans are waiting for me, after being unable to see me on stage for a very long time." He continued, "The opportunities for me to stand on stage are decreasing, so I thought that if I didn't appear on 'Double Trouble', I would no longer be sure when I would be able to stand on stage again. I also had a lot of curiosity on the excitement [I would feel] from having duet stages with other musicians."
Meanwhile, 'Double Trouble' is a survival program where ten male and female idols look for the perfect partner for their duet stage. 'Double Trouble' will be released on December 24 at 6PM KST.