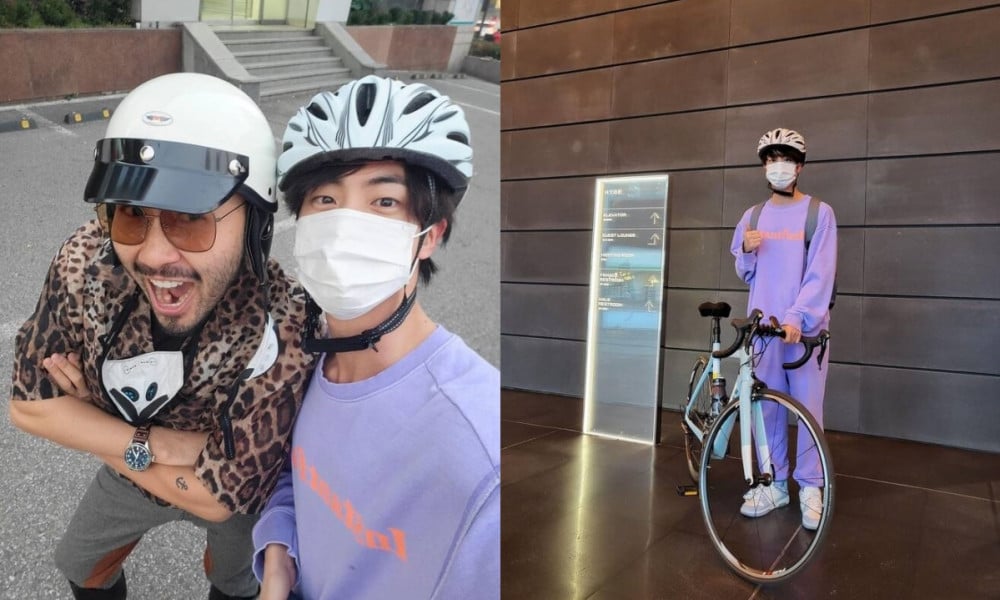 BTS's Jin revealed his coincidental encounter with entertainer Noh Hong Chul.

On November 3, Jin went on Weverse, the global fan-artist communication platform, and wrote, "Sukjin-ie going home." He also added photos from his way home. One photo was of himself, posing in front of the HYBE building with his bicycle. Jin then wrote, "While going home by riding the bicycle, I met Noh Hong Chul hyung on the streets" and included a selfie of him and entertainer Noh Hong Chul. Noh Hong Chul also had on his bike helmet and sunglasses, while humorously posing next to Jin.

Meanwhile, Jin's original soundtrack for tvN's drama 'Jirisan' will be released through various music platforms on November 7, at 6PM KST.