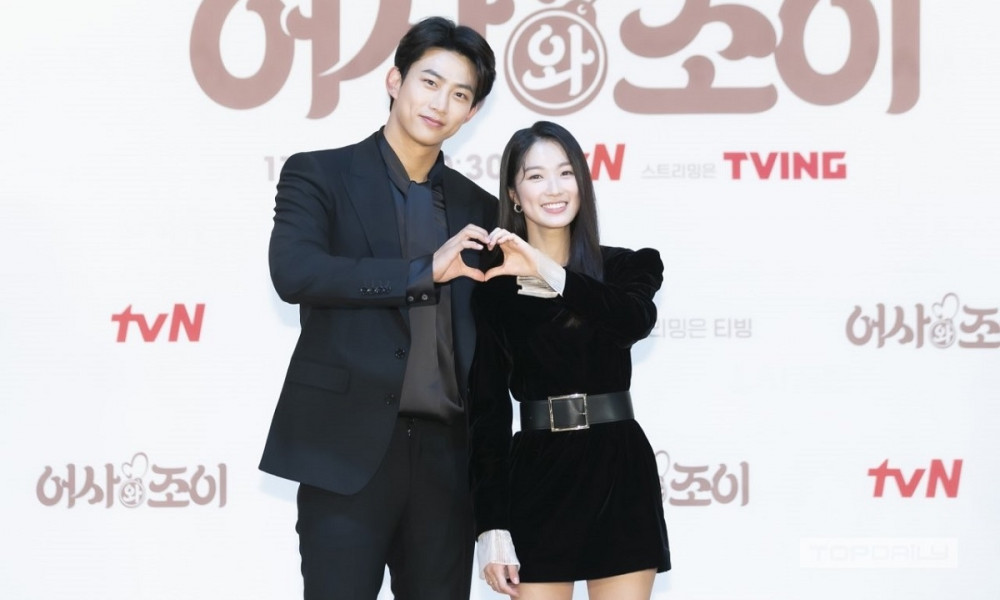 2PM's Taecyeon and actress Kim Hye Yoon attended the press conference for their upcoming tvN drama 'Inspector and Joy'.

On November 3, the press conference for tvN's upcoming drama 'Inspector and Joy' was held online. Here, 2PM's Taecyeon stated, "I have been filming with Kim Hye Yoon for about six months, and I think our on-screen chemistry is really good." He continued, "Joy is a character who is full of charms, so Kim Hye Yoon, who perfectly matches the character, is very lovely and cute when portraying her."

Kim Hye Yoon said, "Since meeting [Taecyeon] for the first time, he had a lot of bright energy and was very playful. Until now, the filming set was constantly full of humor and cheerful vibes. I think he is the mood maker of the filming set." Hearing this, Taecyeon added, "I actually think actress Kim Hye Yoon was the mood maker of the filming set."

Meanwhile, 'Inspector and Joy' is scheduled to premiere on November 8 at 10:30PM KST.