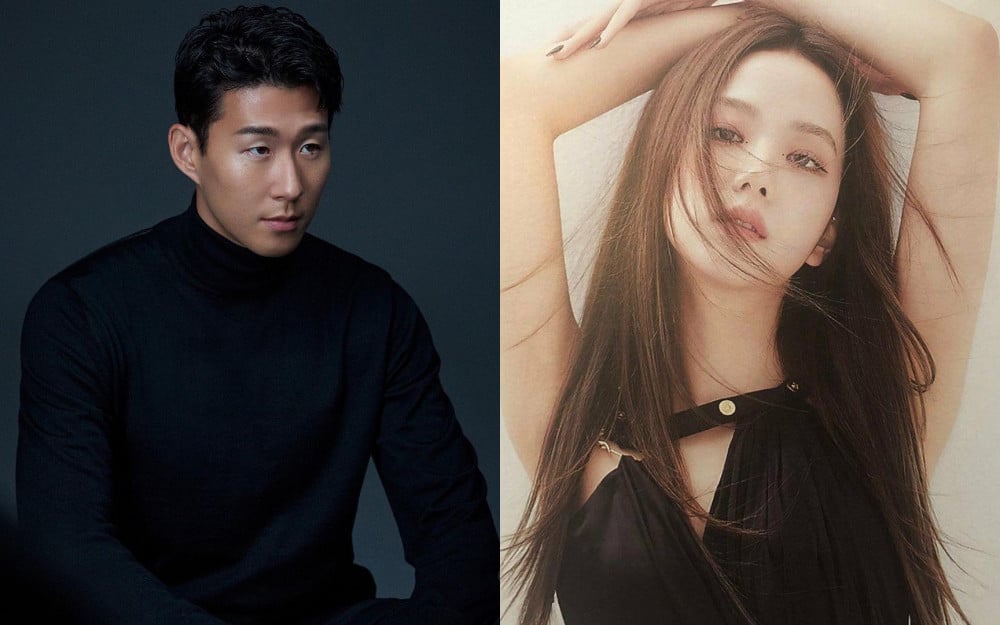 Soccer player Son Heung Min and BLACKPINK member Jisoo have been embroiled in rumors of dating once again.

Recently, Internet users suspect that Son Heung Min and Jisoo seem to be in a romantic relationship. However, SBS News released a report debunking the rumors.

There are a total of three pieces of evidence that netizens have found supporting their speculated relationship. Netizen explained that Son Heung Min and Jisoo returned to South Korea from France on the same day, and Jisoo was found watching Son Heung Min's game in England in the past. In addition, netizens claimed that these two individuals wore similar bracelets.
Son Heung Min returned to South Korea via Incheon International Airport on October 5, ahead of the third leg of the 2022 Qatar World Cup Asian qualifying round on the 7th. It has been revealed that he had left France to come to South Korea, not England. Jisoo also returned to South Korea on the same day after attending the Paris Fashion Week's Dior Show in Paris, France.
Back in 2019, there were photos of Jisoo watching Son Heung Min's game in England before the COVID19 pandemic. Thereafter, the two individuals were seen wearing similar bracelets, which led to the rumors of dating. This was because Son Heung Min was seen kissing this bracelet as a goal ceremony and people speculated that the soccer player was showing his affection to his lover.
However, the rumors of them dating is just a rumor that has continued since 2019. Since that time, there were consistent rumors that the soccer player and the BLACKPINK member were dating, and many netizens speculated they were dating because of their bracelet. But during an interview, Son Heung Min stated that the bracelet is wearing is a friendship bracelet he had shared with his fellow teammates. BLACKPINK's Jisoo also stated that she had no personal acquaintance with the soccer player.