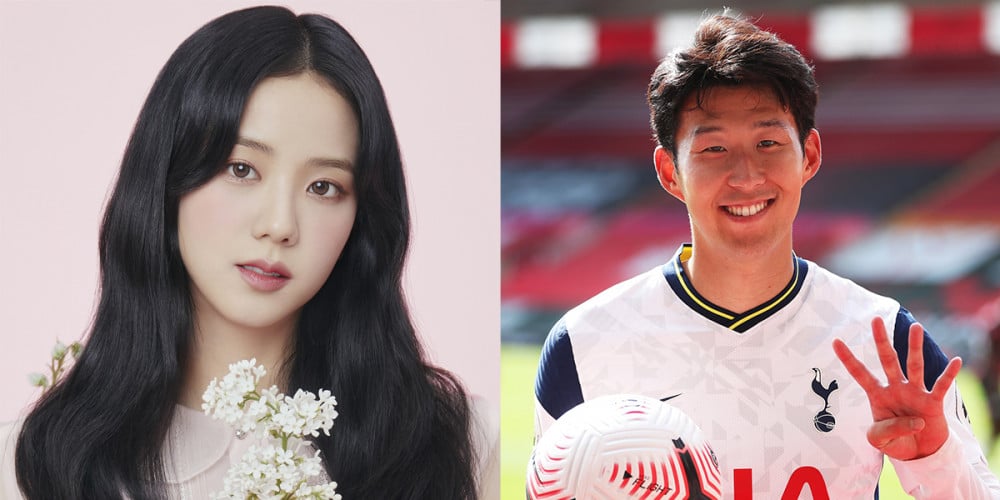 Dating rumors between global K-Pop star BLACKPINK's Jisoo and Tottenham Hotspur soccer player Son Heung Min have taken over various online communities.
Previously in September of 2019, BLACKPINK's Jisoo was seen catching a Premier League match at the Tottenham Hotspur stadium in London. The idol shared a few snapshots from the game via her Instagram story, cheering on the team that is home to South Korea's national soccer team captain, Son Heung Min.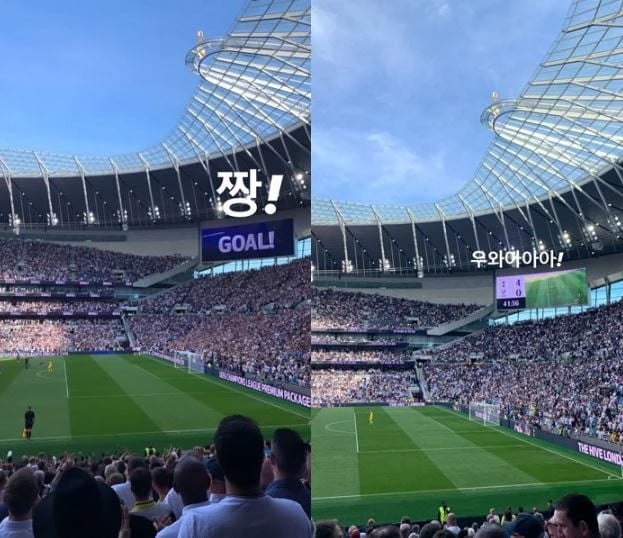 2 years later, dating rumors between Jisoo and Son Heung Min have sparked based on a few fan observations, stirring up a buzz.

According to reports, Son Heung Min arrived in Korea via Incheon International Airport on October 5 in order to attend the '2022 FIFA World Cup Asia Qualifier' match between South Korea and Syria, which took place on October 7. However, instead of flying from London, the UK, it was noted that Son Heung Min arrived in Korea from Paris.
BLACKPINK's Jisoo also happened to return to Korea on the same day, October 5, after finishing up her schedules in Paris for 'Paris Fashion Week'.
Another detail which contributed to the ongoing rumors was that Jisoo and Son Heung Min allegedly share "couple bracelets", a bracelet well-known by soccer fans due to the fact that Son Heung Min often kisses his bracelet as a ceremony act after scoring a goal.
While thus far, the dating rumors between Jisoo and Son Heung Min remain solely "rumors", many netizens still felt intrigued by the news, and commented, "Now that's one global couple", "I don't know, I kinda wanna believe it", "They look good together", and more.