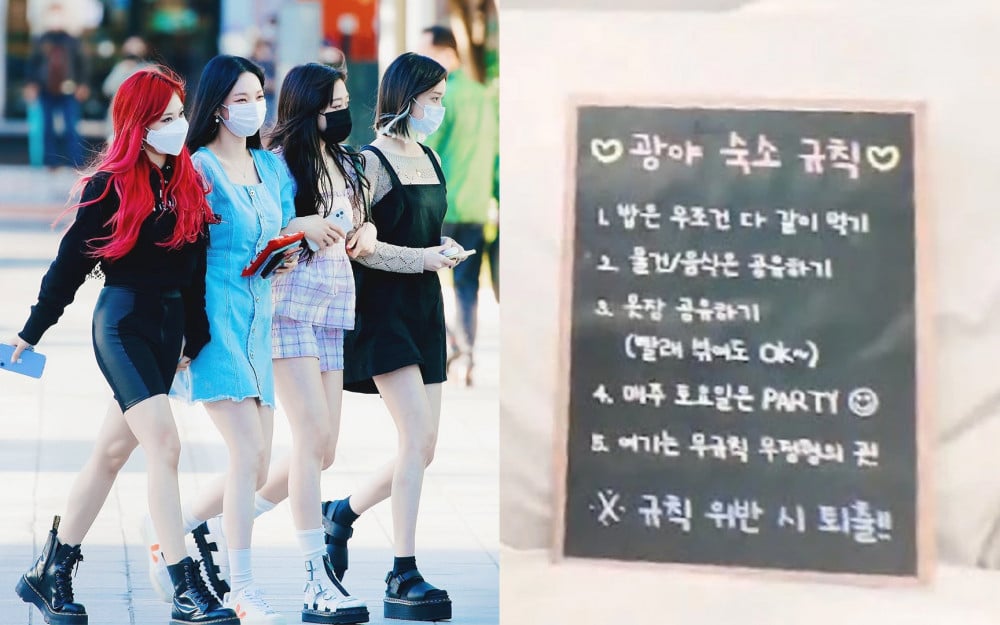 SM Entertainment's power rookie girl group aespa is garnering attention once again. This time, they are gathering attention to their dorm rules that are quickly spreading across the web.
There have been various online community posts with the title "aespa's dorm room rules." The post included a photo of a chalkboard with five rules for the 'GWANYA dorm.'
The rules include, "1. Everyone must eat together, 2. everyone must share things/ food, 3. share closet (it's okay if clothes get mixed in the laundry~) 4. Every Saturday is PARTY, 5. This place is a place of friendship without regulation!" Lastly, an additional rule said, "You will be kicked out when breaking the rules!!"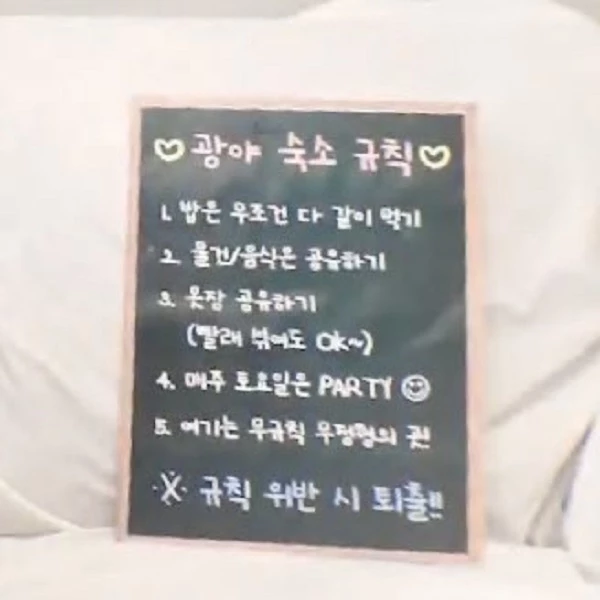 After seeing the rules, netizens could not help but fall in love with the group once again and expressed how surprised they were. Netizens commented, "To be honest, rule 2 and 3 is hard for even sisters to do," "These rules are only possible if the members are chill and cool with everything," "They have a party every Saturday by themselves?" "I don't think those rules are strictly applied lol," and "They must be really close to each other to even share closets too."
Meanwhile, aespa is known for their close friendship with one another as many fans saw them expressing their affection. These girls are often seen walking down the streets with arms linked. Many fans have already gathered in various online communities commenting on aespa members' close friendship.
Netizens commented, "The four of them linking arms is so cute," "They are really close it seems," "They're close enough to share clothes, that says it all," and "They're closer than sisters it seems."