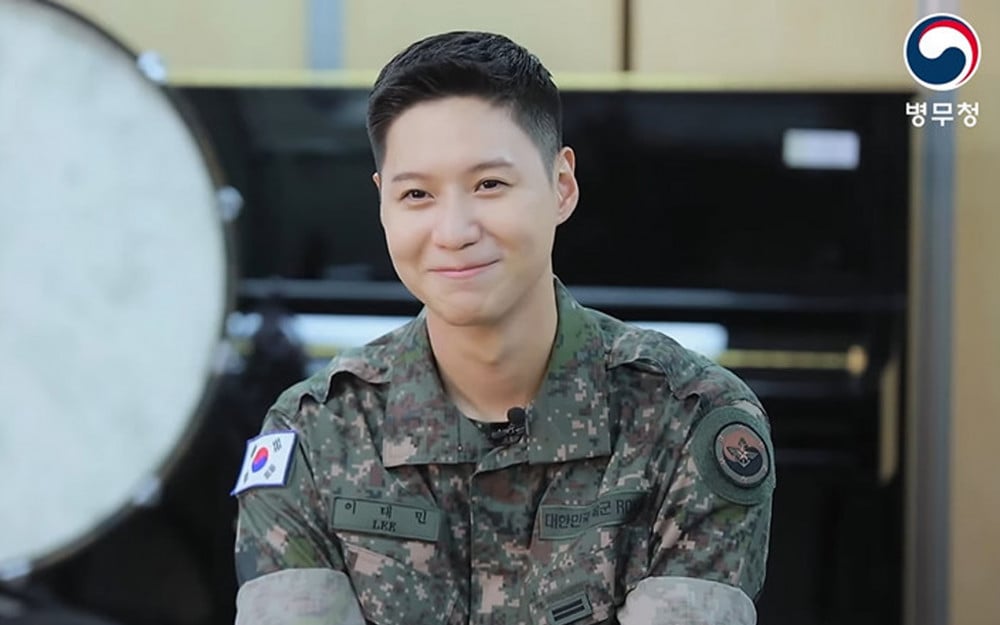 SHINee's Taemin gave an update of his military life recently.
On October 7, The Military Manpower Administration uploaded a video of the idol on its official YouTube Channel. The video titled "Private Lee Taemin's 30 Questions & 30 Answers interview" revealed various aspects of Taemin's military life while giving an update to his fans.
At the start of the video, Taemin introduced his name, ranking, and affiliation. He explained that he had joined the military band to use his specialty in singing. He also revealed his daily schedule and explained, "On the weekday, I wake up at 6:30 AM, and then after eating breakfast we gather at 9 AM. We do our daily tasks and have lunch. After doing the rest of our daily tasks, we have dinner. We get our personal time and then we have the evening roll call." The singer revealed that he had gained 10 kg (22 lbs) after joining the military by spending his days in this manner. Just as Taemin mentioned, he showed off a better physique as he looked healthier than before.

In addition, Taemin also shared that he is using the insole well among the training center kits gifted by Key, his fellow SHINee member who served in the military before him. Taemin explained, "The boots have hard bottoms. I received insoles as gifts and those are really effective. The insoles help alleviate the fatigue that builds upon the legs while marching or training."

Taemin lastly expressed how much he misses his fans. He explained, "I will be discharged on November 30, 2022. But that date seems so far. I miss my fans so much. They send me gifts and letters expressing they worry about me and those letters give me much strength."