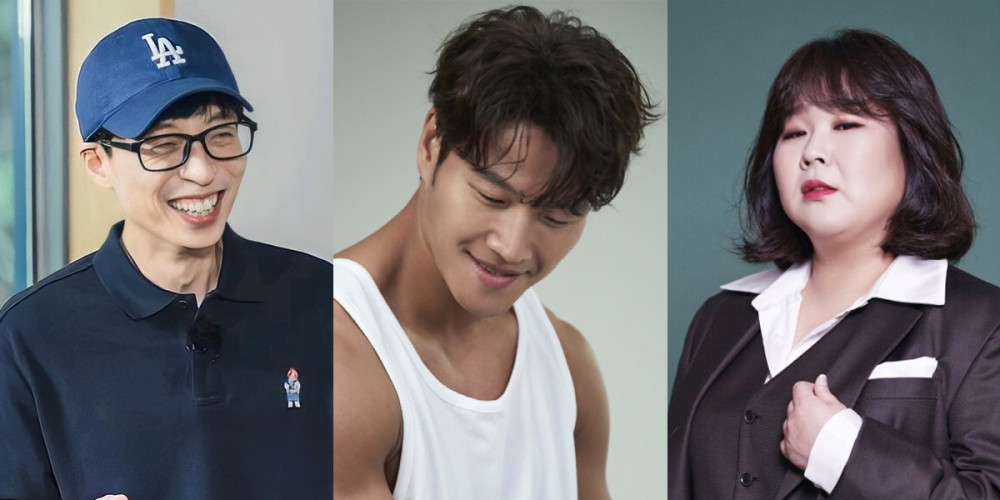 Yoo Jae Suk, Kim Jong Kook, and Kim Min Kyung are the top TV variety stars in terms of brand value from the past month!
Brand value rankings evaluate big data based on consumer activity, participation, communication capability, social activity, etc. Each month, the Korea Institute of Corporate Reputation analyzes big data of various brand categories to determine which names and figures excelled in brand value.
From August 4 through September 4, 2021, the Institute analyzed big data of 50 currently promoting TV variety personalities. According to the Institute, the top 10 TV variety stars from the past month in terms of brand value are, in order: Yoo Jae Suk, Kim Jong Kook, Kim Min Kyung, Lee Seung Gi, Ahn Jung Hwan, Kang Ho Dong, Song Ji Hyo, Heo Jae, Super Junior's Heechul, and Kim Jong Min.
In first place, the nation's MC Yoo Jae Suk earned a total of 3,021,770 brand value points for this past month. 2nd place star Kim Jong Kook earned a total of 1,638,021 points, followed by comedian Kim Min Kyung who earned 1,433,918 points in 3rd place.
Check out the Institute's full analysis results, below!