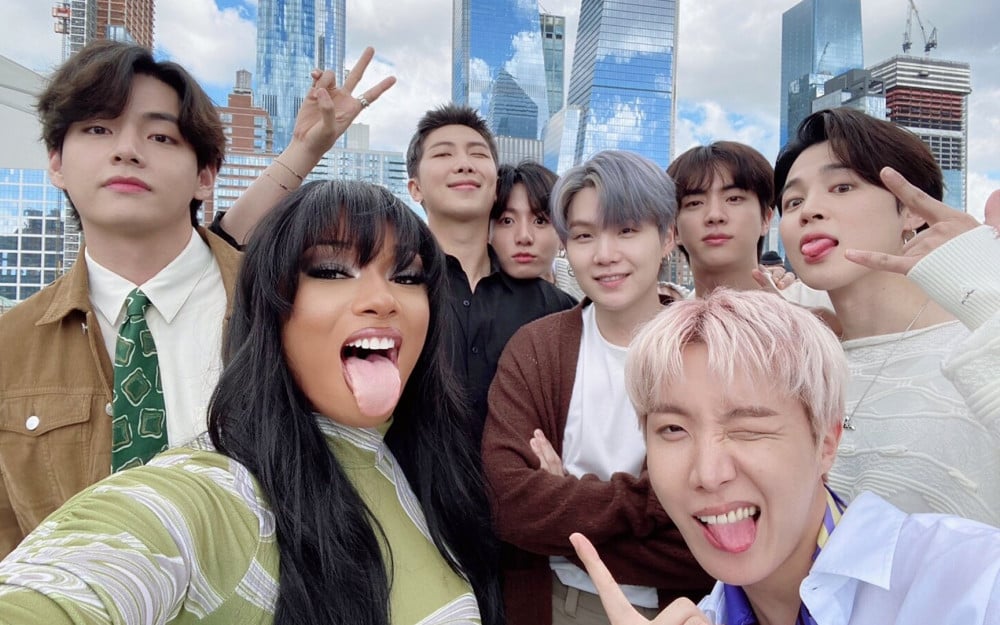 Just about a month ago, BTS released their remix of "Butter" with Megan Thee Stallion. Although Megan Thee Stallion had a few difficulties with her agency, she was finally able to get the court to rule in favor of her and was able to release the remix with the global K-pop act.
Then on September 21, she uploaded a few photos on her Twitter showing that she was able to finally meet with BTS as the K-pop group made their visit to New York for the 76th United Nations General Assembly. BTS attended this year's United Nations General Assembly as guest speakers at the '2021 SDG Moment' (2021 Sustainable Development Goals Moment') session as special envoys of the South Korean president.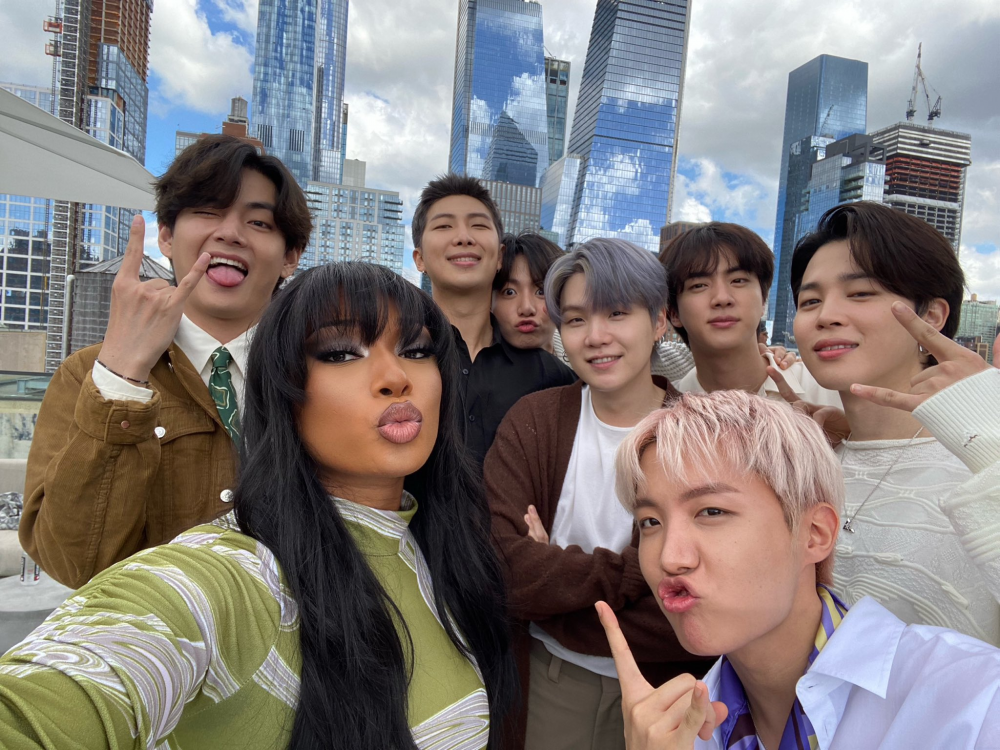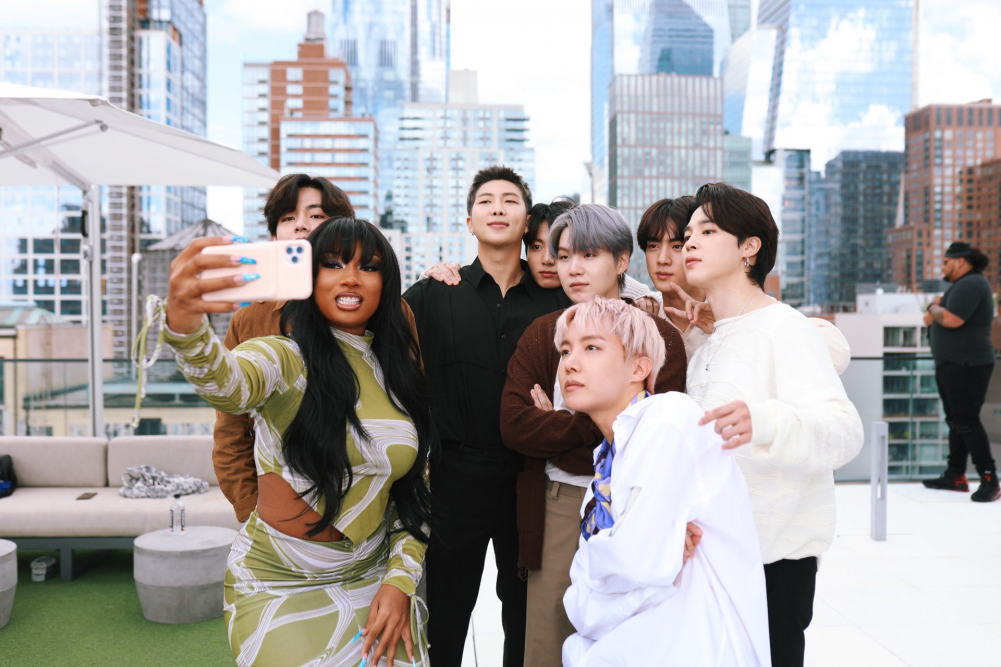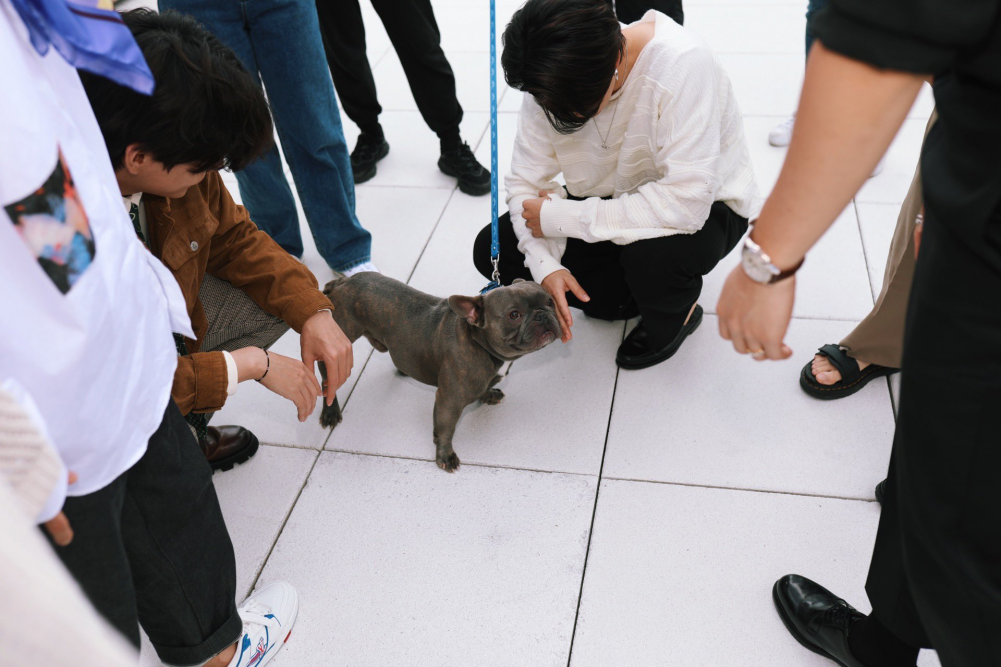 Many fans were so happy to see these artists meet for the first time as they shared this news and the artists' tweets again.