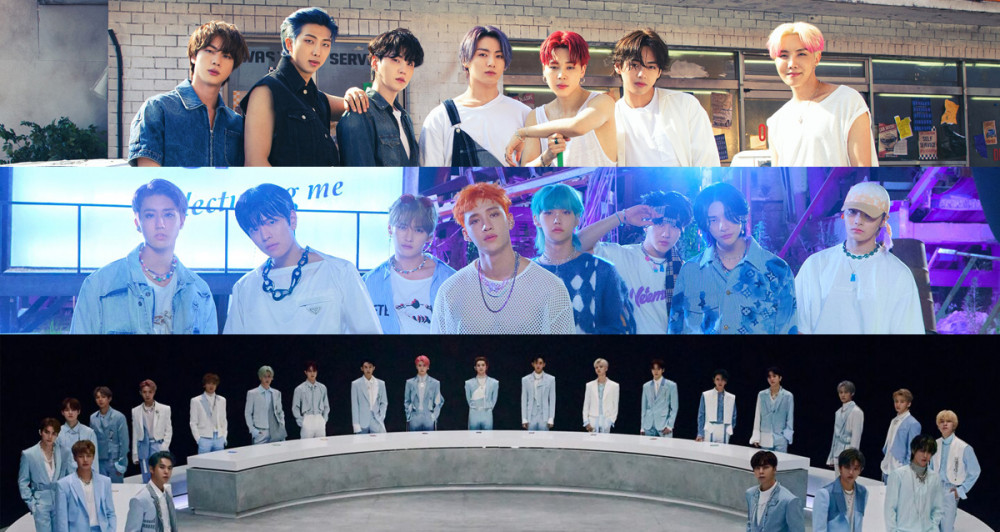 The Korea Institute of Corporate Reputation has revealed the top-ranked K-Pop boys groups in terms of brand value, for the month of September!

From August 11 through September 11, 2021, the Institute analyzed big data of currently promoting K-Pop boy groups in areas ranging from consumer participation, to media activity, communication, community activity, and more.
The top 10 boy groups for this month in terms of brand value are, in order: BTS, Stray Kids, NCT, The Boyz, Seventeen, BTOB, EXO, Super Junior, SHINee, and ASTRO.
In 1st place, BTS earned a total of 7,630,324 points, maintaining their position with ease. In 2nd place, Stray Kids earned a total of 2,446,281 points, followed by NCT who earned a total of 2,355,419 points.
Check out the Institute's full analysis results, below.