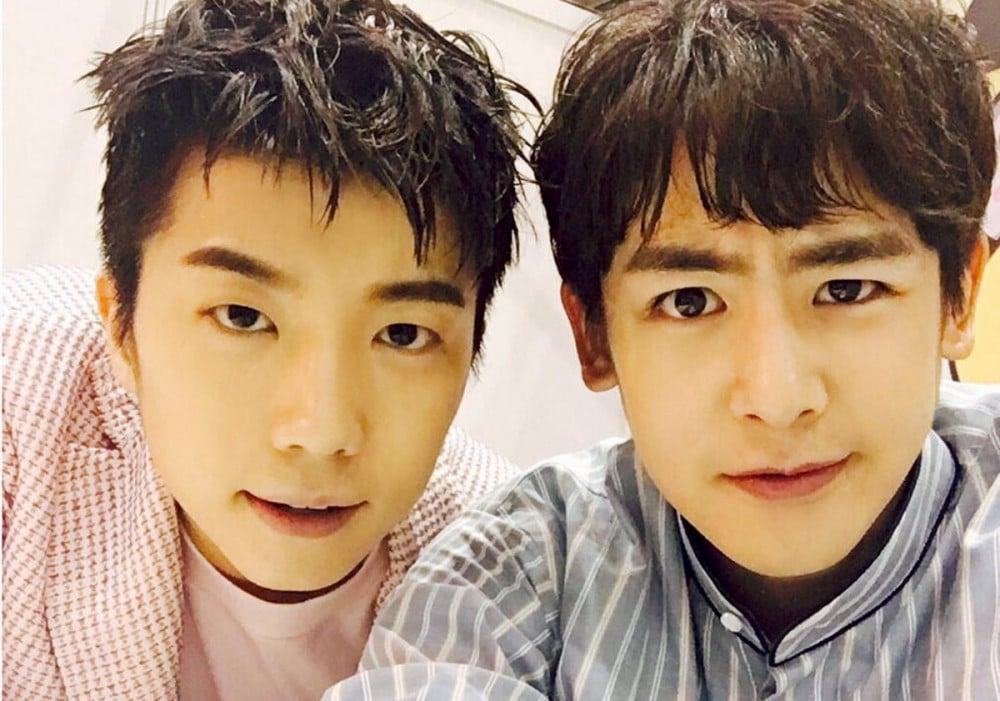 Wooyoung said Nichkhun had to wait 5 years for 2PM.

On the July 9th episode of SBS Power FM's 'Choi Hwa Jung's Power Time', Wooyoung expressed, "I felt pressure before our comeback, but Jun.K hyung also worried a lot for a year about writing a song. Taecyeon hyung sent 3 songs while playing the role of a chairman in a drama. Chansung and Junho just finished military service, so they were taking time to adjust to life."

He continued to say that Nichkhun, who's Thai-American, had to wait for his members to complete their military service before promoting as 2PM. Wooyoung said, "Everyone wanted to write a song for this album. Nichkhun hyung suffered a lot waiting for all 5 of us for 5 years. All those feelings gathered together to become our album 'MUST'. We couldn't help but feel burdened. The sudden popularity of our song 'My House' was also a miracle."

In other news, 2PM recently made a comeback with "Make It".