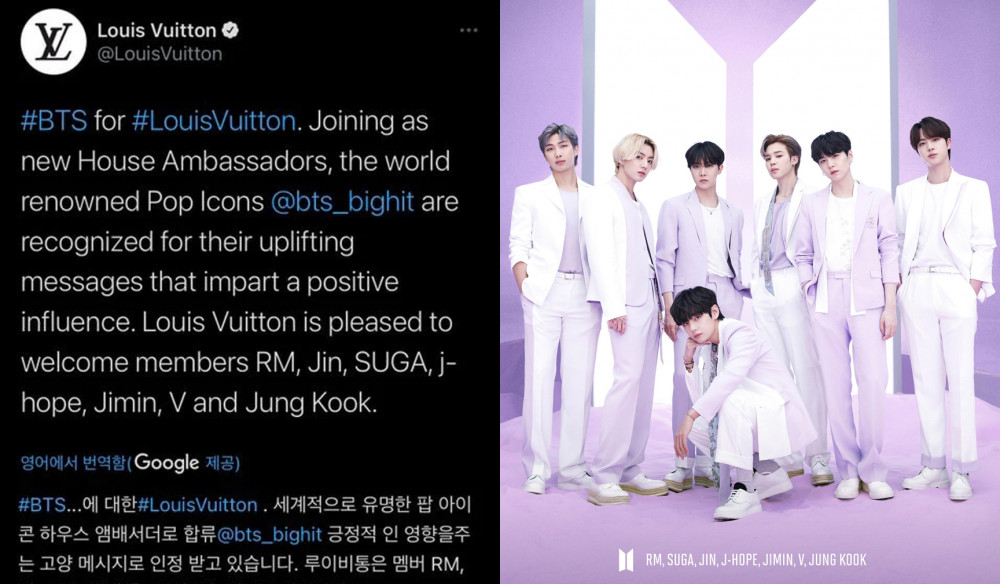 On April 23rd KST, Louis Vuitton announced that BTS is their new global brand ambassador, naming them as their new house ambassadors. This marks the first global luxury fashion deal for BTS, aside from their partnerships with top global companies such as Samsung and McDonald's.


Now BTS fans can look forward to the upcoming global campaigns and projects with BTS and Louis Vuitton.
After the announcement was made, many Korean fans gathered in an online community to express how excited they were about the announcement.
Netizens commented, "I'm definitely buying if they release a BTS collection," "OMG," "I hope the boys are allowed to wear other brand clothing," "Congrats!" "This is pretty cool that they're the brand ambassadors to the luxury brand," "Now it's time to open my wallet," "They're so awesome," "I thought they were already ambassadors because they were wearing LV clothes during 'You Quiz.'" "I'm excited for them," "BTS is amazing," "I hope Louis Vuitton releases a pretty purple item," and "Louis Vuitton will get an explosive increase in sales."