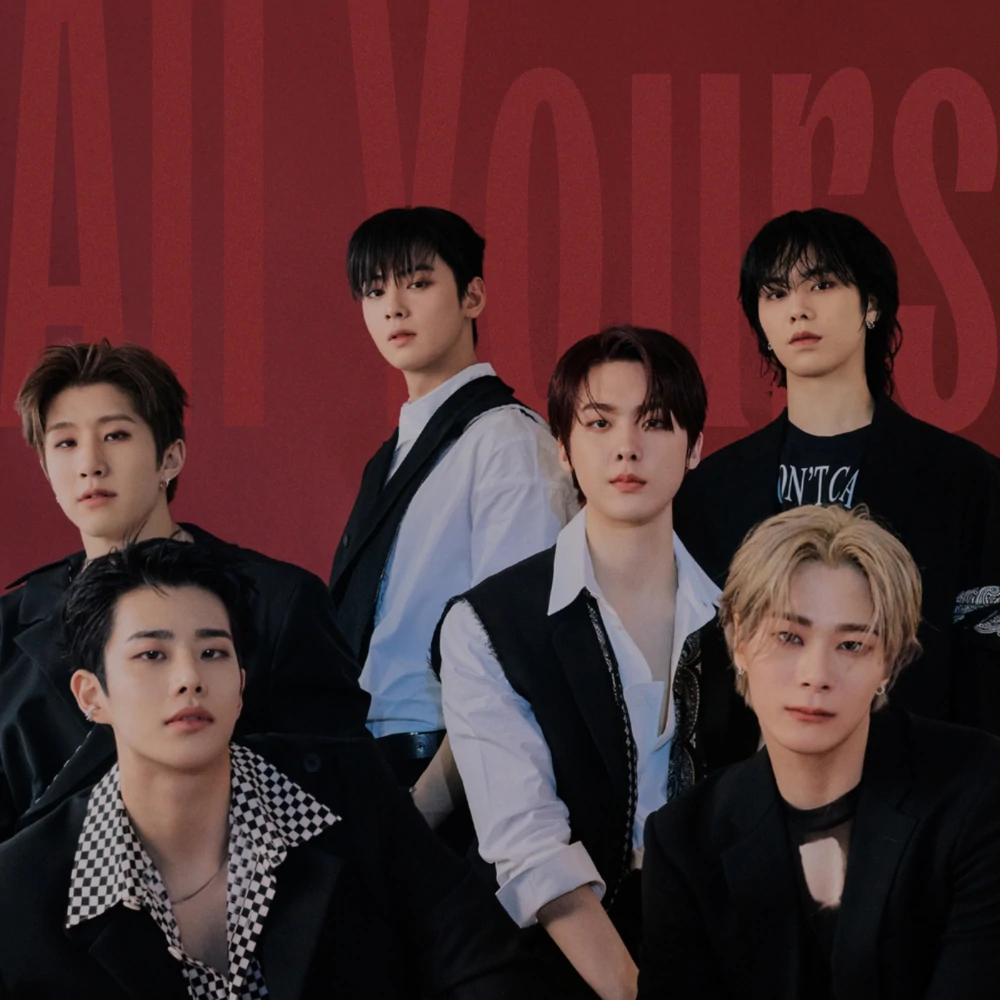 [This review reflects the opinions of the author and not necessarily those of allkpop.]
Track List:
1. Dear my universe
2. Butterfly Effect
3. ONE
4. Someone Else
5. SNS
6. All Good
7. All Stars
8. Our spring
9. Stardust
10. gemini
Released April 5, 2021, All Yours marks the second full-length album release from ASTRO. With a whopping 10 songs on the tracklist, this album showcases ASTRO's signature sound well.
"Dear my universe" is a mid-tempo pop song with a sweet melody that functions as a way to convey the group's thoughtful message to fans worldwide. "Butterfly Effect" follows this pattern of pop-focused sound. Similar in tempo and concept, these two songs are a nice introduction to this full-length release.
"ONE" is the group's chosen title, and I can't say it's my favorite release out of the album's lineup of songs. However, the song does boast an awesome drum pattern and progressive chorus that's big and impressive. "Someone Else" shakes things up by adding a little funky flair and gives the tracklist some much-needed flavor. "Someone Else" has an infectious hook that really draws the listener in for more.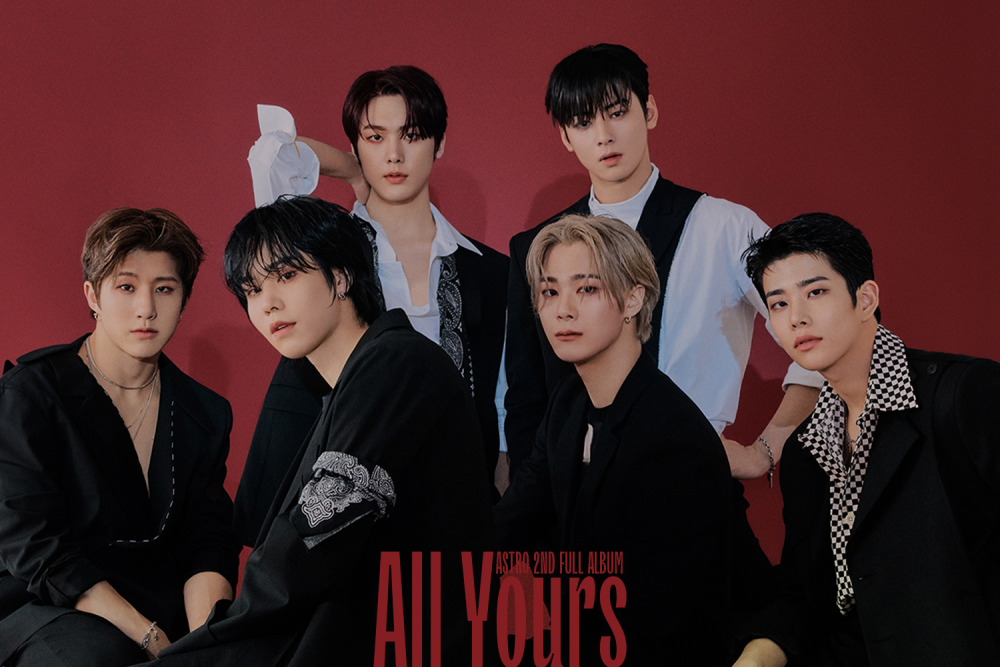 "SNS" is as suave and sleek as the members of ASTRO are. The song utilizes a really unique and bouncy beat that's filled with blips and bloops that give the members a lot of flexibility to deliver vocally. Smooth and mature, "SNS" is a must-listen from this album.
"All Good" takes what "Someone Else" did and expands on it with a funky, feel-good sound. Reminiscent of the feeling of having fun with your friends, this song offers a down-to-earth approach to fresh and uplifting pop music. "All Stars" feels like a direct continuation of "All Good" and offers a bit more of a campy vibe that's a little less enjoyable after "All Good" but still keeps the album's overall energy at a relatively high level.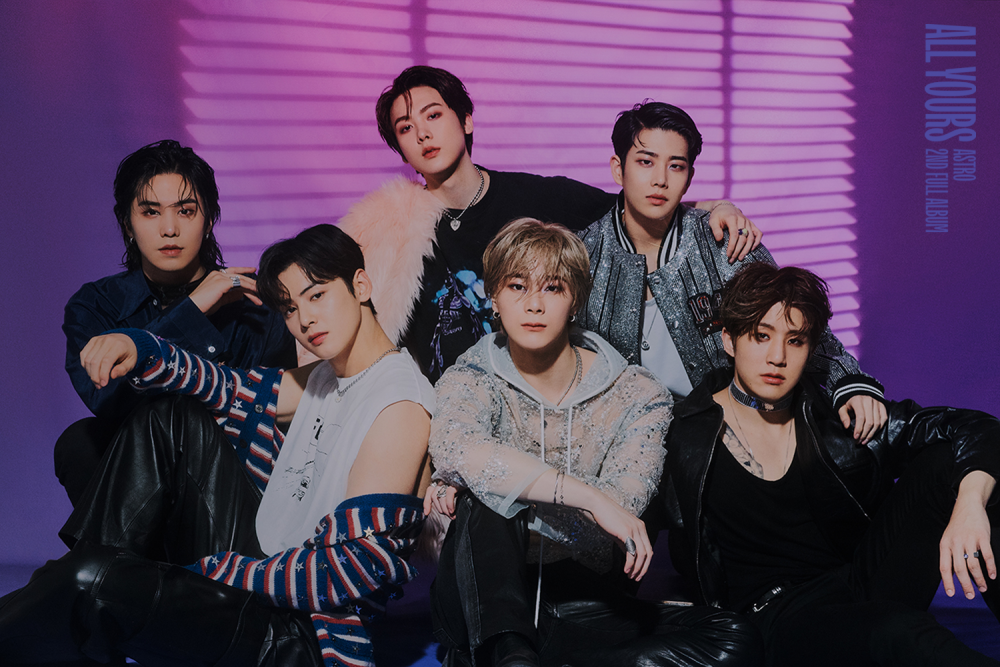 "Our spring" is the group's first attempt on this album to slow things down for a more serious track. The placement of this release on this tracklist is deliberate and well-thought-out. All members of ASTRO offer their best vocal performance on this progressive and powerful ballad. Continuing this ballad theme, "Stardust" is a more unplugged and piano-based showcase of talent. Filled to the brim with emotion, both ballads stand out as particularly moving.
"gemini" lives up to its title as it showcases powerful rap and delicate vocals in a sort of unique split-sound concept. This closing track is dynamic and commanding, with a steady build-up that really mounts to a climactic ending. Other groups should take note of ASTRO's deft ability to end an album on a high note.

MV REVIEW
An intriguing mix of chillwave elements, dynamic set and lighting, and powerful charisma, ASTRO's MV for "ONE" gives us a stunning overall visual. Though the video lacked in telling any intricate stories, there was still an artistic flair achieved with the futuristic feel of the MV as a whole. Clad in several suave stage ensembles, ASTRO has gifted fans with a high-octane choreography that's sure to catch your attention.
MV SCORE:
MV Relevance…..7
MV Production…..8
MV Concept……..7
MV Score: 7.33
ALBUM SCORE:
Album Production…...9
Album Concept……...8
Tracklisting…………...10
Album Score: 9.0
Overall: 8.17