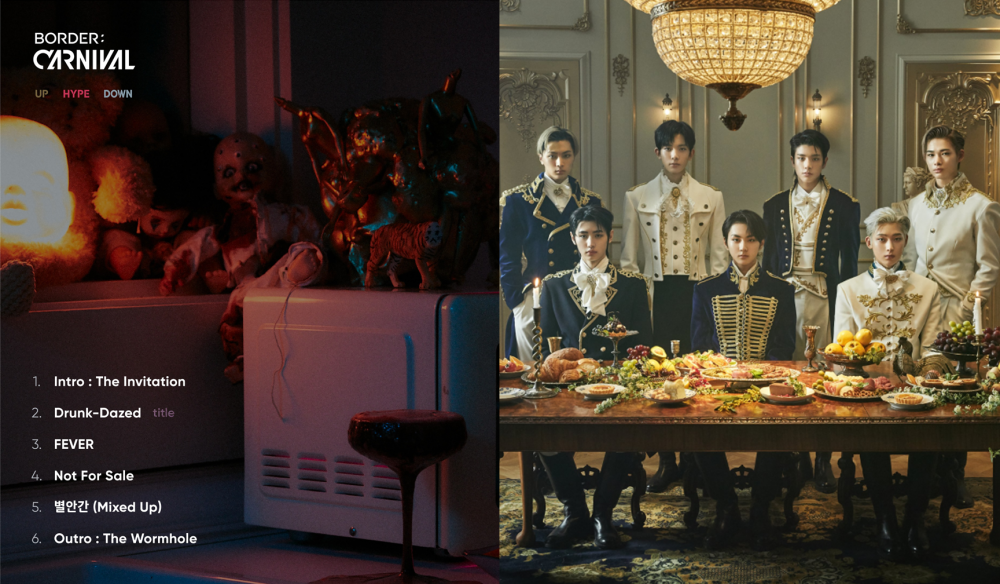 ENHYPEN continues to prepare their comeback with the drop of the tracklist to their mini-album.
The boys have been continuing to release various teaser content with an overall dark, creepy theme. On April 16 at midnight KST, the boys unveiled the tracklist revealing the title track.
The mini-album will include 6 tracks, including the title track "Drunk-Dazed." The tracks were introduced with a frightening and hair-raising photo.
'BORDER: CARNIVAL' is set for release on April 26! Check out the tracklist until more teasers are released.