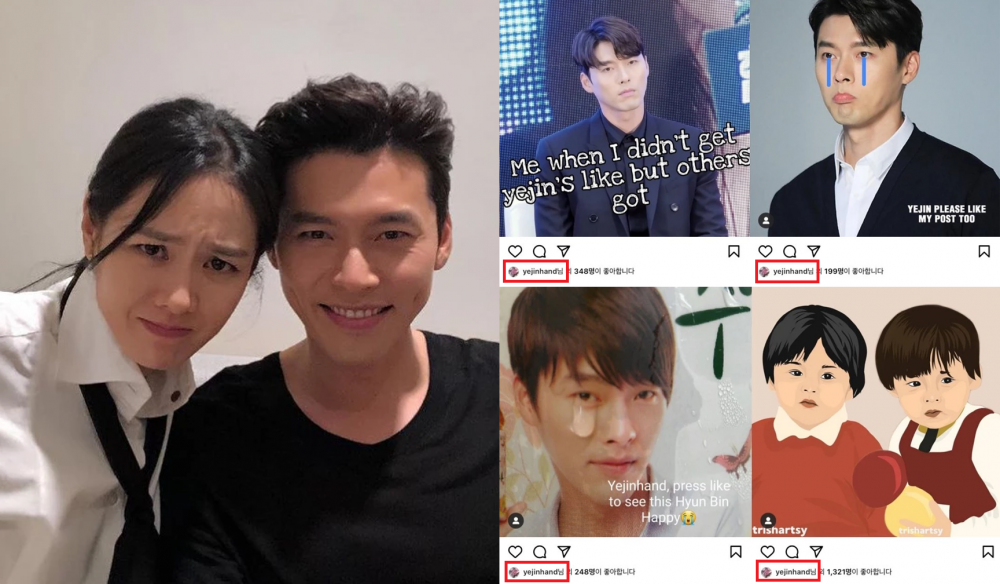 Son Ye Jin, who revealed she was dating Hyun Bin earlier this year, is gaining attention for her actions on Instagram.
On March 10th, netizens took notice of Son Ye Jin pressing 'Like' on many different Instagram posts. The posts the actress liked were photos of Hyun Bin posted by his fans.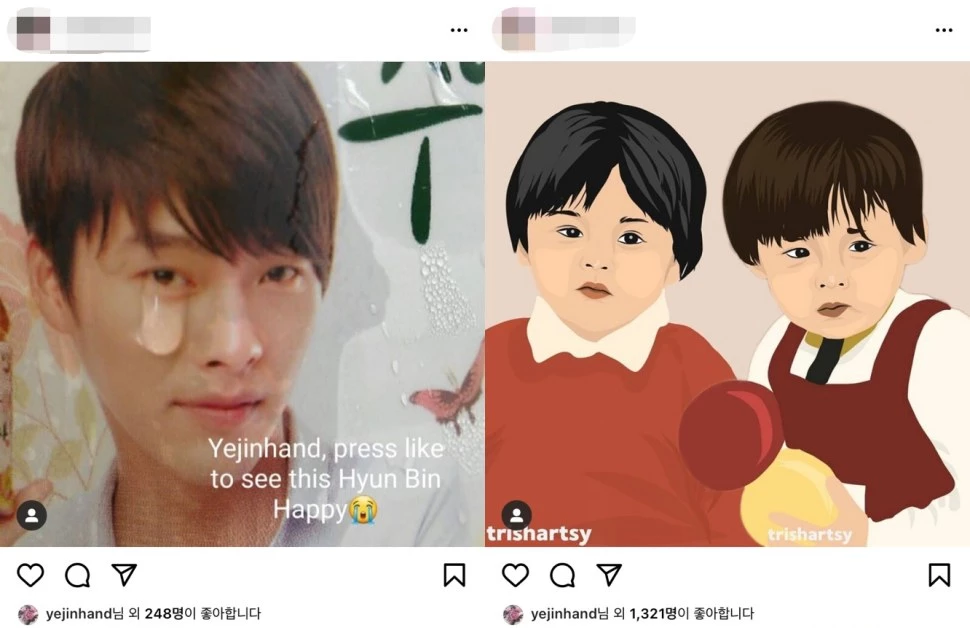 Most of the posts were fans wishing the two the best and supporting their love. As news spread that Son Ye Jin was liking fans' posts, international fans began making memes asking Son Ye Jin to like their posts as well, to which the actress also clicked 'Like' for.
Korean netizens shared the captures of Son Ye Jin's likes on an online community and commented, "You're so cute that you click 'like' on the fans' posts too," "Son Ye Jin is so lovely," and "These posts are so funny, they must be so happy Son Ye Jin liked their post."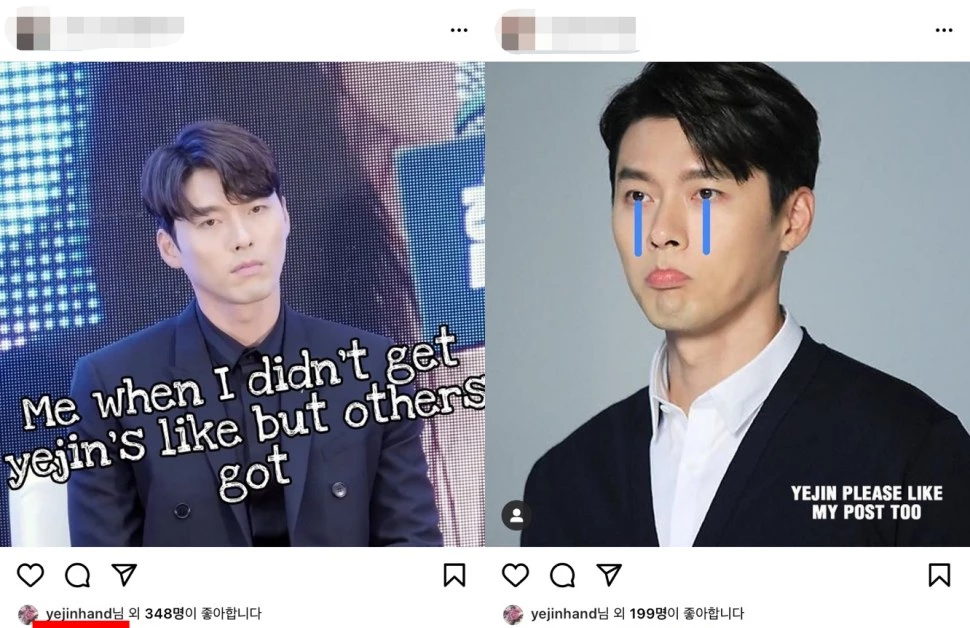 Son Ye Jin first opened her Instagram account back in 2015 and consistently communicated with her fans and kept them updated through social media since then. In particular, Son Ye Jin's interaction with fans has gained attention as she wrote on her Instagram after the announcement of her dating Hyun Bin. She wrote to fans, "Hmm..yeah, it happened that way. I don't know what to say, but I think I should say something to you. I'm thankful that I was able to meet a good person. I will try to show the good things to you as well."