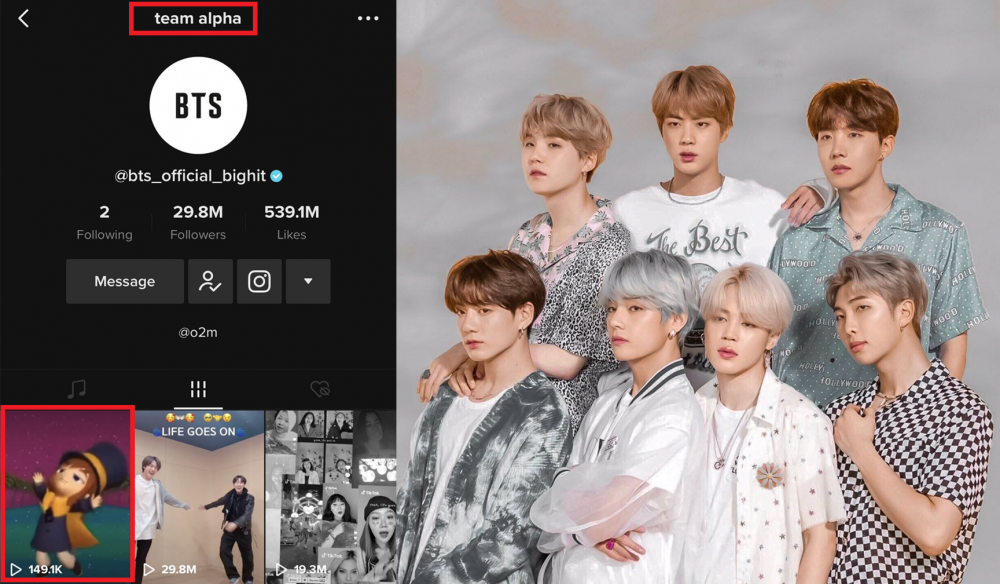 Recently, BTS fans were met with an odd video on BTS's official Tik Tok account.
Fans quickly realized that the Tik Tok account was hacked when they saw that the account was renamed 'team alpha,' posted videos, and was linked to a different Instagram. Luckily the account was recovered, but fans quickly shared the news of the account being hacked.
Frantic fans hastily took to social media to warn other fans that BTS's Tik Tok has been hacked. Since then, many BTS fans have been discussing this incident on various social media outlets such as Twitter.
Here are some of the videos that were posted when the account was hacked: