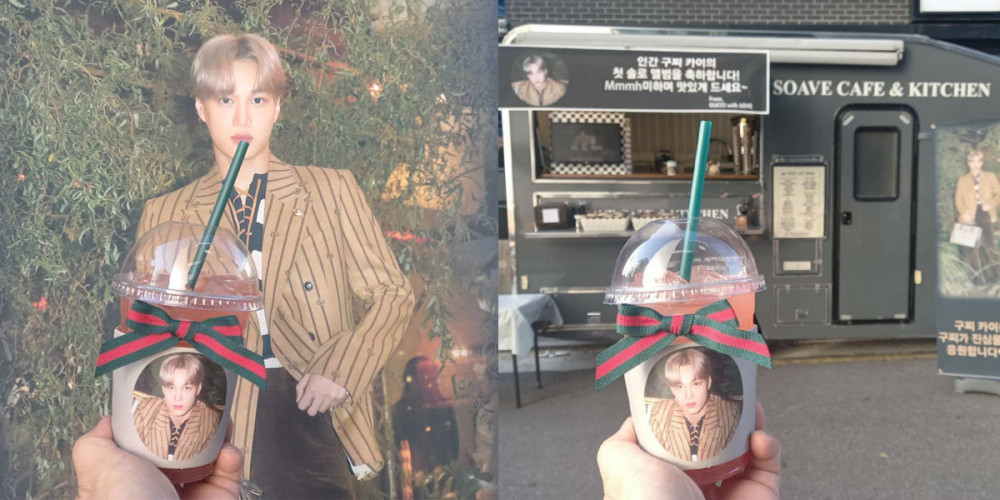 Fans have found that 'Gucci Korea's love for K-Pop's very own living, breathing "Human Gucci", EXO's Kai, is going strong!
A coffee cart catering service recently revealed that 'Gucci Korea' sent a truck loaded with beverages, cookies, and more to EXO's Kai, celebrating the release of his solo debut album! As you can see below, the banner displayed in front of the cart reads, "Congratulations to the 'human Gucci' Kai for releasing his first solo album! Please enjoy and say 'Mmmh'~ From, Gucci with Love."
Meanwhile, Kai is currently active as a global ambassador for 'Gucci'.