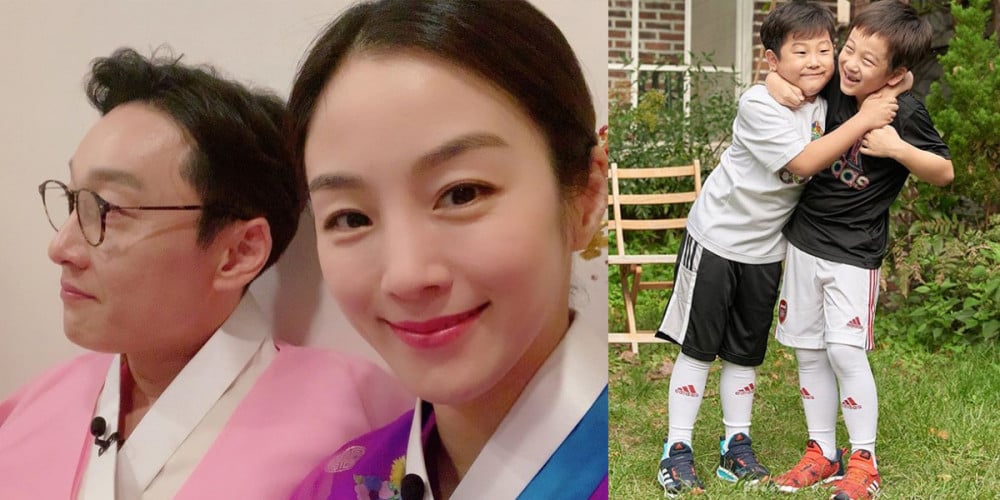 Some time after the noise complaint controversy directed at the family of comedian Lee Hwi Jae, wife Moon Jung Won and their twins Seo Un and Seo Jun became a heated controversy on various online communities, Moon Jung Won has posted an updated apology via her Instagram.
Earlier on this day, netizens criticized the Lee Hwi Jae-Moon Jung Won family for their failure to properly respond to a neighbor's complaints about the twins' noise. A downstairs neighbor had been requesting that they control noise levels such as running and jumping for the past year. Furthermore, many netizens derided the family for the slew of YouTube and Instagram posts which often showed Seo Un and Seo Jun running, jumping up and down from pieces of furniture to the floor, and even playing outdoor sports like dodgeball and baseball indoors.
Now, on January 13, Moon Jung Won shared,
"I would like to put forward my apologies regarding the noise complaint controversy. It seems that the comment in question, as well as my responses, have been deleted. That does not mean that the problem has been resolved, and so I am writing again. The noise complaint issue is undoubtedly our family's fault, without any room for excuses. I did not see the comment in question until a day after it was posted, and in my tardiness I made the mistake of writing a lengthy post listing my numerous excuses. I would like to apologize for my miscalculated response.

Before writing this, I contacted my neighbor once again and apologized. I discussed realistic problem solving measures so that the complaint does not arise again. Although our discussion will not be enough to relieve all of the past difficulties caused, we will take all measures necessary to constantly check for areas where noise can escape and cause disruption, and exercise stricter caution.

Finally, we apologize to our neighbors and all who may have been affected. We will be more careful as not to cause further discomfort from the same issue. Thank you for reading this long post."
Since the noise complaint controversy, Moon Jung Won has banned comments from being made on her Instagram posts.