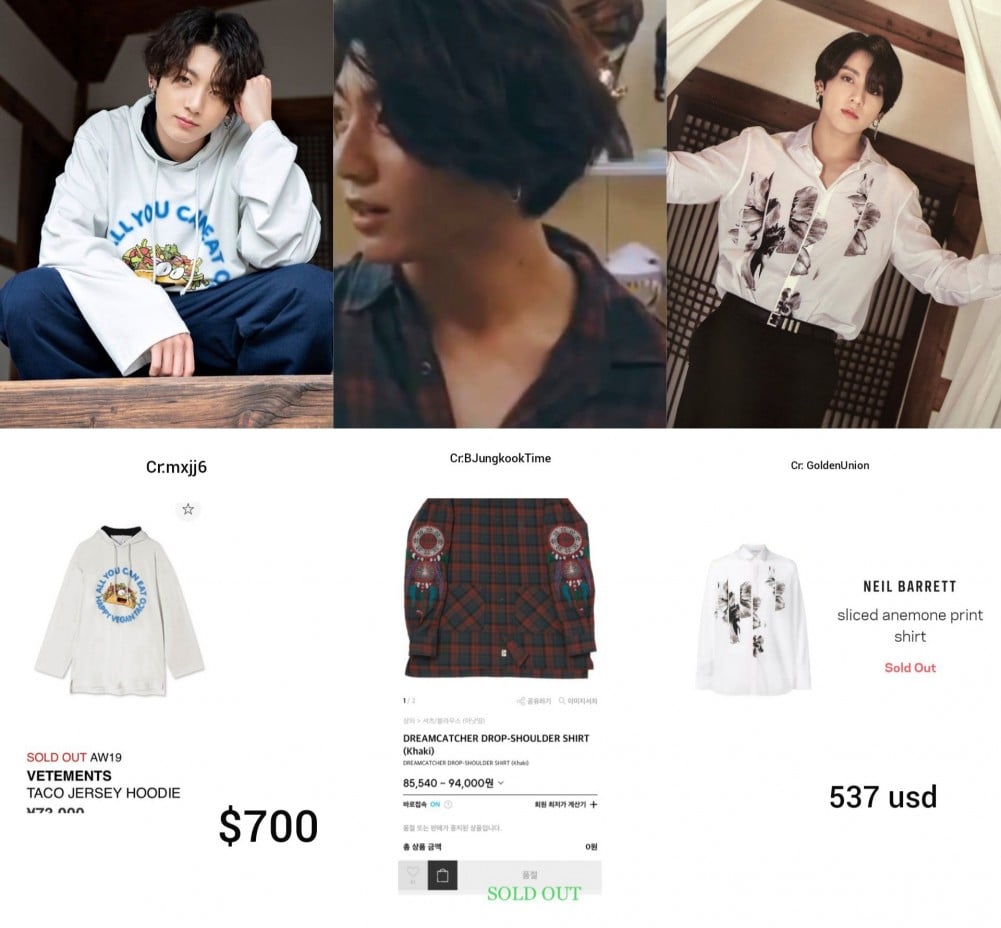 BTS' Jungkook, also known as the king of selling out, has once again proven his stunning Midas Touch.
The shirt Jungkook was seen wearing when he appeared in J-Hope's latest V Live, sold out within only half an hour on both of Korean e-commerce sites where the product is marketed, i.e. the maker, "A Nothing" and "MUSINSA", the largest online select shop. It also sold out on the official website of buyma (Japan) as well.
On September 29, Jungkook also helped sell out the Neil Barrett shirt worn by him during the summer package on a luxury brand site called Farfetch. There is no doubt about his Midas touch, within 3 days he helped sell out 2 expensive shirts on major online stores which genuinely proves his brand power and it remains unrivaled.
Jungkook is known as the king of selling out by army, since whatever he wears, uses, touches or simply is seen around, sells out immediately. From Downy adorable fabric softener to modern Korean hanbok, hoodies, phone cases, and lip balms are some of the items sold out because he simply used or wore those products. It's not only his Midas Touch that leaves fans in awe but also his cultural power and the power to start new trends. After he began wearing modern hanbok, now wearing this traditional costume has become trendy among Korean celebrities. As always his unmatched selling power is proven again.BTS fans are looking forward to solo endorsements in the future.